Call anytime: +44 208 004 7639
Online
A Level Tutors
The Profs find expert tutors in any subject and for all levels of study. 98% of our students get their target grades.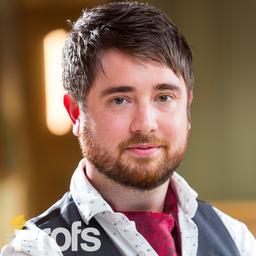 4298 Hours Taught
Cambridge and UCL graduate with more than 11 years' e...
98% of our students get a
grade increase
We've helped over 13,000 students boost their grades by an average of 13% in their final examinations.
I want to increase my grades
Work with
the best tutors

in the world

40% of our tutors have PhDs, 90% are postgrads, 100% have over two years tutoring experience.

Find My Tutor
Award-Winning


Institution and Services
Best Tuition Business and Best Tuition Delivery to Private Clients of the Year 2023.
Best Customer Service of the Year 2022.
Contact Us
The
highest-rated

tutoring company on TrustPilot since 2016

9 out of 10 customers said they would recommend us to a friend (and they do!)
Find My Online A Level Tutors
Please wait until you are redirected, submitting your enquiry can take up to 5 seconds!
Or fill in the form below and we will call you:
We do not facilitate cheating or academic misconduct in any way.
Please do not call or request anything unethical from our team.
Our Top A Level Tutors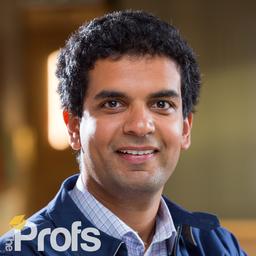 Background Checked
Face to Face or Online
Fast Response Time
Highly experienced Mathematics, Statistics and admissions test tutor with a PhD from the University of Sheffield
Dr Arjun has been a full-time tutor for more than a decade. He has a Master's in Mathematics from the University of Bath and completed his PhD at the University of Sheffield. Dr Arjun has successfully supported students with preparation for admissions tests including the SAT, GMAT and GRE, as well as on Mathematics and Statistics courses at top universities, including LSE, King's College London, and Oxford. In addition to being an expert in his subject, Dr Arjun encourages students to find their own interests and equips them with the tools to enhance their own knowledge and self-confidence throughout their education.
Attended:
University of Sheffield
University of Bath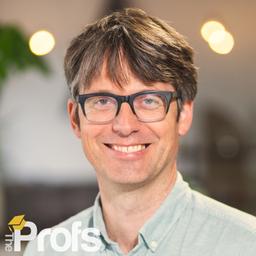 Background Checked
Face to Face or Online
Fast Response Time
Trained Anthropologist, EU-funded researcher and highly experienced Humanities tutor
Tormod has been a professional private tutor for over 7 years. He is a trained anthropologist with over a decade of experience lecturing at postgraduate-level at Roehampton University, as well as undertaking EU-funded research into human rights issues. Tormod has a successful track record of working with students on a wide range of topics in several academic disciplines, including Anthropology, Sociology, Psychology, Geography, Political Science, and more. He also has thorough knowledge of the university system and has more than 10 years of experience marking exam papers, coursework and dissertations. Tormod uses a personalised approach to learning to help his students find tools that work for them and focuses on how they can use their studies to engage with what they are truly passionate about.
Attended:
Roehampton University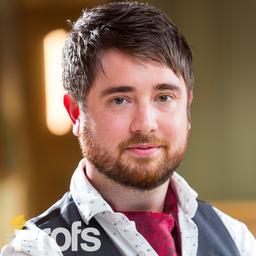 Background Checked
Face to Face or Online
Fast Response Time
Cambridge and UCL graduate with more than 11 years' experience tutoring Economics, Mathematics, Philosophy and Psychology
Dr Don is a highly experienced, full-time Economics, Mathematics, Philosophy and Psychology tutor. He has two Master's degrees in Mathematics (from the University of Cambridge) and Philosophy (from UCL), as well as two PhDs from UCL and the University of London, and more than 11 years' tutoring experience. Dr Don has successfully supported students with applications to Oxbridge and has tutored university students at Oxbridge, LSE and Harvard. He adopts a personalised approach to tutoring his students and encourages them to build on their strengths and develop the necessary skills for higher-level study.
Attended:
University of Cambridge
University College London (University of London)
Background Checked
Online
Fast Response Time
Finance, Statistics and Econometrics tutor with a Master's in Finance from Imperial College London
Dan has been teaching for more than a decade. He has a Bachelor's degree in Physics and a Master's in Finance from Imperial College London and has a wide range of specialisms, including Statistics, STATA, Finance, Mathematics, and Econometrics. In addition to being an expert in his subjects, Dan helps students with applications for top UK universities, including LSE, Durham, Bristol, UCL and Warwick, with many securing places at their first choice. Thanks to his commitment to providing excellent online tutoring, Dan was awarded Online Tutor of the Year by The Profs in 2019.
Attended:
Imperial College of Science, Technology and Medicine
We Can make the difference
Nima
I went from 43% in first year to receiving a masters offer at the LSE! Having almost failed my first year I decided to get tutoring from The Profs in my second year. Thanks to the brilliant quality of the tutors I managed to score a 1st in my second year and receive an offer for the LSE Masters in Management. A big thank you to The Profs.
We Cover All Subjects
We've Got Your Back. From Anthropology to Zoology, we have you covered.
More subjects
Frequently Asked Questions
Online A-Level tutoring operates through a virtual platform, providing students with access to experienced tutors from the comfort of their own homes. Our A-Level tutors conduct lessons via video calls, utilizing various online tools for demonstrations and problem-solving. This format allows for flexible scheduling and enables students from all over the world to benefit from our tutoring services.
Our network of nearly 400 A-Level tutors covers a broad range of subjects, from Maths to English, and Physics to Art. Whether you're studying for a single A-Level or multiple A-Levels, we can match you with a tutor who specializes in your chosen subject.
Our A-Level tutors are highly experienced professionals, many of whom hold a Master's degree or have several years of teaching experience. We ensure that every tutor has the requisite skills and knowledge to provide an exceptional learning experience, with a rigorous interview process in place for each prospective tutor.
You can schedule your A-Level tutoring sessions based on your availability and the tutor's schedule. We aim to accommodate your preferences and restrictions, ensuring that your studies fit seamlessly into your lifestyle.
We believe in maintaining open lines of communication. After your first lesson, we'll call to check on your progress. You can also reach us by email or telephone during office hours if you need any assistance.
If you're not satisfied with your A-Level tutor, please let us know. We value feedback and will strive to resolve any issues. If necessary, we can arrange an alternative tutor to better suit your needs.
While we don't offer trial sessions, you will have a chance to speak to your tutor before your first lesson. This gives you an opportunity to discuss your requirements in detail and helps the tutor prepare effectively for your lessons.
Yes, our tutors can provide tailored support for exam preparation. They can help you understand exam formats, practice past papers, and develop effective revision strategies to boost your confidence and grades.
The number of sessions required varies depending on your individual goals and the subject. However, we generally recommend starting with a 2-hour session and continuing with weekly or twice-weekly sessions.
Our tutors can provide guidance and make suggestions for improvements to your coursework. However, they will not complete the work for you, in line with ethical guidelines and our commitment to academic integrity.
We aim to match you with the right tutor within 1-2 working days. We recommend reaching out as soon as possible to give yourself the best chance of success.
Online tuition offers convenience and flexibility. It eliminates travel time and allows access to specialist tutors who may not be available in your local area. It also enables lessons to be recorded for future reference.
We respect your privacy. All client profiles are anonymous until we match a student with a tutor. We comply with all governmental requirements and recommendations on data protection.
Booking an A-Level tutor is simple. Once you've been matched with a tutor you're happy with, you can arrange lessons directly with them.
We offer discounts for bulk packages. Typically, we can arrange a 5% discount for an advanced payment of 10 hours, or 10% for 20 hours.
The UK's highest rated tuition company since 2016 on Trustpilot