Call us 24/7: +44 208 004 7639
A Level Tutors
Looking for expert A Level Tuition?
Welcome to The Profs
---
We provide face-to-face A Level tuition in London and online A Level tutors worldwide.
Our A Level tutors are hand-picked from the best universities and rigorously interviewed.
They work with students and professionals at all levels – from beginner to advanced – from all over the world.
Contact us for a free initial consultation and we will find you an expert A Level tutor tailored to your exact needs.
We have a Not Happy? No Charge policy on your first tutorial.
A Level tutoring rates start from £55 per hour with a one-off matching fee of £50 – our pricing is transparent with no hidden costs.
* We do not facilitate cheating or academic misconduct in any way. Please do not call or request anything unethical from our team. *
Our Top A Level Tutors
Amy
Top Rated Architecture Lecturer, BA + MA (Cantab) Architecture (The University of Cambridge) MSc Environment and Sustainable Development (The Bartlett, University College London).
Attended: The Grammar School At Leeds
( 0 Hours )
Background Check
Face to Face or Online
About Amy
I am a Cambridge University graduate with an MSc from The Bartlett, UCL. I am an experienced architecture tutor with 2+ years of experience and first class reviews from all my tutees. I teach all elements of architecture with specialisation in sustainable design. I also offer specific mentorship for Cambridge University applicants.
Anushka
Highly Experienced Tutor in English Literature and Spanish, BA in English and Spanish from University of Oxford.
Attended: Central School of Speech and Drama (University of London)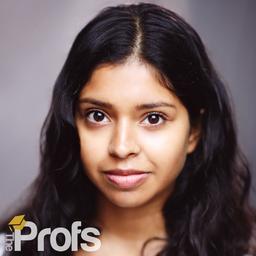 ( 71 Hours )
Background Check
Face to Face or Online
About Anushka
I am a professional actor alongside being a tutor. I have just completed my MA in Acting from the Royal Central School of Speech and Drama, and graduated with distinction. I have been tutoring for several years, and feel that my profession supports my tutoring in many ways - I am constantly being exposed to new writing and all forms of literature and this aids me in encouraging my English Literature tutees to read widely and expansively, and I have a significant knowledge both from my BA and MA from which I can recommend reading to my students. I know that reading is invaluable and always encourage my students to be curious and explorative in their reading habits. Furthermore, as an actor I practice empathy every day and find this is a crucial skill to bring when tutoring. I am solution-based when it comes to learning and believe that practice makes perfect. I am patient and believe that if someone is struggling to grasp a concept or idea, there is always a way to solve the problem that suits the person best.
Archana
Architect and Experienced Tutor With a Specialisation in Design For Manufacture.
Attended: R.V College of engineering
( 0 Hours )
Online
About Archana
I started my design journey back in 2012. Since then, I have worked in multi-disciplinary design fields, both in academic and professional realms. I completed my masters in design for manufacture at Bartlett, University College London. After spending some time in architecture firms, I currently work as a design expert with a tech company in India. My education and work experience has been consistently focusing on various aspects in the world of design.
I spend my free time making digital art, cooking or caught in discussions about innovative design trends in the market.
I passionately enjoy working with individuals in finding creative opportunities within projects. Absolutely love engaging with and inspiring students!
Testimonial
Dan was a great and reliable tutor. I chose him for his wealth of practical experience in addition to his deep theoretical understanding and he did not disappoint. Methodical in his approach, he is interested in you truly understanding the content in a nuanced way, and not just providing you with the means to pass an exam. For anyone who wants to develop a sophisticated and nuanced understanding of the subject, in addition to good grades, I would recommend Dan without hesitation. Though I myself scored in the highest grade category, what I am really pleased about is my increased confidence in the subject and my new ability to converse with others about it in a meaningful way. Thanks, Dan, I'll be back.
The Profs Reviews: Live Feed
Contact us to find out more
We are here to help
Contact Us