Call anytime: +44 208 004 7639
Online
ACCA Tutors
The Profs find expert tutors in any subject and for all levels of study. 98% of our students get their target grades.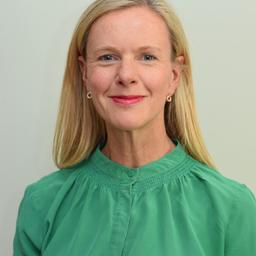 103 Hours Taught
Qualified Chartered Accountant and experienced Accounti...
98% of our students get a
grade increase
We've helped over 13,000 students boost their grades by an average of 13% in their final examinations.
I want to increase my grades
Work with
the best tutors

in the world

40% of our tutors have PhDs, 90% are postgrads, 100% have over two years tutoring experience.

Find My Tutor
Award-Winning


Institution and Services
Best Tuition Business and Best Tuition Delivery to Private Clients of the Year 2023.
Best Customer Service of the Year 2022.
Contact Us
The
highest-rated

tutoring company on TrustPilot since 2016

9 out of 10 customers said they would recommend us to a friend (and they do!)
Find My Online ACCA Tutors
Please wait until you are redirected, submitting your enquiry can take up to 5 seconds!
Or fill in the form below and we will call you:
We do not facilitate cheating or academic misconduct in any way.
Please do not call or request anything unethical from our team.
We Can make the difference
Nima
I went from 43% in first year to receiving a masters offer at the LSE! Having almost failed my first year I decided to get tutoring from The Profs in my second year. Thanks to the brilliant quality of the tutors I managed to score a 1st in my second year and receive an offer for the LSE Masters in Management. A big thank you to The Profs.
We Cover All Subjects
We've Got Your Back. From Anthropology to Zoology, we have you covered.
More subjects
Frequently Asked Questions
Absolutely! We'll call you after your first ACCA tutorial to check that everything is going well. After that, you can reach us at any time by email, or by telephone from 09:00-18:00 Monday – Friday, and we will be happy to help.
Certainly! We provide online ACCA tutors who specialise in ACCA accounting. Our online ACCA tuition is designed to accommodate your schedule and learning preferences. You can access top-notch ACCA tutoring from the comfort of your own home, ensuring a convenient and effective learning experience.
Yes, we offer comprehensive ACCA accounting support. Our professional ACCA tutors have in-depth knowledge of ACCA accounting principles and are dedicated to helping you succeed. Whether you're preparing for ACCA exams or seeking guidance in your ACCA career, we have the resources and expertise to support you.
Our ACCA tuition is tailored to benefit your professional growth. With the guidance of our ACCA tutors, you can enhance your understanding of ACCA accounting, gain confidence in your skills, and excel in your ACCA exams. We are committed to helping you achieve your ACCA goals.
Choosing our ACCA tutoring services means choosing excellence in accounting education. Our team of experienced ACCA tutors is dedicated to your success. We have a proven track record of helping students excel in their ACCA exams and pursue rewarding careers in accounting.
When you enrol in our ACCA courses, you can expect exceptional guidance from our ACCA tutors. They are experts in ACCA accounting, with extensive experience in teaching and mentoring ACCA students. Our tutors are committed to your academic and professional success.
Our ACCA learning programmes are designed to provide you with a structured and comprehensive education in accounting. You will have access to a wide range of resources, including online materials, practice exams, and one-on-one tutoring sessions. Our goal is to ensure that you have all the tools you need to excel in your ACCA studies.
Yes, we provide support for ACCA CIMA exams as well. Our experienced tutors can help you prepare for your ACCA CIMA exams and provide you with the guidance and resources you need to succeed.
All our tutors, including degree tutors, are highly qualified and experienced in their respective fields. We carefully select our tutors to ensure that they have the expertise and knowledge needed to provide effective tutoring and support to our students.
Finding ACCA tutors near you is easy with our online platform. You can search for ACCA tutors based on your location and specific requirements. We have a global network of tutors, so you can find the right tutor for your needs, whether you're in the United Kingdom, the United States, or anywhere else in the world.
Yes, we offer a wide range of digital resources for ACCA tuition. Our online platform provides access to study materials, practice exams, and interactive learning tools. You can access these resources from anywhere in the world, making it convenient for your ACCA studies.
Private ACCA tutoring offers personalised attention and tailored support. Our private tutors work closely with you to address your specific learning needs and goals. Whether you need help with specific ACCA topics or exam preparation, our private tutors can provide the guidance you need.
Yes, we offer ACCA tutoring services in Asia and around the world. Our online platform allows students from Asia to access top-quality ACCA tutors and resources. Whether you're in China, the Republic of Singapore, or any other Asian country, you can benefit from our ACCA tutoring services.
The Profs was founded in 2012 with the mission of providing high-quality tutoring and educational support to students worldwide. With nearly a decade of experience, we have established ourselves as a leading provider of tutoring services.
What sets The Profs apart is our commitment to excellence in education. We have a team of highly qualified and experienced tutors who are dedicated to helping students succeed. Our personalised approach to tutoring ensures that each student receives the support they need to excel academically.
You can easily reach out to us for ACCA tutoring by filling out our Contact Form on our website or sending us an email. Our team is available to assist you from 09:00-18:00 Monday – Friday. We look forward to helping you achieve your ACCA goals.
Absolutely. We prioritise the security of your payments. We use Stripe, a trusted payment provider with robust security systems. Your financial information is protected just like it is with your bank. The Profs is a registered UK company, with company number 09229952.
Refunds for ACCA tutoring are subject to the discretion of your tutor. If you have concerns or issues with your tutoring sessions, please communicate directly with your tutor to discuss potential refunds or adjustments. We are committed to providing a good service and addressing any concerns you may have.
If your payment for ACCA tuition fails, don't worry. This can happen for various reasons, such as a problem with your designated card or insufficient funds. You can log into your account on our system and make payment manually, either via your default payment method or an alternative. If you encounter any difficulties, feel free to email us at [email protected] or call 0203 905 5272 for assistance.
Payments for ACCA tuition are automatically processed two days after your tutor's invoice is raised, using the default payment method on your account. This ensures a seamless and convenient payment process for our students.
If you have any questions or concerns regarding your ACCA tuition invoice, we recommend that you raise them directly with your tutor. Your tutor will be able to address any queries or disputes related to the invoice. Additionally, if you have questions about The Profs' fees, you can email us at [email protected] or call 0203 905 5272 for assistance.
The Priority Placement Fee for ACCA tutoring is £100. This fee is designed to expedite the matching process and prioritise your needs, especially if you have urgent deadlines. It helps us focus on finding you the right ACCA tutor as quickly as possible.
The Placement Fee for ACCA tutoring is a one-time fee of £50 for new clients. This fee covers The Profs' administrative costs associated with matching you with a suitable tutor. It is payable when you are connected with a tutor you are satisfied with. In cases where you are not happy with your tutor and we are unable to find a suitable replacement, the Placement Fee is refundable. More details are available in our Terms and Conditions.
Yes, we request a deposit of £20 when you first contact us. This deposit serves as a commitment to finding a suitable tutor and counts towards your Registration Fee once you are matched with a tutor. We receive a high volume of inquiries, and the deposit helps ensure that inquiries are serious. Further information can be found in our Terms and Conditions.
The cost of ACCA tuition varies based on the rates set by our tutors. We provide a pricing guide on our Pricing Page, which outlines typical rates. These rates depend on the level of support required and the qualifications and experience of the selected tutor. All rates are listed per hour, and we always provide an exact hourly rate for your agreement before starting tuition.
Unfortunately, our tutors do not accept cash payments for ACCA tuition. Payment for tuition must be processed electronically through our payment provider, Stripe. This ensures a secure and convenient payment process for our students.
Yes, we can arrange discounts for bulk packages of ACCA tuition hours. Typically, we offer a 5% discount for an advanced payment of 10 hours, or a 10% discount for 20 hours. Feel free to contact us if you would like to discuss discount options for your ACCA tuition.
Payment for ACCA tuition is usually made via bank card. After the initial payment, your card details are securely saved by our payment provider, Stripe, and subsequent payments are automatically processed. You retain full control and can contact your tutor to discuss refunds if necessary. Invoices are generated as soon as your tutor logs the session, and you have 48 hours to contact the tutor before payment is processed.
Popular ACCA Help Requests
F1 Accountant in Business
F2 Management Accounting
F3 Financial Accounting
F4 Corporate and Business Law
F5 Performance Management
F6 Taxation
F7 Financial Reporting
F8 Audit and Assurance
F9 Financial Management
P1 Governance, Risk and Ethics
P2 Corporate Reporting
P3 Business Analysis
P4 Advanced Financial Management
P5 Advanced Performance Management
P6 Advanced Taxation
P7 Advanced Audit and Assurance
Professional Ethics tuition
The UK's highest rated tuition company since 2016 on Trustpilot