Call anytime: +44 208 004 7639
Actuary Tutors
Looking for expert Actuary Tuition?
Welcome to The Profs
---
We provide face-to-face Actuary tuition in London and online Actuary tutors worldwide.
Our Actuary tutors are hand-picked from the best universities and rigorously interviewed.
They work with students and professionals at all levels – from beginner to advanced – from all over the world.
Contact us for a free initial consultation and we will find you an expert Actuary tutor tailored to your exact needs.
We have a Not Happy? No Charge policy on your first tutorial.
Our tutoring rates can be found on our pricing page. Our pricing is transparent with no hidden costs.
* We do not facilitate cheating or academic misconduct in any way. Please do not call or request anything unethical from our team. *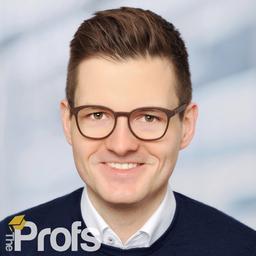 Our Top Actuary Tutors
Dr Franz
Former Lecturer and Highly Experienced Tutor Specialising in Statistics, Mathematics and Actuarial Science.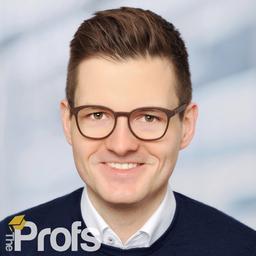 ( 50 Hours )
Face to Face or Online
About Dr Franz
Attended:
University of Oxford
I'm currently working as a consultant in New York City, working at the intersection of management consulting and data science. Prior to this, I obtained a PhD in Mathematics/Statistics from the University of Oxford. I combine a broad range of experience that enables me to teach both a theoretical as well as an applied content to students. Having taught at various Oxford departments and colleges, I am familiar with the whole mathematics and statistics curriculum for undergraduate students, and gained knowledge on the effectiveness of a variety of teaching methods. As part of my work, I apply modern statistical methods and artificial intelligence, combining mathematical expertise with a business angle. Part of my role is explaining these models to client users, often to a non-technical audience.
Testimonial
The profs have been an amazing service to use, just what I needed to give me boost in reaching my potential in my studies. Vyvyan was very warm, helpful, patient and proactive and made the whole process very simple and straightforward. He ensured that I received exactly the right prof for my needs and he was spot on! Bernice is very experienced, kind, understanding and easy to talk to. She has been brilliant so far and very helpful and I'm very happy to be working with her as she has given me a renewed sense of self confidence and morale. I would definitely recommend her and the profs to anyone who wants to reach their optimum potential. They are absolutely fantastic and will provide you with what you need and more!