Call us 24/7: +44 208 004 7639
expert admissions tutors
Secure a world class university offer with guidance from the UK's leading admissions specialists.
Contact Us
A Track Record of Success
Our education consulting team works with students for university admissions at all levels.

We have a proven track record of success with over 90% of our students obtaining offers from their first or second choice universities.
Here are just a few of our recent successes:
Oxford – PPE
Oxford – Economics and Management
Cambridge – Mathematics
Cambridge – HSPS
Cambridge – Natural Sciences
Imperial College – Medicine
LSE – LLB Law
Oxford – Geography
LBS – Masters in Management
LSE – MSc Finance
KCL – MA War Studies
Cambridge – MBA
What sets us apart?
Expertly Vetted
The Profs have one of the most competitive vetting processes of any company in the UK. Only 3% of tutors are accepted to work with our students. You can feel confident knowing you are working with the best!
Related Experience
Your admissions tutor will be an expert in the subject that you are applying for. They will know exactly what top universities are looking for from their candidates so you will be well prepared to succeed.
No Junior Tutors
We only work with the best. Rest assured that our tutors will have a proven track record of helping students just like you successfully apply to the same courses.
Insider Knowledge
Many of our tutors are academics themselves, they have the inside scoop on what your shortlisted universities are looking for from their applicants.
Proven Track Record
We expect the best from our tutors. Those that we put forward will have a proven track record of helping students successfully apply to the same courses as you.
Progress Tracking
Our in-office team will provide regular updates throughout the process. We offer all of our package clients quantitative progress tracking, reports and updates to ensure you always understand what is going on.
Our Top Admissions Tutors
Dr Arjun
Postgraduate Applications Consultant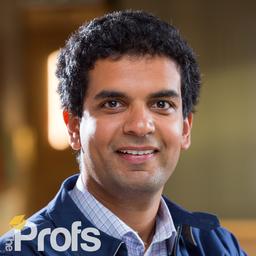 Background Check
Face to Face or Online
"Over 15 years of experience with a PhD in Mathematics. Lead consultant for Cambridge University partnership."
About Dr Arjun
Dr Claire
Oxbridge Applications Consultant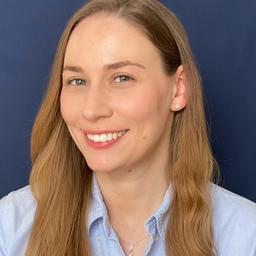 Background Check
Face to Face or Online
"Over 10 years of experience and expertise in UK and US admissions. DPhil in Biochemistry from Oxford University."
About Dr Claire
Dr Christopher
Medical Applications Consultant
Background Check
Face to Face or Online
"Over 30 years of experience as an admissions tutor and board examiner. UCAS specialist having read over 20,000 UCAS forms."
About Dr Christopher
Our Services
The Profs specialise in helping students develop competitive applications for all courses at all universities, including at Oxford and Cambridge.
We've also helped hundreds of students apply to the UK and USA's leading universities for undergraduate and postgraduate (including MBA) study.
Our team of over 400 tutors can provide you with the support necessary to maximise your chances of success.
01

Personal Statement Help
From planning the reading list through to reviewing the final draft, our admissions tutors are on hand to help students perfect their written applications.
02
Interview Preparation and Training
Receive one-to-one training from an experienced interviewer from the target university, followed up by a mock interview, a detailed report and further coaching.
03
Full Application and Mentoring Package
Our premium service supports students from the initial consultation through to the final submission. To date, we have a 90% success rate in securing offers from our clients' 1st or 2nd choice university of our clients.
Our Team
We are a world-class team of academics and ex-admissions staff from the UK's leading universities who provide expert university applications advice. We're here to help you secure that all-important university offer at undergraduate, postgraduate or PhD level.
Richard Evans
Founder & Admissions Consultant
"An unparalleled admissions expert, with a 95% success rate in helping students gain top university places"
Joseph Robbins
Head of Consulting
"Experienced department head with an unrivalled understanding of the UK's admissions process"
Rebecca Thompson
Senior Client Manager
"Lead tutoring and admissions consultants for our clients at The Profs."
Contact Us
The Profs Reviews: Live Feed
Contact us to find out more
We are here to help
Contact Us