Call anytime: +44 208 004 7639
Art and Design Tutors
Looking for expert Art and Design Tuition?
Welcome to The Profs
---
We provide online Art and Design tuition in London and online Art and Design tutors worldwide.
Our Art and Design tutors are hand-picked from the best universities and rigorously interviewed.
They work with students at all levels – from beginner to advanced – from all over the world.
Contact us for a free initial consultation and we will find you an expert Art and Design tutor tailored to your exact needs.
We have a Not Happy? No Charge policy on your first tutorial.
Our tutoring rates can be found on our pricing page. Our pricing is transparent with no hidden costs.
* We do not facilitate cheating or academic misconduct in any way. Please do not call or request anything unethical from our team. *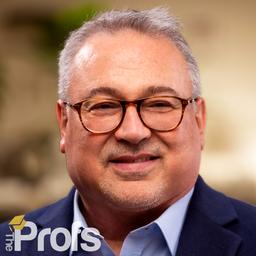 Our Top Art and Design Tutors
Mark
Over 20 Years Teaching Experience, Ex-Senior Lecturer at Australian University. Member of The Chartered Institute of Marketing, UK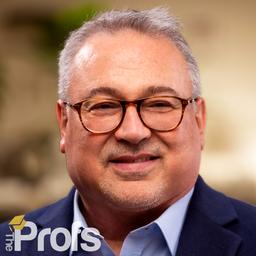 ( 3,224 Hours )
Background Check
Face to Face or Online
About Mark
Attended:
Swinburne University of Technology, Melbourne Australia
Academy of Design Australia
RMIT University Melbourne Australia
Undergraduate and postgraduate university instructor for 20 years, the last 6 as Programme Leader/Senior lecturer for a variety of business and creative design subjects. I enjoy mentoring in individual, team or group capacity and I especially enjoy teaching those committed to learning pathways.
Dr Bess
Academic writing specialist with a proven track record in supporting essays and disserations in the humanities and the arts, PhD from UWE Bristol and Fellow of Higher Education Academy.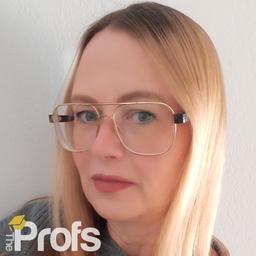 ( 983 Hours )
Background Check
Online
About Dr Bess
Attended:
Higher Education Academy
University of the West of England
London Metropolitan University
I hold extensive experience in teaching academic writing and research at BA, MA and PhD level, successfully supporting students at Sotheby's MA Art Theory and Business of the Arts, UAL, RCA, Goldsmiths BA Media Studies, SOAS Curatorial Museum Studies, University of Nottingham and Bristol University BA Art History.
I support students in developing critical, analytical thinking and ways to structure ideas which the higher-order and complex thinking that academic research and writing demand. Working internationally, I practice a deep understanding of the challenges that a student with English as a second language face in studying in the UK.
Students tell me that: "I am hopeful you will be around to help with tutoring (what you are so good at)!
" I just wanted to let you know that I got my results back for the thesis and I got a 1st! (78.5%!) I could not have done it without you, and I am so grateful."
"I remember and benefit from Bess's inspiring, encouraging and empowering approach. She just gave me that extra nudge to go for the goals that I want to achieve and to have the courage to "cross the Rubicon."
Professional feedback states that: "Bess has proved she is a flexible and responsive teacher. She looks carefully at the needs of the student and responds accordingly, devising and structuring schemes of work and lesson plans which meet the differentiated needs of the learners. Bess also uses enjoyable and relevant topics which motivate the learners and help them access the experience in a fun and stimulating way.
Archana
Architect and Experienced Tutor With a Specialisation in Design For Manufacture.
( 50 Hours )
Online
About Archana
Attended:
R.V College of engineering
University College London (University of London)
I started my design journey back in 2012. Since then, I have worked in multi-disciplinary design fields, both in academic and professional realms. I completed my masters in design for manufacture at Bartlett, University College London. After spending some time in architecture firms, I currently work as a design expert with a tech company in India. My education and work experience has been consistently focusing on various aspects in the world of design.
I spend my free time making digital art, cooking or caught in discussions about innovative design trends in the market.
I passionately enjoy working with individuals in finding creative opportunities within projects. Absolutely love engaging with and inspiring students!
Testimonial
From beginning to end my experience with The Profs has been excellent. The administrative staff were all so helpful and friendly, making the matching process quick and enjoyable. My tutor was also very knowledgeable and helped me understand topics I previously struggled with. I am confident that the service I received and the help from my tutor played a pivotal role in my success. All in all, I have been really impressed with The Profs and have no hesitation in recommending them to every student at any level. I am sure the team will also be able to help you!