Call anytime: +44 208 004 7639
Online
Art and Design Tutors
The Profs find expert tutors in any subject and for all levels of study. 98% of our students get their target grades.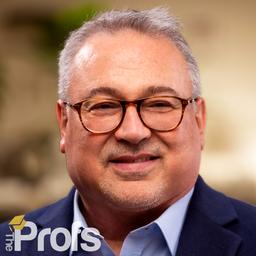 4836 Hours Taught
Marketing and Business tutor with more than 20 years'...
98% of our students get a
grade increase
We've helped over 13,000 students boost their grades by an average of 13% in their final examinations.
I want to increase my grades
Work with
the best tutors

in the world

40% of our tutors have PhDs, 90% are postgrads, 100% have over two years tutoring experience.

Find My Tutor
Award-Winning


Institution and Services
Best Tuition Business and Best Tuition Delivery to Private Clients of the Year 2023.
Best Customer Service of the Year 2022.
Contact Us
The
highest-rated

tutoring company on TrustPilot since 2016

9 out of 10 customers said they would recommend us to a friend (and they do!)
Find My Online Art and Design Tutors
Please wait until you are redirected, submitting your enquiry can take up to 5 seconds!
Or fill in the form below and we will call you:
We do not facilitate cheating or academic misconduct in any way.
Please do not call or request anything unethical from our team.
Our Top Art and Design Tutors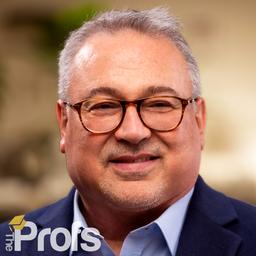 Background Checked
Face to Face or Online
Fast Response Time
Marketing and Business tutor with more than 20 years' experience in higher education
Mark is a Marketing and Business tutor with more than 20 years' experience in higher education. He has a Master's in Fashion and Textiles from RMIT University and is a UK Marketing and Business Mentor with the Chartered Institute of Marketing. In his career as an educator, Mark has been a Senior Lecturer in Australia for two decades as well as lecturing at universities in the UK, including being the Programme Leader for the Introduction to Marketing Studies course at New College of the Humanities. He also has a wealth of professional experience, working for various e-commerce fashion brands and closely with museum and gallery curators.
Attended:
Swinburne University of Technology, Melbourne Australia
Academy of Design Australia
RMIT University Melbourne Australia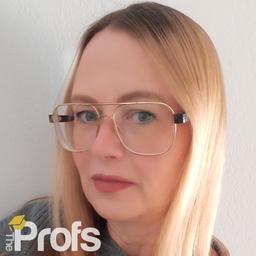 Background Checked
Online
Fast Response Time
Qualified Arts and Humanities teacher with more than 20 years' experience
Dr Bess has been a professional Arts and Humanities teacher and tutor for more than two decades. She has a Bachelor's degree in Design and East Asian Studies from the University of Kansas, two Master's degrees from the School of Visual Arts (New York) and University of the Arts London (UAL), and a PhD from the University of West England, Bristol. Dr Bess has successfully supported students with essays, theses and dissertations at top UK universities and provides academic support at undergraduate and postgraduate level. She also equips students with the skills needed to succeed in higher education, including academic writing techniques, time and project management, and research skills within the Arts.
Attended:
Higher Education Academy
University of the West of England
London Metropolitan University
Background Checked
Online
Fast Response Time
Qualified Architect and experienced tutor with a Master's in Design for Manufacture from UCL
Archana is a qualified Architect and experienced tutor. She has a Bachelor's degree in Architecture from the R.V College of Engineering and a Master's in Design for Manufacture from the Bartlett School of Architecture, UCL. Archana specialises in tutoring a range of subjects, including Architecture, Design and Manufacture, as well as design tools and software, including Adobe, CAD, CAM, Rhino and Sketchup. She has also successfully supported both school and university-level students with applications, portfolios and coursework, helping many get into top UK and US universities.
Attended:
R.V College of engineering
University College London (University of London)
Background Checked
Face to Face or Online
Fast Response Time
Guest lecturer, Cambridge researcher and Cambridge admissions interviewer with tutoring experience in Architecture and Urban Design
Charlie is a talented tutor and University of Cambridge researcher with the Master's of Architecture & Urban Design programme. He has worked internationally as an educator; coordinating the Design Thinking curriculum at UWC ISAK Japan, and teaching undergraduate classes at Cambridge on portfolio development and research technique. In addition to teaching, Charlie has worked in admissions at the University of Cambridge, interviewing prospective students and assessing their research proposals for both originality and academic value. He uses his knowledge of the university admissions system to provide students with comprehensive advice on how to optimally present themselves self as an applicant. Charlie has a great success rate with supporting university applicants with students securing places at the University of Cambridge and a variety of prestigious London universities, including University College London and the Royal College of Art.
Attended:
University of Cambridge
St Olave's and St Saviour's Grammar School
Oxford School of Architecture
We Can make the difference
Nima
I went from 43% in first year to receiving a masters offer at the LSE! Having almost failed my first year I decided to get tutoring from The Profs in my second year. Thanks to the brilliant quality of the tutors I managed to score a 1st in my second year and receive an offer for the LSE Masters in Management. A big thank you to The Profs.
We Cover All Subjects
We've Got Your Back. From Anthropology to Zoology, we have you covered.
More subjects
Frequently Asked Questions
If you're worried about getting into an art foundation or degree of your choice, or are concerned about achieving the GCSE, A-Level or IB grade you need, The Profs' have the Art and Design Tutor for you. All our tutorials are run by practising or established artists that have attended the best art schools or universities. We can help not only with your practical training in a wide variety of mediums, but also the theory and history of art.
We're the experts in the field and have a proven track-record of success in getting students the results they desire. We search through hundreds of tutors to find you your perfect match.
Your Art and Design tutor will be able to help you with the areas that you struggle with, whether that be life drawing, transcription or a chosen specialism. We have suitable tutors in our network to help you, regardless of your level or the examinations you are sitting. Our Art and Design tutors can help you get on top of your reading list, structure your written coursework, and perfect your tutorial write ups.
We also provide regular personalised feedback and follow up mentoring to keep your goals on track.
If you want to study at the Royal Academy of Art, Central Saint Martins, or the Slade School, we can maximise your chances with our Art and Design tuition. Our success rate of getting students into their first or second choice university is a fantastic 90%.
Your Profs' admissions tutor will be an expert in the course you are applying for. They will know exactly what your chosen art schools or universities are looking for from their perfect candidates. The Art and Design tutors at The Profs will be able to impart this insider knowledge, so you can tailor your application to be amongst those selected.
No matter what type or level of support you require, the Profs' experienced Korean tutors can help you get the most out of your language learning or university course, and prepare for your future professional or academic career.
We only work with the best. After a rigorous vetting process, only 3% of tutors that apply are accepted to work with us. Contact us today to be matched with an expert tutor.
Popular Art and Design Help Requests
Archaeology Tutor
Anthropology Tutor
Cultural Representations
Urbanism and Society
World Archaeology
Anthropological Theory
Archaeological Science
The UK's highest rated tuition company since 2016 on Trustpilot