Call anytime: +44 208 004 7639
Bachelors Tutors
Looking for expert Bachelors Tuition?
Welcome to The Profs
---
We provide face-to-face Bachelors tuition in London and online Bachelors tutors worldwide.
Our Bachelors tutors are hand-picked from the best universities and rigorously interviewed.
They work with students and professionals at all levels – from beginner to advanced – from all over the world.
Contact us for a free initial consultation and we will find you an expert Bachelors tutor tailored to your exact needs.
We have a Not Happy? No Charge policy on your first tutorial.
Our pricing is transparent with no hidden costs.
* We do not facilitate cheating or academic misconduct in any way. Please do not call or request anything unethical from our team. *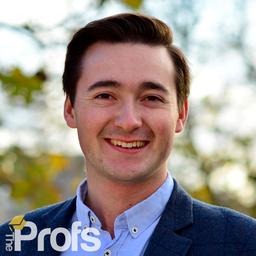 Our Top Bachelors Tutors
Dr Arjun
Masters And Ph.D In Mathematics, Tutors at All Levels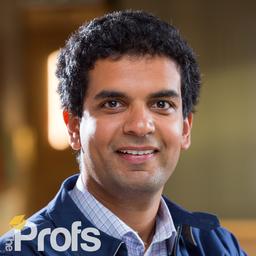 ( 4,585 Hours )
Background Check
Face to Face or Online
About Dr Arjun
Attended:
University of Sheffield
University of Bath
I believe my role as a tutor is to provide my students with individual assistance and support with their problems, and equally importantly, to try and ignite their interest in studying. I try and engage my students, to stimulate them, while still making them feel comfortable around me. It is essential that students not only get good grades, but also understand concepts, learn to think mathematically and solve problems themselves.
Rather than just showing them how to solve problems, I encourage students to think and work through things themselves, while only gently prodding them in the right direction. This tends to greatly enhance their knowledge and self-confidence, and many are surprised at how well they do.
Dr Paul
Over 15 Years of Tutoring Experience with an MSc in Astrophysics and PhD in Mathematics
( 3,939 Hours )
Online
About Dr Paul
Attended:
Queen Mary, University of London (University of London)
I have been tutoring and can teach all levels for Mathematics, statistics and econometrics up to PhD, as well as all for Physics up to Masters level. I have worked with students from a variety of UK universities (e.g. LSE, Cambridge, Oxford, Imperial, Warwick, UCL etc) as well as international universities such as Harvard, Cornell, Macquarie (Sydney).
I have an undergraduate degree in applied physics and mathematics, a PhD in mathematics, and have recently completed a masters in astrophysics. I worked for eight years in an investment bank, developing and coding up option pricing models.
Dr Nicholas
Experienced Examiner of Physics and Mathematics, Teacher of All Levels, Ex-Principle University Lecturer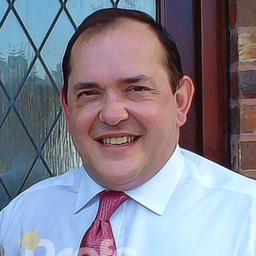 ( 3,415 Hours )
Background Check
Face to Face
About Dr Nicholas
Attended:
Queen Mary, University of London (University of London)
Cardiff University
After obtaining 15 O levels, 5 A levels and 2 S levels at School I obtained a first class honours degree in physics and mathematics with my major physics topic being astrophysics from London University. I am friendly, compassionate and approachable. I am passionate about education, always striving for the best in every student, allowing them to reach their maximum potential. I teach A Level, STEP, NSAA, MAT, as well as undergraduate and higher levels.
I am a very experienced teacher and tutor who has helped numerous students of all abilities in Physics, Mathematics and Chemistry. I was previously a Headteacher of a Secondary school and believe that effort is more important than natural ability. I have tutored up to university level in Mathematics and Physics and taught Chemistry to students up to age 18.
Testimonial
Quick and efficient services from the profs. I had tuition for Economics dissertation where Scott helped to find good Economics tutors in Macroeconomics and Econometrics. Both of my tutors, Aniello and Dan, they are great, helpful and professional. I was stressed, but they were also psychologically helpful in guiding me throughout the process. Thank you for the guidance and support. Would highly recommend!