Call anytime: +44 208 004 7639
Become A Private Tutor
Get started on your Private Tutoring Journey
Are you a true expert in your tutoring field? Would you describe yourself as academically outstanding and a passionate and committed educator? If so, you could become a private tutor with The Profs!

The Profs are redefining premium-quality private tutoring and creating a new class of professional private tutors. Our service is consistently rated outstanding by our happy students and our team works hard to ensure tutors have the very best experience working with us.
How to Become one of the Profs' Tutors
The Profs is the UK's premier tutor introduction company. We facilitate face-to-face tuition in London and online tutoring worldwide.
We work with a network of hundreds of self-employed private tutors, including university lecturers, PhDs, MScs and practitioners from top universities and institutions across the world.
We are always on the lookout for talented tutors. No matter what your level of education or tutoring subject speciality, if you are looking for tutoring jobs and want to teach privately at the highest levels, then please get in touch. We'd love for you to become a private tutor with The Profs.
The typical pre-tax payment of our private tutors is £45 to £100 per hour.
1

To become a private tutor with The Profs, all applicants must first register on our tutor management application below. Please attach your tutor CV and supporting information about your tutoring skills, work experience, tutoring expertise and performance that you feel is relevant.

*When you become a Profs tutor, please be prepared to spend 10-15 min completing your private tutor profile. If your tutor application is not completed sufficiently in the first instance, it may be marked as incomplete and you could miss out on being invited to interview.*

2

Should your private tutoring background and expertise be appropriate, you will receive a brief introductory phone call to speak with a member of our team to ensure that you are a good fit to become a private tutor with The Profs.

3

You will then be invited to meet The Profs in an online (Zoom™) interview, where you will be asked to prepare a short tutorial and lesson plan for us on a topic that you wish to private tutor e.g. Trigonometry for A level Maths or Old English at undergraduate. You may also be asked general private tutor competency questions.

4

If you are successful, we would be delighted for you to become a private tutor on our network!
Why Become A Private Tutor With The Profs?
Flexible Schedule
Becoming a self-employed private tutor with The Profs means you can enjoy a flexible schedule. You can work wherever you want at a time that suits you!
Great Clients
You can set your own rates and gain access to thousands of high-paying international clients.
Professional Development
We have a full calendar of webinars, complete with guest speakers who share best practices, so you can continue learning and developing your tutoring skills.
Regular Social Events
We host regular gatherings, so you can meet other like-minded tutors and become part of the community.
Easy Logging Systems
We make it simple to record your private tutoring sessions with the help of our handy online platform. This helps you get your hard earned money sooner!
Private Support From Our Team
You don't have to go it alone. Becoming a private tutor is easy at The Profs. We help you find business and make money! Plus, our in-house team is on hand to help support with any questions or problems you might have with clients.
Working With The Profs Makes The Difference
The Profs is an outstanding tutoring agency
"I am really happy to be working with the Profs. I have a steady stream of work, appropriate to my skill-set, great students to work with, a superb team of colleagues who match me to the correct students and are always available for help and advice when needed. The Profs is an outstanding tutoring agency, academically rigorous and providing a first-class platform for matching tutor to tutee. The Profs have very talented and dedicated staff who really care about their clients, and tutors and who make working with them a pleasure."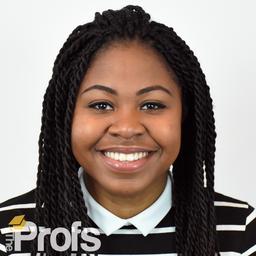 The Profs care for tutors as much as they care for clients
"Tutoring at The Profs is a very unique experience – there is an appreciation of the unique individuality of tutors and clients, and a commitment to academic excellence and ethics – which is very important to me as an academic. The Profs care for tutors as much as they care for clients – this allows you to give your best and thrive professionally. I especially appreciate the workshop and training opportunities that are available to tutors. Hands down, the best tutoring partner."
Our Students Need Your Expertise
We are always looking out for highly qualified and experienced private tutors in a range of subject areas, specialities, and education levels. However, the following subjects are often in particularly high demand:
Law
Economics
Computer Science
Finance
Engineering
University Applications (Oxbridge, Postgraduate)
You will have a higher chance of receiving an invitation to interview and becoming a private tutor on our network if you specialise in these areas.
Become Part of Our Tutor Referral Scheme
If you do not private tutor in the above areas, but know someone who may be suitable, then please use the contact button below to introduce them to us. If they are taken onto our network and start working as a private tutor with a student, we will pay a referral fee to say thank you!
Refer a Friend
Grow Your Tutor Skills With Our Private Tutoring Resources
We Cover All Subjects
We've Got Your Back. From Anthropology to Zoology, we have you covered.
The UK's highest rated tuition company since 2016 on Trustpilot