Call anytime: +44 208 004 7639
Online
Biology Tutors
The Profs find expert tutors in any subject and for all levels of study. 98% of our students get their target grades.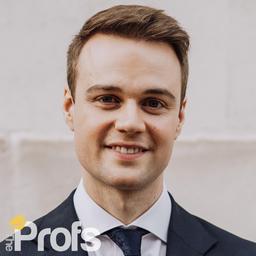 2141 Hours Taught
Experienced Science, Medicine and BMAT tutor with a PhD...
98% of our students get a
grade increase
We've helped over 13,000 students boost their grades by an average of 13% in their final examinations.
I want to increase my grades
Work with
the best tutors

in the world

40% of our tutors have PhDs, 90% are postgrads, 100% have over two years tutoring experience.

Find My Tutor
Award-Winning


Institution and Services
Best Tuition Business and Best Tuition Delivery to Private Clients of the Year 2023.
Best Customer Service of the Year 2022.
Contact Us
The
highest-rated

tutoring company on TrustPilot since 2016

9 out of 10 customers said they would recommend us to a friend (and they do!)
Find My Online Biology Tutors
Please wait until you are redirected, submitting your enquiry can take up to 5 seconds!
Or fill in the form below and we will call you:
We do not facilitate cheating or academic misconduct in any way.
Please do not call or request anything unethical from our team.
We Can make the difference
Nima
I went from 43% in first year to receiving a masters offer at the LSE! Having almost failed my first year I decided to get tutoring from The Profs in my second year. Thanks to the brilliant quality of the tutors I managed to score a 1st in my second year and receive an offer for the LSE Masters in Management. A big thank you to The Profs.
We Cover All Subjects
We've Got Your Back. From Anthropology to Zoology, we have you covered.
More subjects
Frequently Asked Questions
We connect students that are in need of academic help with highly-qualified Biology tutors. Our team provides support for Biology students at all levels. We aid those that aspire to gain a university place for Biology at undergraduate or postgraduate level, a better degree outcome, or a top grade at A-Level, IB, or GCSE.
Our Biology tutors have a superb track record, demonstrated over seven years, of helping students achieve their educational dreams.
The Profs' Biology tutors hold advanced degrees, many of them at PhD level, enabling them to give you the best imaginable tuition, even if you are taking on a postgraduate course. Reports are provided to students throughout the tutoring process allowing you to get the most out of the experience and secure top marks in Biology.
Our Biology tutor team can cover foundation topics, such as teaching the structure of a cell, all the way up to coaching doctorate students on acing their epidemiology viva. We are the only tuition agency to specialise in higher education, so can support you with Biology throughout your academic career.
If support is required long term, rather than in a specific area, we also provide extended Biology mentoring packages to help transform your results. We also assist with the fundamentals of Biology, whether that be at school or university level, covering fieldwork, data analysis and interpretation, graphwork and mathematics.
We even have a network of Biology tutors that work for top institutions that can provide professional advice to aid you in developing a career in science.
Our Biology tutors have helped numerous students select the right type of Biology course at the right university. From undergrad Marine Biology at St Andrews, to graduate Zoology at Oxfords, we have the specialist knowledge tutors you need to gain a prestigious uni place.
The Profs will help you to understand the complexities of the application process, including writing a compelling personal statement, compiling academic references, and writing a Biology research proposal.
We provide personalised help for individual elements in the process, or long-term support packages, designed to optimise your chances of getting an offer from a top university for Biology.
Some universities also require students to sit an admissions test, like the Natural Sciences Admissions Assessment (NSAA), or attend an interview. You can receive one-to-one training in how to handle the questions and format of the test, with the aim of improving your scores and receiving a mark that will take you on to the interview. We can also match you with an experienced Biology interviewer from your top university, who will prepare you for the real thing with mock interviews, comprehensive reports, and interview skills training.
We boast an outstanding success rate in university admissions, with 90% of our students getting into their first or second choice university.
Our Biology tutors know that every student is different. Our education consultants combine personalised assistance with core skills training, essential to academic improvement at all levels of Biology, to make life changing differences to your academic success. Let The Profs accelerate your Biology learning.
Popular Biology Help Requests
Cells
Genetics
Biological Molecules
Energy Transfers
Organisms
Human Biology Tutors
Molecular Biology Tutors
Immunology Tutors
Physiology Tutors
Genomes
Infection
Immunology
Populations
Molecular Genetics
Genome Expression
Ecology of Animals
The UK's highest rated tuition company since 2016 on Trustpilot