Call anytime: +44 208 004 7639
Biomedical Engineering Tutors
Looking for expert Biomedical Engineering Tuition?
Welcome to The Profs
---
We provide face-to-face Biomedical Engineering tuition in London and online Biomedical Engineering tutors worldwide.
Our Biomedical Engineering tutors are hand-picked from the best universities and rigorously interviewed.
They work with students and professionals at all levels – from beginner to advanced – from all over the world.
Contact us for a free initial consultation and we will find you an expert Biomedical Engineering tutor tailored to your exact needs.
We have a Not Happy? No Charge policy on your first tutorial.
Our tutoring rates can be found on our pricing page. Our pricing is transparent with no hidden costs.
* We do not facilitate cheating or academic misconduct in any way. Please do not call or request anything unethical from our team. *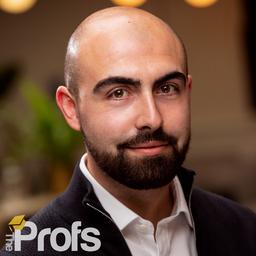 Our Top Biomedical Engineering Tutors
Dr Ramsay
My overall philosophy of teaching is simple: I hope to make the students that I interact with some how richer from their experience(s) with me. A part of my role as a teacher is to facilitate the learning of factual information and key principles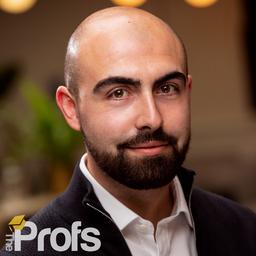 ( 1,526 Hours )
Background Check
Face to Face or Online
About Dr Ramsay
Attended:
Queen Mary, University of London (University of London)
Queen Margaret University
I am an enthusiastic and energetic individual who is both self-motivated and proactive. An excellent communicator at all levels internal & external can be relied on to work well both as part of a team and individually. I thrive on a challenge and have delivered my best results when faced with pressing targets.
As well as possessing a BSc, MSc, and PhD from Queen Margaret's University and The London School of Medicine, I have a vast experience of teaching at all levels. Currently I teach two days a week, lecturing in Critical Analysis.
Dr Christopher
An experienced University teacher and admissions tutor of many years standing, winner of a Provosts teaching award and student choice teaching awards from UCL.
( 564 Hours )
Background Check
Face to Face or Online
About Dr Christopher
Attended:
University College London (University of London)
I have recently retired from a Senior lectureship position (associate professorship) after 45 years at University College London. I was a senior lecturer in Biochemistry, enzymology, biotechnology, molecular biology and medical biochemistry. I was a degree programme tutor for many years and was an admissions tutor for the last 27 years of my career. I have vast experience of the entire UCAS process in my capacity as admissions tutor and have spoken publicly on numerous occasions at schools and colleges. I have critically read more than 20,000 UCAS forms and advised many students on personal statement writing, careers, higher education, medical applications and degree programme applications. I spent 35 years as a cancer research and enzymology research scientist, publishing papers and patents throughout my career, supervised PhD students and undergraduate students through complex research projects and acted as a mentor to thousands of students. Whilst my skill set is mainly in the biosciences, I have much experience of natural sciences, medicine and biochemical engineering but have a generic feel for writing and reading UCAS forms. I was personally involved in interviewing thousands of undergraduate students for university places and so know the stresses of these processes on young people. I have also been on medical interview panels and carried out numerous mock interviews with students applying for medicine at undergraduate and graduate level. I have been involved in curriculum design both at UCL and for AQA as an expert on the biological sciences A2 curriculum (current curriculum). In my former role as outreach and admissions lead in the biosciences at UCL I have spoken to many parents and applicants about the university environment, applications and the whole experience of university life and have been actively involved with young people from disadvantaged backgrounds in my outreach activities.
I have a wealth of experience in the whole process of thinking about, applying, coping and succeeding in higher education. As a personal tutor it was my role to look after the well-being, both academically and pastorally of my students. I am a student-friendly and affable person who strongly believes that any young person given the right help can be succesful.
Will
Medical Degree from University College London, Science Communicator and Specialist in Medical Admissions Support.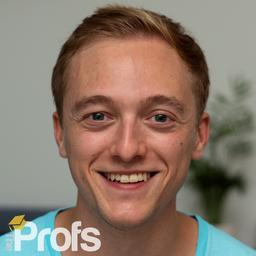 ( 54 Hours )
Background Check
Online
About Will
Attended:
University College London (University of London)
I currently work in Scientific Communications. I spend my day 'translating' complicated medical and research topics into engaging and informative content. With a great eye for detail I can quickly pinpoint ways to improve your personal statement and help you tick the right boxes for an admissions team.
I teach researchers how best to communicate their research to various audiences, ranging from healthcare professionals to patients. As the leader of several teams I look to get the best out of all my teammates; by nurturing strengths and identifying areas of improvement I do the same for my tutees.
Testimonial
From beginning to end my experience with The Profs has been excellent. The administrative staff were all so helpful and friendly, making the matching process quick and enjoyable. My tutor was also very knowledgeable and helped me understand topics I previously struggled with. I am confident that the service I received and the help from my tutor played a pivotal role in my success. All in all, I have been really impressed with The Profs and have no hesitation in recommending them to every student at any level. I am sure the team will also be able to help you!