Call anytime: +44 208 004 7639
Online
Biomedical Tutors
The Profs find expert tutors in any subject and for all levels of study. 98% of our students get their target grades.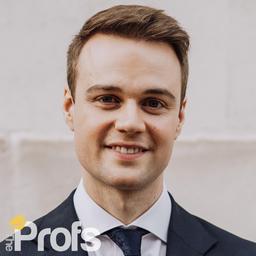 2141 Hours Taught
Experienced Science, Medicine and BMAT tutor with a PhD...
98% of our students get a
grade increase
We've helped over 13,000 students boost their grades by an average of 13% in their final examinations.
I want to increase my grades
Work with
the best tutors

in the world

40% of our tutors have PhDs, 90% are postgrads, 100% have over two years tutoring experience.

Find My Tutor
Award-Winning


Institution and Services
Best Tuition Business and Best Tuition Delivery to Private Clients of the Year 2023.
Best Customer Service of the Year 2022.
Contact Us
The
highest-rated

tutoring company on TrustPilot since 2016

9 out of 10 customers said they would recommend us to a friend (and they do!)
Find My Online Biomedical Tutors
Please wait until you are redirected, submitting your enquiry can take up to 5 seconds!
Or fill in the form below and we will call you:
We do not facilitate cheating or academic misconduct in any way.
Please do not call or request anything unethical from our team.
Our Top Biomedical Tutors
We Can make the difference
Nima
I went from 43% in first year to receiving a masters offer at the LSE! Having almost failed my first year I decided to get tutoring from The Profs in my second year. Thanks to the brilliant quality of the tutors I managed to score a 1st in my second year and receive an offer for the LSE Masters in Management. A big thank you to The Profs.
We Cover All Subjects
We've Got Your Back. From Anthropology to Zoology, we have you covered.
More subjects
Frequently Asked Questions
Absolutely! We're committed to your success. We'll follow up after your first biomedical tutoring session to ensure everything is on track. You can also reach out to us anytime via email or by phone between 09:00-18:00 Monday – Friday, and we'll be delighted to assist you.
Regrettably, our office is not staffed over the weekends. However, if you have any biomedical tutoring inquiries during the weekend, you can fill out our Contact Form or send us an email, and we'll promptly respond first thing on Monday morning. Our regular office hours are 09:00-18:00 every weekday.
Your satisfaction is important to us. If you have concerns about your biomedical tutor or any aspect of our service, please don't hesitate to inform us. Constructive feedback helps us improve. Typically, issues can be resolved through discussion between The Profs and the tutor, ensuring your biomedical tutoring placement stays on the right track. If issues are insurmountable, we'll swiftly arrange an alternative tutor for you.
We don't offer trial sessions, but before your first biomedical tutoring session, you'll have an in-depth discussion with your tutor, usually lasting around half an hour. This helps your tutor understand your needs and prepare effectively. We also have a student satisfaction policy for the first session; details can be found in our Terms and Conditions.
In short, convenience and flexibility. The future of tutoring is online, and The Profs is at the forefront of this evolution. Online biomedical tutoring is conducted via video calls and utilises tools like Bitpaper for demonstrations and collaboration. Sessions can also be recorded for reference. This approach offers flexibility as neither you nor your tutor need to travel.
Online biomedical tutoring allows you to receive expert subject-specific guidance from the comfort of your home, regardless of your location. Our tutors are trained to deliver top-quality online biomedical tutoring, ensuring an exceptional home-learning experience.
You can review our Privacy Policy here. Your client profile remains anonymous until we match you with a tutor. The Profs is a registered Data Controller and complies with all data protection regulations.
While we strive to offer the best guidance and support, specific grades can't be guaranteed. Success depends on your dedication and effort. Our tutors provide resources and assistance to help you achieve your goals.
Yes, we're proud of our reviews on TrustPilot and Facebook. We maintain feedback on our tutors' work to ensure their quality. Specific student details are confidential.
The number of sessions required depends on your goals. We recommend starting with a 2-hour session, and the frequency can be discussed with your tutor. Our tutors offer an initial consultation to estimate the time needed and provide study guidance.
Most of our biomedical tutoring occurs online, allowing access to the best tutors worldwide. Session timing depends on your availability and the tutor's schedule. Let us know your preferences or restrictions, and we'll do our best to accommodate.
We adhere to ethical guidelines and the Tutors' Association Code of Ethics. Our tutors can offer suggestions and guidance, but we do not support or condone plagiarism. They can assist with coursework improvements, data analysis, and research guidance, but will not write materials or engage in unethical practices.
Matching you with the right tutor takes time, but we prioritize efficiency. It typically takes around 1-2 working days to find a suitable match. Contact us as soon as possible to begin the process.
Your dedicated Client Success Manager will help you choose the best tutor(s) for your needs. We interview all our tutors and gather feedback from their students. Tutors with relevant expertise will be introduced to you.
Approximately 90% of our students work with specialists in their fields. Our tutors offer guidance on research methods, approach, and requirements at that level, even for original topics like dissertations.
Yes, our tutors are among the most qualified and experienced in their fields. Many have extensive teaching experience at the university level and hold at least a Master's degree. We thoroughly assess every tutor to ensure they meet our high standards.
Yes, we offer tutoring across a wide range of biomedical subjects, including microbiology, biochemistry, biomedical sciences, biomedical engineering, and related fields. We can find specialized tutors upon request.
We appreciate your feedback! Please contact our office for a link to leave a review. Your review can help your tutor secure more work through us in the future.
Absolutely. We use Stripe, ensuring the security and confidentiality of your payment information. We are a registered UK company, ensuring the highest standards of service and security.
Tutor invoice amendments or withdrawals are at the tutor's discretion. If you're unsatisfied with our service, please inform us, and we will address your concerns to the best of our ability.
Payment failures are common and can be resolved by logging into your account on our system and using your default payment method or an alternative. If difficulties persist, reach out to us at [email protected] or call 0203 905 5272.
Payments are automatically processed two days after the tutor raises the invoice, using your default payment method on your account.
If you have any concerns about charges on your invoice, please address this directly with your tutor. For questions related to The Profs' fees, email us at [email protected] or call 0203 905 5272.
Popular Biomedical Help Requests
Endocrinology and Reproduction Tutors
Immune System in Health
Behavioural Science Tutor
Biomedical Diagnostics Tutors
Developmental Neurobiology Tutor
Nutrition
The UK's highest rated tuition company since 2016 on Trustpilot