Call anytime: +44 208 004 7639
Struggling as a University Student? How To Get Help with Your Mental Health
Exams, essays, university life, bills and work can take its toll on students both physically and mentally. As students, when we struggle with mental health we can trick ourselves into holding it all in. We can convince ourselves that it is all in our heads or that there is no one out there who would understand. The fact is that this is simply not true.
Fortunately, today is University Mental Health Day. This is a national campaign that aims to raise awareness of the mental health of people who live, work and study in the higher education sector. The campaign is run by both Student Minds and the University Mental Health Advisers Network. With the rising availability of resources, advice and support groups, there is lots of help for anyone who feels that they might need it. Mental health should be taken as seriously as any other physical condition and there are many places where you can go for support. In this blog I outline some great places to seek help and what to expect from each.
If you feel like you are in urgent need of support please call the Samaritans any time, from any phone, on 116 123 (UK).
1. Speak to a Medical Professional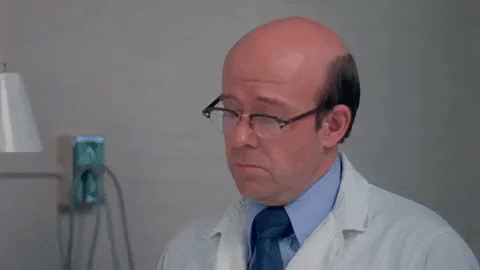 Remember when you had that broken arm? Or that nauseating headache? During those times, it seemed the GP was the only one who understood the pain. If you think that you may have symptoms of a mental health problem the GP should still be one of your first calls. If you are a student in the UK you can find your nearest GP using the NHS website.
2. Get in touch with a mental health organisation
You may be wondering if there are any external organisations that can give support to students. Good news is that there are many. In the UK there is the student listening service Nightline, which is open at night and run by trained student volunteers. The national mental health charity Mind provide information and support to students.  Student Minds specialises in raising awareness of student mental health and has many resources available.
I had the opportunity to speak to the director of Half Full Not Empty, an organisation that holds engaging events to raise awareness of mental health. They run a range of on-going programmes in schools, universities and youth clubs.
Director Juanita Agboola says: "A lot of the time people are struggling and unsure of where to get help from. That's where organisations like Half Full Not Empty come in. We help direct you in the right path to get good professional help, and help eradicate loneliness and isolation. We want to highlight the feel-good narrative of mental health and showcase the possibilities of successful recovery."
You can find out more about their work at the Half Full Not Empty website.
3. To the Student Union!
Your student union will have a thorough understanding of the support system in place at your university. Some students' unions will have a dedicated welfare officer who will have all the information about where students can go for welfare support. As well as this, your students' union will more than likely have many activities and discussion groups you can sign up to. So sign up to that yoga class, grab that free novelty pen, and speak to your student officers.
As well as speaking to your university's student union, it may be helpful to visit the National Union of Students website for advice on mental health support. Many universities are running special events for University Mental Health Day so be sure to find out what's happening near you.
4. Befriend your Academic Tutor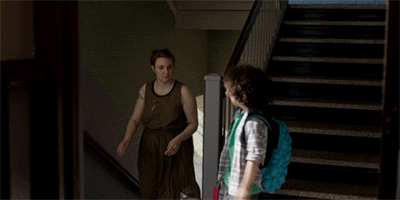 When the thought of another exam feels like torture, and your body mass is 40% coffee and 60% stress, you should seek help. One option could be to speak to someone who is an expert in your subject and knows the best way to manage your studies. Academic tutors know exactly what student life at your university is like and they can advise you on where to go next with your studies. They may have even helped curate your course. They can advise you on how to get an extension on your deadline for an upcoming essay, how to get mitigating circumstances for your exams, how to receive financial support, or how to defer your studies if necessary.
5. Get Private Academic Support 
University can be an incredibly overwhelming and stressful time and you may not be getting enough contact hours with your University supervisor. If you're having a hard time juggling all of the demands on your time, it might be worth thinking about getting a private tutor or a mentor. These are people who specialise in supporting struggling university students. They can help you plan your time and make sure you're staying on track so you don't have to write 5 essays in one week. Read more on why even top students get private tutors here or just give it a go and let The Profs support you.
Though University has it's stresses and struggles, there is hope. There are so many people and professionals willing to give advice. People who dedicate their time just to hear you out and make coping that much easier. It's always comforting to know you can find experts who have successful solutions and people who have been where you are and overcame! And please remember: seeking help is not a sign of weakness but actually one of strength so reach out and ask!
If you feel like you are in urgent need of help please call the Samaritans any time, from any phone on 116 123.
Published on March 1st, 2018 by Jason from The Profs
Any opinions expressed in this article are those of the author alone. The Profs does not guarantee the accuracy of any of information on our blog and accepts no responsibility for views of the author.