Call anytime: +44 208 004 7639
BMAT Tutors
Looking for expert BMAT Tuition?
Welcome to The Profs
---
We provide face-to-face BMAT tuition in London and online BMAT tutors worldwide.
Our BMAT tutors are hand-picked from the best universities and rigorously interviewed.
They work with students and professionals at all levels – from beginner to advanced – from all over the world.
Contact us for a free initial consultation and we will find you an expert BMAT tutor tailored to your exact needs.
We have a Not Happy? No Charge policy on your first tutorial.
BMAT tutoring rates start from £100 per hour – our pricing is transparent with no hidden costs.
* We do not facilitate cheating or academic misconduct in any way. Please do not call or request anything unethical from our team. *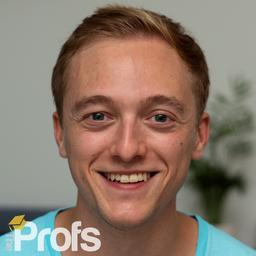 Our Top BMAT Tutors
Dr Joe
PhD in Molecular Oncology, Examination Marker at Queen Mary University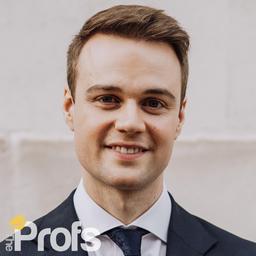 ( 2,150 Hours )
Online
About Dr Joe
Attended:
Queen Mary, University of London (University of London)
During my PhD at Barts Cancer Institute I successfully supervised Masters and Undergraduate students for Barts and the London School of Medicine and Dentistry, all of whom obtained either at least a Merit or a First Class degree, respectively.
I have presented research at national and international academic conferences, for which I have received recognition and awards. Additionally, I have published numerous peer-reviewed scientific journal articles, including two first author publications.
Dr Christopher
An experienced University teacher and admissions tutor of many years standing, winner of a Provosts teaching award and student choice teaching awards from UCL.
( 564 Hours )
Background Check
Face to Face or Online
About Dr Christopher
Attended:
University College London (University of London)
I have recently retired from a Senior lectureship position (associate professorship) after 45 years at University College London. I was a senior lecturer in Biochemistry, enzymology, biotechnology, molecular biology and medical biochemistry. I was a degree programme tutor for many years and was an admissions tutor for the last 27 years of my career. I have vast experience of the entire UCAS process in my capacity as admissions tutor and have spoken publicly on numerous occasions at schools and colleges. I have critically read more than 20,000 UCAS forms and advised many students on personal statement writing, careers, higher education, medical applications and degree programme applications. I spent 35 years as a cancer research and enzymology research scientist, publishing papers and patents throughout my career, supervised PhD students and undergraduate students through complex research projects and acted as a mentor to thousands of students. Whilst my skill set is mainly in the biosciences, I have much experience of natural sciences, medicine and biochemical engineering but have a generic feel for writing and reading UCAS forms. I was personally involved in interviewing thousands of undergraduate students for university places and so know the stresses of these processes on young people. I have also been on medical interview panels and carried out numerous mock interviews with students applying for medicine at undergraduate and graduate level. I have been involved in curriculum design both at UCL and for AQA as an expert on the biological sciences A2 curriculum (current curriculum). In my former role as outreach and admissions lead in the biosciences at UCL I have spoken to many parents and applicants about the university environment, applications and the whole experience of university life and have been actively involved with young people from disadvantaged backgrounds in my outreach activities.
I have a wealth of experience in the whole process of thinking about, applying, coping and succeeding in higher education. As a personal tutor it was my role to look after the well-being, both academically and pastorally of my students. I am a student-friendly and affable person who strongly believes that any young person given the right help can be succesful.
Will
Medical Degree from University College London, Science Communicator and Specialist in Medical Admissions Support.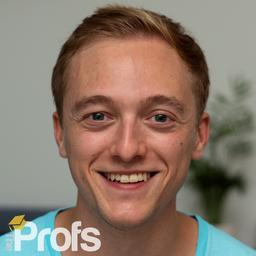 ( 54 Hours )
Background Check
Online
About Will
Attended:
University College London (University of London)
I currently work in Scientific Communications. I spend my day 'translating' complicated medical and research topics into engaging and informative content. With a great eye for detail I can quickly pinpoint ways to improve your personal statement and help you tick the right boxes for an admissions team.
I teach researchers how best to communicate their research to various audiences, ranging from healthcare professionals to patients. As the leader of several teams I look to get the best out of all my teammates; by nurturing strengths and identifying areas of improvement I do the same for my tutees.
Testimonial
Very happy as son got first choice uni. Really pleased with maths tutor Steve. Taught syllabus well and created excitement about maths. Very professional all round. Would definitely use The Profs again. Ms E. Williams
How Expert BMAT Tutoring Can Help You
How much is a BMAT Tutor in London?
What does a BMAT tutor do?
A tutor helps students understand and learn the strategies of BMAT exams.  BMAT tutors help students develop routine and positive habits with homework, assignments, and exam preparation. As well as providing the proper support and guidance to students struggling with aspects of the material, tutors help students pass the BMAT with good grades. A good BMAT tutor understands all the BMAT aspects and can break them down into simple terms that students can understand. They are patient and focus on the individual needs of the students.
What should I look for in an online tutor?
BMAT can be complex for some students. We all have different learning styles and objectives. It is essential to consider the following:
Academic background and expertise
Years of experience – do you want a professional or a student to tutor you?
Price and availability
Will a tutor do my essay or project for me?
Definitely not. Our tutors can only provide support compatible with universities' ethical guidelines and the Tutors' Association Code of Ethics. We understand how hard it can be, but we don't believe anyone benefits from plagiarism.  Things a tutor can do: make detailed suggestions for improvements to coursework essays, explain how to run statistical tests on practice data sets, and how to choose which tests to run.  Things they can't do: write material for essays, tell students what to write; edit or correct written work themselves; run statistical tests or interpret the results. See
The Profs'
Terms and Conditions
for more information on our plagiarism policies.
Are your BMAT tutors highly qualified?
Definitely! We only work with the best and most experienced tutors in the industry and have a very high number of repeat students. Almost all of our tutors have at least a Master's degree, and many have been teaching at the university level for decades. Before tutors get started with us, we interview each individual, and, as part of their interview, they deliver a mock lesson to demonstrate their abilities. We only accept the best!
Will you check how I'm getting on?
Absolutely! We'll call you after your first lesson to check that everything is going well. After that, you can reach us by email or telephone from 09:00-18:00 Monday – Friday, and we will be happy to help.
How is my tutor selected?
Your Client Liaison Manager will assist you in choosing the most appropriate tutor(s) for your needs. Tutors are interviewed individually, and we
collect feedback
from every student they work with, so we are well prepared to recommend the tutor who's right for you.  Once we have all taken your requirements, tutors with relevant experience will let us know how they can help you with your prep, and we'll help select the best one or two to introduce to you. Ultimately, however, the choice will be yours, so ask our team for any information you need. 
What are the benefits of online tutoring?
Online tutoring allows students to take lessons from highly specialised tutors from the comfort of their own homes. Other benefits include:

Flexibility: Online tutors are more flexible with their lesson schedules and no one travels!
Quality: Many of our best tutors only teach online. The demand for their services is international.
Reach: Top tutors are very hard to find, and by choosing to go online, you will have access to more specialist tutors.
Recording: Online tutors can record your classes and share their hand-written notes on online whiteboard software like BitPaper
.
Do you offer admissions support?
The Profs have helped hundreds of students apply to the UK's leading universities for undergraduate study. Our team of over 400 tutors can guide the process to maximise your chances of success. We have experience helping students apply for various courses at all the UK's top universities.
How do you take payments?
All payments taken by
The Profs
are on the tutors' behalf and made via debit or credit card or Direct Debit. After the first payment, our payment provider, Stripe, saves card details and further lesson charges are automatic. Don't worry, though; you're still in complete control, and you can request an immediate refund of any payment you think is incorrect. Our invoices are weekly, and you'll have 96 hours to query any invoice from us.
Where and when can I meet my tutor?
The majority of lessons arranged through
The Profs
take place online, meaning that students from all over the world can access the
best tutors
in the UK (and elsewhere). The timing of lessons is always different and depends on your availability and the tutor's schedule. Let us know any preferences or restrictions on your time, and we will do our best to accommodate.
How quickly can you find me a BMAT Tutor?
Matching you with the
right BMAT tutor
can't be rushed, but we won't be wasting any time either. It usually takes around 2-3 working days, so do get in touch as soon as possible to give yourself the best chance of success. If you need to find someone sooner than that, you will need to request a Priority Placement, for which there is an extra charge (see our pricing page). We will then undertake to find someone on the same day if possible. If we can't, we will only charge the usual placement fee.
Can I have a free online tutoring session as a trial?
Unfortunately, we don't offer trial sessions. Still, you will have a chance to speak to your BMAT tutor before your first session, usually for around half an hour, to discuss your requirements in more detail and help them prepare appropriately for your time together. We also have a student satisfaction policy for the first session, which you can read more about in our
Terms and Conditions
.
What is the Priority Placement Fee?
If your deadline is urgent, we charge £100 to push your needs to the top of the pile and focus on finding you the right
BMAT tutor
, ideally within 24 hours.
What is the Placement Fee?
There is a one-off fee of £50 for new clients for the first match with a
BMAT tutor
and covers
The Profs'
administrative costs. It is only payable when you have a tutor with whom you are happy to work. It is refundable if you are not satisfied with your
BMAT tutor
and we cannot find a suitable replacement. More information is available in our
Terms and Conditions
. The Priority Placement Fee for finding tutors at
urgent notice is £100
.
How much are BMAT Tutors with The Profs?
BMAT tutoring
depends on the level and the experience of your selected tutor. Our system works on a pay-as-you-go model with a one-time registration fee. Undergraduate tutoring starts from £70 per hour and postgraduate tutoring from £80 per hour. Specialist tutoring in very niche fields begins at £120 per hour. The school is £50 per hour. Our prices start at £150 per hour for those seeking university application support.
Do you have a Code of Conduct?
Absolutely!
The Profs
are proud to be part of the Tutor's Association, and we expect all
our tutors
to abide by the
Association's Code of Ethics
, which you can find on your Profs TutorCruncher account in PDF form. We have also added our own
Founding Principles
, which we give out in every
interview
, and
Terms and Conditions
for tutors, which you can read on this website. If ever in doubt, you can call us in the office. We want you to be work with the best  possible tutor!
What do people say about The Profs Tutors?
We are incredibly proud of our
online reviews
, available on
Trustpilot
and Facebook. We also
store the feedback
on all our BMAT tutors' work to ensure that we are confident when we put them forward. Unfortunately, we cannot give out details of our students.
How many sessions will I need?
It depends on what you are trying to achieve, but it's challenging for anyone to make good progress with any topic in less than 5 hours total, and we don't arrange tuition placements for any less than that. We usually recommend a 2-hour session, and many students stick with that length.  Weekly or twice-weekly sessions are usual, but this is always open to discussion with the tutor, and depending on the time limit, we can always arrange sessions more or less frequently.  Part of the service our BMAT tutors provide is an initial consultation. The tutor will be able to discuss your aims with you and, based on their experience with the topics, will be able to give you an estimate of the time needed. They can also help you structure your study between sessions to ensure that you are making good progress.
How will BMAT Tutoring help me?
The Profs
BMAT tutors undertake to provide the best help and advice. You'll be working with an expert who has taught BMAT at an advanced level for many years. The tutoring will be tailored to your exact and unique needs and scheduled to suit any time frame or deadline you may have.  Your tutor will arrange an initial consultation to establish your goals and timing for the tutoring. After that point, you can use their recommendations and can book as many sessions as you need to achieve your desired objectives. We pride ourselves on our fantastic track record of helping students with BMAT and their high satisfaction levels.
How do I find the best BMAT Tutor using The Profs?
We find the best
BMAT tutor
for you! We only feature a small selection of
our tutors
on our website. If you see a
BMAT tutor
that interests you, you can submit a contact form to book them if they have available.  If your perfect fit isn't online, we'll find you the ideal BMAT tutor using our
expert matching process
. Our Client Liaison Managers will use your information to identify the best tutor from our 450 solid tutor base.
How does The Profs Online Tutors work?
The Profs
will expertly match you with a private tutor from our network of professional and supremely-qualified educators. Our tutors are incredibly experienced teachers, many of whom have taught at the university level and hold advanced degrees. Before joining our network, we interview all of our tutors and assess their teaching standards. Only the top 3% of tutors that apply make it through to work with
The Profs
. Our Client Liaison Managers will take your requirements and approach the best tutors with the relevant experience. We will provide a shortlist of tutors. We are proud that 90% of our students work with a specialist in their exact field of study. Most of our tutoring sessions take place online but can, in some cases, be face-to-face. The lessons will take place at times that suit your schedule and your tutor's. We'll call you after your first tutorial to check that everything is going well. In the unlikely event that you're unhappy with your match, please do let us know your feedback.