Call anytime: +44 208 004 7639
Online
Business Management Tutors
The Profs find expert tutors in any subject and for all levels of study. 98% of our students get their target grades.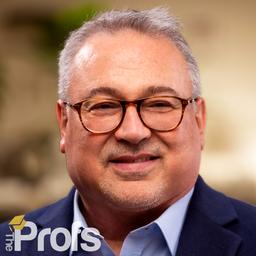 4757 Hours Taught
Marketing and Business tutor with more than 20 years'...
98% of our students get a
grade increase
We've helped over 13,000 students boost their grades by an average of 13% in their final examinations.
I want to increase my grades
Work with
the best tutors

in the world

40% of our tutors have PhDs, 90% are postgrads, 100% have over two years tutoring experience.

Find My Tutor
Award-Winning


Institution and Services
Best Tuition Business and Best Tuition Delivery to Private Clients of the Year 2023.
Best Customer Service of the Year 2022.
Contact Us
The
highest-rated

tutoring company on TrustPilot since 2016

9 out of 10 customers said they would recommend us to a friend (and they do!)
Find My Online Business Management Tutors
Please wait until you are redirected, submitting your enquiry can take up to 5 seconds!
Or fill in the form below and we will call you:
We do not facilitate cheating or academic misconduct in any way.
Please do not call or request anything unethical from our team.
Our Top Business Management Tutors
Background Checked
Online
Fast Response Time
Organisational Psychology researcher with over 8 years' tutoring experience
Dr Keely is a researcher and highly experienced tutor specialising in Organisational Psychology. She has a Bachelor's degree in Psychology, a Master's in Occupational Psychology, and a PGCert in Management of Learning and Teaching in Higher Education from Goldsmiths University, and a PhD in Organisational Psychology from King's College London. Dr Keely's research interests are varied and she can tutor a wide range of topics, including Organisational Recruitment, Selection and Assessment, Consumer Behaviour, and more. She is also an experienced university admissions tutor, having successfully supported many students with undergraduate and postgraduate applications to courses at top universities, including Oxbridge and Russell Group. Dr Keely is also the winner of multiple awards for her tutoring excellence, including Best Online Tutor and People's Choice for Best Tutor at the National Tutoring Awards 2022.
Attended:
Goldsmiths College (University of London)
King's College London (University of London)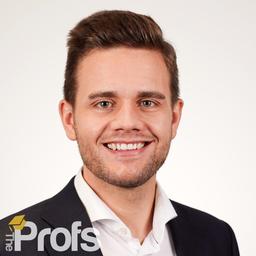 Background Checked
Online
Fast Response Time
Economics tutor with more than 10 years' tutoring experience and a Master's in International Political Economy from LSE
Cristoph has been tutoring for more than a decade. He has a Bachelor's degree in Economics and Organisational Sciences from Munich University and a Master's in International Political Economy from LSE. Cristoph has successfully supported students with applications to top universities at undergraduate and postgraduate-level as well as Economics-related subjects from A-level to Master's-level. He also has a wealth of experience working in the financial services industry, as well as founding and running consulting and technology companies, and can advise students on professional applications and career choices.
Attended:
London School of Economics and Political Science (University of London)
Background Checked
Face to Face or Online
Fast Response Time
Business School Course-Leader and Strategist With a Practitioner Background in Investment Banking. Winner of Tutor of The Year, With Over 1,300 Hours of Profs Teaching Experience So Far.
After gaining a First Class BSc in Banking & International Finance at City University of London Cass Business School, Dan took an M.Phil in Finance at the University of Cambridge (with Distinction). He was awarded a place on the PhD programme. However, instead he opted for a career in investment banking. He spent a considerable part of his career as a financial analyst at UBS, for a large part in the TMT sector, where he was top-rated analyst, and thereafter as a top-rated cross-industry analyst, covering special situations and corporate finance. He was an active member of the Education Committee within UBS research. I also spent 18 months in UBS' Valuation & Accounting Group, a team with considerable client education responsibilities. Prior to this, he was a corporate finance analyst in investment banking at UBS and Morgan Stanley. He began tutoring with The Profs in late 2016 and has successfully taught and tutored undergrads, postgrads and professionals with a wide range of abilities and requirements, across a range of finance and business-related subjects. In 2018, he was The Profs' Tutor of the Year, having been commended the previous year.
Attended:
City University
University of Cambridge
Background Checked
Online
Fast Response Time
Chartered Accountant and experienced ACA, ACCA and CIMA tutor with an MBA from the University of Manchester
Michael is a Chartered Accountant and experienced online tutor. He has an LLB from the University of Birmingham, an MBA from the University of Manchester, and is currently completing a PhD at the University of Granada. Michael specialises in supporting students with preparation for professional qualifications, including ACA, ACCA and CIMA, and university-level students in a range of fields, including Accounting, Finance, Business, and Management. He has helped many students improve their grades, learn strategies to perform well in exams, and produce top-quality assignments and dissertations.
Attended:
University of Birmingham
University of Manchester
We Can make the difference
Nima
I went from 43% in first year to receiving a masters offer at the LSE! Having almost failed my first year I decided to get tutoring from The Profs in my second year. Thanks to the brilliant quality of the tutors I managed to score a 1st in my second year and receive an offer for the LSE Masters in Management. A big thank you to The Profs.
We Cover All Subjects
We've Got Your Back. From Anthropology to Zoology, we have you covered.
More subjects
Frequently Asked Questions
Ace your degree with a private business management tutor who is at the top of their field.
Business Management studies are a great way into the business world. As well as being an exciting time for business students, it is also a very demanding period of their life. At The Profs, we aim to guide and support these students with expert personal help and mentoring in all areas of their studies.
The Profs deliver private tuition to students at different levels studying various disciplines of business management. Our business management tutors, consisting of distinguished academics from the UK's top universities, have expertise and years of experience in helping business students understand difficult concepts in business, economics, accounting, psychology, law, human resource management, sociology and marketing.
Feeling comfortable and confident with these various concepts and specialist fields is often the key factor in succeeding your studies and achieving high marks in your exams. All our tutoring sessions are tailor made and based on students' needs and aims. Our business management tutors provide extensive support in different ways. They will work with you to work out solutions to problems and past exam papers, and they can review worksheets and assignments to plan and implement your business research projects.
Business management tutoring will support you every step of the way and will encourage and motivate you. Whether you are studying for your degree in Business Management, Strategic Management, Marketing etc. our business management tuition will give you the skills needed to help you succeed. You may wish to focus on a specific subject you are struggling with, such as theoretical business concepts, human resources, accounting, reporting, sociology, digital marketing, consumer behaviour, organisational management, etc. We can provide you with a top business management tutor specialised in the subject you need help with.
Our business management tutors can also assist you with maths, or help with your business research project and report. High quality tuition in maths for finance, accounting and related economics, which are considered as an inseparable part of business management studies, can be delivered in tutorials.
Our main base is in London, but we also provide live tuition sessions in other UK cities such as Birmingham, Leeds, Manchester, Coventry, Oxford, Nottingham, Cambridge, Bristol, Exeter, Leicester, Reading, Sheffield, Liverpool, Newcastle, Southampton, Derby, Cardiff, Brighton, Peterborough and Portsmouth. We can either get you a tutor near you or provide you with online tutoring sessions with the help of our state-of-the-art digital teaching tools.
Popular Business Management Help Requests
Bargaining and Negotiation Tuition
Corporate Social Responsibility Lessons
Business Environment Tutoring
Foreign Language Tutors
Entrepreneurial Family Firms Tutoring
Digital Marketing Tuition
Consumer Behaviour Tuition
Leadership in Organisations Tutoring
Supply Chain Management Tutors
Competitive Strategy and Game Theory Tuition
Organisational Management Tutors
Organisational Behaviour Tuition
Strategic Management Tutors
Innovation Tuition
Branding Tutors
Entrepreneurship Tutoring
The UK's highest rated tuition company since 2016 on Trustpilot