Call anytime: +44 208 004 7639
Business Studies Tutors
Looking for expert Business Studies Tuition?
Welcome to The Profs
---
We provide face-to-face Business Studies tuition in London and online Business Studies tutors worldwide.
Our Business Studies tutors are hand-picked from the best universities and rigorously interviewed.
They work with students and professionals at all levels – from beginner to advanced – from all over the world.
Contact us for a free initial consultation and we will find you an expert Business Studies tutor tailored to your exact needs.
We have a Not Happy? No Charge policy on your first tutorial.
Business Studies tutoring rates start from £55 per hour with a one-off matching fee of £50 – our pricing is transparent with no hidden costs.
* We do not facilitate cheating or academic misconduct in any way. Please do not call or request anything unethical from our team. *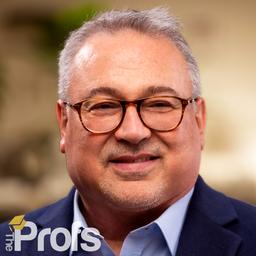 Our Top Business Studies Tutors
Mark
Over 20 Years Teaching Experience, Ex-Senior Lecturer at Australian University. Member of The Chartered Institute of Marketing, UK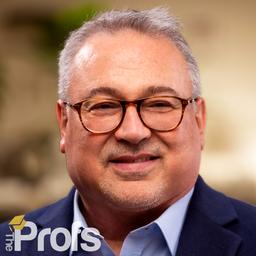 ( 3,224 Hours )
Background Check
Face to Face or Online
About Mark
Attended:
Swinburne University of Technology, Melbourne Australia
Academy of Design Australia
RMIT University Melbourne Australia
Undergraduate and postgraduate university instructor for 20 years, the last 6 as Programme Leader/Senior lecturer for a variety of business and creative design subjects. I enjoy mentoring in individual, team or group capacity and I especially enjoy teaching those committed to learning pathways.
Christoph
10 Years Economics and Management Tutoring Experience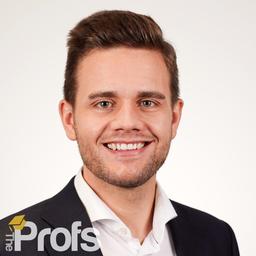 ( 1,606 Hours )
Online
About Christoph
Attended:
London School of Economics and Political Science (University of London)
I have been supporting Bachelor, Master and PhD students in the fields of Economics and Management for over 10 years. I have also successfully advised students on academic and professional applications and career choices.
I have been working in financial services (asset management, banking and fintechs) for 9 years as well as founding and running consulting and technology companies. I graduated from LSE with an MSc in International Political Economy.
Simon
Ex-CEO of London Stock Exchange Broking Firm, Ex-Global Head at Commerzbank and Professor at Cass Business School, Teaches All Higher Education Levels.
( 856 Hours )
Background Check
Face to Face
About Simon
Attended:
Frankfurt School of Finance & Management
IE Business School
Cass Business School
I used to be the CEO of a London Stock Exchange Broking Firm, as well as the Global Head at Commerzbank. Prior to this I also worked for the Lehman Brothers. On top of this I have received various teaching awards for my teaching in Finance.
I teach MBAs, Masters in Finance and Postgraduates in Corporate Finance, Accounting, Mergers & Acquisitions and Private Equity. I also provide dissertation support and job-interview support.
Testimonial
I used the Profs twice during my masters degree; once for help with an Accounting and Finance module and another time for help with my Economics module. I saw two tutors, both of whom knew their subjects thoroughly such that no time was wasted during each lesson. I ended up with a distinction in both modules and really can't thank the Profs enough for their service.