Call anytime: +44 208 004 7639
Online
Chemistry Tutors
The Profs find expert tutors in any subject and for all levels of study. 98% of our students get their target grades.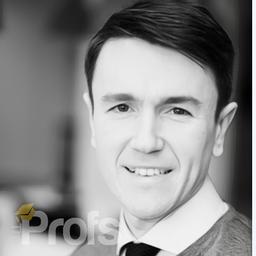 245 Hours Taught
Experienced Biology, Chemistry and NSAA tutor with a Ph...
98% of our students get a
grade increase
We've helped over 13,000 students boost their grades by an average of 13% in their final examinations.
I want to increase my grades
Work with
the best tutors

in the world

40% of our tutors have PhDs, 90% are postgrads, 100% have over two years tutoring experience.

Find My Tutor
Award-Winning


Institution and Services
Best Tuition Business and Best Tuition Delivery to Private Clients of the Year 2023.
Best Customer Service of the Year 2022.
Contact Us
The
highest-rated

tutoring company on TrustPilot since 2016

9 out of 10 customers said they would recommend us to a friend (and they do!)
Find My Online Chemistry Tutors
Please wait until you are redirected, submitting your enquiry can take up to 5 seconds!
Or fill in the form below and we will call you:
We do not facilitate cheating or academic misconduct in any way.
Please do not call or request anything unethical from our team.
We Can make the difference
Nima
I went from 43% in first year to receiving a masters offer at the LSE! Having almost failed my first year I decided to get tutoring from The Profs in my second year. Thanks to the brilliant quality of the tutors I managed to score a 1st in my second year and receive an offer for the LSE Masters in Management. A big thank you to The Profs.
We Cover All Subjects
We've Got Your Back. From Anthropology to Zoology, we have you covered.
More subjects
Frequently Asked Questions
Online tuition allows students to receive expert subject-specific tutoring from the comfort of their home, no matter where in the world that might be. Tutoring services extend beyond traditional in-person sessions. In today's digital age, students have the option to engage with online chemistry tutors, providing them with the flexibility to access support from anywhere with an internet connection.
Absolutely! We'll call you after your first tutorial with chemistry tutors to check that everything is going well. After that, you can reach us at any time by email, or by telephone from 09:00-18:00 Monday – Friday, and we will be happy to help.
In short, convenience and flexibility. The future of tuition is online, and The Profs are pioneers in this field. See our Online Tutoring Page for more information. Chemistry tutors, with their expertise in the subject, play a crucial role in helping students navigate the complexities of chemistry. These dedicated individuals provide tailored assistance to students, addressing their unique learning needs. Whether students are struggling with organic chemistry, physical chemistry, or inorganic chemistry, tutors offer individualized solutions to enhance comprehension.
Sadly, we are not able to maintain a team in the office over the weekend for chemistry tutoring, but if you fill in our Contact Form or send us an email over the weekend, we will pick it up first thing on Monday morning. Profs office hours are 09:00-18:00 every weekday.
If you are ever dissatisfied with your chemistry tutor or any aspect of our service, then please do let us know; it is very important to take feedback from our clients so that we and our tutors can improve. Usually, issues with a placement can be resolved in discussion between The Profs and the tutor, and the placement can then continue on the right track. Clear and open communication is the most important thing. Where the problems are really insurmountable, we will be happy to arrange an alternative tutor as quickly as we can.
Unfortunately, we don't offer trial sessions for chemistry homework help, but you will have a chance to speak to your tutor before your first session, usually for around half an hour, to discuss your requirements in more detail and to help them prepare properly for your time together. We also have a student satisfaction policy for the first session, which you can read more about in our Terms and Conditions.
It really depends on what you are trying to achieve, but it's very difficult for anyone to make good progress with any topic in less than 5 hours, total, and we don't arrange tuition placements for any less than that. We usually recommend a 2-hour session to begin with, and many students stick with that length. Furthermore, tutors are instrumental in test preparation, be it for standardized exams like the SAT or ACT, or regular school and college assessments. Tutors equip students with the knowledge and skills necessary to excel in these evaluations, alleviating test-related anxiety.
The majority of tuition arranged through The Profs takes place online, meaning that students from all over the world can access the best tutors in the UK (and elsewhere). The timing of sessions is always different and depends on your own availability and the tutor's schedule. Let us know any preferences or restrictions on your time, and we will do our best to accommodate.
Definitely not. Our tutors can only provide support that is compatible with universities' ethical guidelines and the Tutors' Association Code of Ethics. We understand how hard it can be, but we don't believe that anyone benefits from plagiarism. Things a tutor can do: make detailed suggestions for improvements to coursework essays; explain how to run statistical tests on practice data sets, and how to choose which tests to run. Things they can't do: write material for essays or tell students what to write; edit or correct written work themselves; run statistical tests or interpret the results. See The Profs' Terms and Conditions for more information on our plagiarism policies.
Matching you with the right tutor can't be rushed, but we won't be wasting any time either. It usually takes around 1-2 working days, so do get in touch as soon as you can to give yourself the best chance of success. While chemistry tutors specialize in their subject, it's important to note that tutoring services extend to various other fields, including math, biology, and physics. This versatility ensures that students have access to experts in a wide range of subjects, enhancing their overall academic experience.
Your designated Client Success Manager will help you select the best tutor(s) for your needs. We interview all our tutors individually, and take feedback from every student they work with, so we're in a great position to recommend the right tutor for you. Once we have all taken your requirements, tutors with relevant experience will let us know how they can help you, and we'll help select the best one or two to introduce to you. Ultimately, however, the choice will be yours, so do ask our team for any information you need.
90% of our students work with a specialist in their field. For original topics, like dissertations (especially at Master's and PhD level), it's nearly impossible to find a tutor whose research is in the same area; if it were, it wouldn't be original! What they can do, however, is advise on the best methods, the approach, and the requirements of research at this level, and guide you towards the right results.
Yes! We work with only the most qualified and experienced tutors in the business. Many of our tutors have been lecturing at university level for decades, and almost all of them hold at least a Master's degree. We personally interview every tutor before they join our network, as part of which they are required to deliver a mock tutorial, so that we can attest to their skills. Only the best make it through to The Profs! The primary goal of chemistry tutors is to facilitate a profound understanding of the subject matter. Memorization of facts is not their focus; instead, they employ various teaching methods and strategies to help students comprehend the underlying principles of chemistry.
You can read our Privacy Policy here. All our client profiles are anonymous, to everyone except the office team, until we match a student with a tutor, when details will be shared with them alone. The Profs are registered Data Controllers with the Information Commissioner's Office, and comply with all governmental requirements and recommendations on data protection.
No. We undertake to provide the best help and advice that we can, by putting you in touch with the right tutor. We can never guarantee the outcome of the work; however, at the end of the day, a student's success is down to them, to their hard work and ability, and we can only provide support towards achieving that success. Chemistry tutors are not limited to just explaining concepts. They also assist students with their chemistry assignments and homework, ensuring that students can effectively apply what they have learned in class. This additional support is invaluable in reinforcing understanding and building confidence.
Yes. We are extremely proud of our online reviews, available on TrustPilot and on Facebook. We also store the feedback on all our tutors' work, so we can make sure that we are confident when we put them forward. Unfortunately, we cannot give out details of our students.
Yes (but drop us a message to check)! We work with nearly 400 tutors in London, across the UK, and around the world, covering everything from chemistry to Zoology. We are proud of our excellent contacts in the world of Academia, and if we don't have the right person yet, we'll be happy to go out and find them for you!
We love to hear of success stories! Please contact the office, and we'll send you a link to leave a review, that will help your tutor get more work through us in the future.
Absolutely. Stripe, our payment provider, has the same security systems as your bank. We are a registered UK company; company number: 09229952.
Any amendment to or withdrawal of an invoice for a tutor's time is at their discretion, so any query or dispute should be raised with them directly. If you believe that The Profs has failed to provide a good service, then please do let us know, and we will do our best to address your concerns.
Don't worry, this is quite common, and usually occurs due to a problem with the designated card, or a lack of funds in the associated account. All you need to do is log into your account on our system and make payment manually, either via your default payment method or an alternative. If you encounter any problems, feel free to email us at [email protected], or call 0203 905 5272.
Payments are automatically processed two days after the tutor's invoice is raised, via the default payment method on your account.
If you believe that any of the charges included in your invoice are incorrect, then you should raise this directly with your tutor. If you have any questions in relation to The Profs' fees, then you can email us at [email protected], or call 0203 905 5272.
If your deadline is urgent, we charge £100 to push your needs to the top of the pile and focus on finding you the right tutor, ideally within 24 hours.
This is a one-off fee of £50 for new clients, for the first match with a tutor, and is intended to cover The Profs' administrative costs. It is only payable when you have been put in touch with a tutor with whom you are happy to work, and is refundable in the event that you are not happy with your tutor and we are unable to find a suitable replacement. More information is available in our Terms and Conditions. The Priority Placement fee, for finding tutors at very short notice, is £100.
We will ask for a deposit of £20 when you first contact us, to make sure you're serious about finding a tutor! We receive a huge amount of demand, and we just can't handle speculative enquiries. Once you've been matched with your tutor, this deposit will count towards your Registration Fee. More information is available in our Terms and Conditions.
The tutors we work with set their own rates, but we have set out a price guide based on typical rates, which you can see on our Pricing Page. The rate will depend largely on the level of the support required, but also on the experience and qualifications of the selected tutor. All rates are listed per hour, and we will always quote an exact hourly rate to be agreed before your tuition begins.
Unfortunately, the tutors we work with will not accept payment in cash. Payment will need to be processed electronically via our payment provider, Stripe.
We can usually arrange a discount for bulk packages, where payment for a certain number of hours is made in advance. Typically, we can arrange a discount of 5% for an advanced payment of 10 hours, or 10% for 20 hours. Please feel free to give us a call if Please feel free to give us a call if you would like to discuss your options.
Payment for tuition is usually via bank card. After the first payment, the card details are saved by our payment provider, Stripe, and further payments are taken automatically. Don't worry, though; you're still in full control, and you can contact your tutor to discuss a refund if you think that the invoice is incorrect. Our invoices are sent as soon as the tutor has logged the session, and you have 48 hours to contact the tutor prior to payment being taken.
Popular Chemistry Help Requests
Organic Chemistry Tutors
Physical Chemistry Tutoring
Electrochemistry Tutoring
X-Ray Diffraction Tuition
Chemistry and Safety Tutors
Organic Reactions Tutoring
Medicinal Chemistry Tutors
Supramolecular Tutor
Online Chem Tutors
IB Chemistry Tutoring
A Level Chemistry Tutor
The UK's highest rated tuition company since 2016 on Trustpilot