Call anytime: +44 208 004 7639
Online
CIMA Tutors
The Profs find expert tutors in any subject and for all levels of study. 98% of our students get their target grades.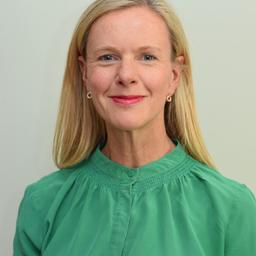 103 Hours Taught
Qualified Chartered Accountant and experienced Accounti...
98% of our students get a
grade increase
We've helped over 13,000 students boost their grades by an average of 13% in their final examinations.
I want to increase my grades
Work with
the best tutors

in the world

40% of our tutors have PhDs, 90% are postgrads, 100% have over two years tutoring experience.

Find My Tutor
Award-Winning


Institution and Services
Best Tuition Business and Best Tuition Delivery to Private Clients of the Year 2023.
Best Customer Service of the Year 2022.
Contact Us
The
highest-rated

tutoring company on TrustPilot since 2016

9 out of 10 customers said they would recommend us to a friend (and they do!)
Find My Online CIMA Tutors
Please wait until you are redirected, submitting your enquiry can take up to 5 seconds!
Or fill in the form below and we will call you:
We do not facilitate cheating or academic misconduct in any way.
Please do not call or request anything unethical from our team.
Our Top CIMA Tutors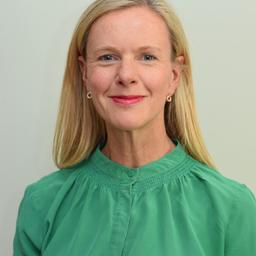 Background Checked
Face to Face or Online
Fast Response Time
Qualified Chartered Accountant and experienced Accounting and Financial Reporting tutor
Claire is a qualified Chartered Accountant and highly experienced Accounting and Financial Reporting tutor. She has 25 years of exam teaching experience with professional bodies including the ICAEW, ACA, ACCA and CIMA, and has also marked professional exams for the ACA and ACCA. Claire delivers the latest technical updates in IFRS and UK GAAP for BPP, CIMA, ACCA, ICAEW and a number of other training organisers, so she is always up-to-date with the industry and able to provide the best quality information and tutoring to her students. Over her career, she has successfully coached thousands of students through their exams, with many earning prizes for the quality of their papers. Claire has also delivered guest slots in Financial Accounting and Reporting at CASS Business School on various undergraduate programmes.
Attended:
University of Warwick
We Can make the difference
Nima
I went from 43% in first year to receiving a masters offer at the LSE! Having almost failed my first year I decided to get tutoring from The Profs in my second year. Thanks to the brilliant quality of the tutors I managed to score a 1st in my second year and receive an offer for the LSE Masters in Management. A big thank you to The Profs.
We Cover All Subjects
We've Got Your Back. From Anthropology to Zoology, we have you covered.
More subjects
Frequently Asked Questions
Absolutely! We'll call you after your first tutorial with our CIMA tutors to check that everything is going well. After that, you can reach us at any time by email, or by telephone from 09:00-18:00 Monday – Friday, and we will be happy to help.
Sadly, we are not able to maintain a team in the office over the weekend for CIMA tutoring, but if you fill in our Contact Form or send us an email over the weekend, we will pick it up first thing on Monday morning. Profs office hours are 09:00-18:00 every weekday.
Definitely not. Our tutors can only provide support that is compatible with universities' ethical guidelines and the Tutors' Association Code of Ethics. We understand how hard it can be, but we don't believe that anyone benefits from plagiarism. Things a tutor can do: make detailed suggestions for improvements to coursework essays; explain how to run statistical tests on practice data sets, and how to choose which tests to run. Things they can't do: write material for essays or tell students what to write; edit or correct written work themselves; run statistical tests or interpret the results. See The Profs' Terms and Conditions for more information on our plagiarism policies.
Matching you with the right tutor can't be rushed, but we won't be wasting any time either. It usually takes around 1-2 working days, so do get in touch as soon as you can to give yourself the best chance of success.
Your designated Client Success Manager will help you select the best tutor(s) for your needs. We interview all our tutors individually, and take feedback from every student they work with, so we're in a great position to recommend the right tutor for you. Once we have all taken your requirements, tutors with relevant experience will let us know how they can help you, and we'll help select the best one or two to introduce to you. Ultimately, however, the choice will be yours, so do ask our team for any information you need.
90% of our students work with a specialist in their field. For original topics, like dissertations (especially at Master's and PhD level), it's nearly impossible to find a tutor whose research is in the same area; if it were, it wouldn't be original! What they can do, however, is advise on the best methods, the approach, and the requirements of research at this level. Whether through online or blended learning, CIMA tutors contribute significantly to the success of their students. As CIMA continues to build its reputation in the field of accounting, the role of certified CIMA tutors remains crucial in equipping individuals with the knowledge and skills needed to excel in the accounting and management professions.
If you are ever dissatisfied with your CIMA tutor or any aspect of our service, then please do let us know; it is very important to take feedback from our clients so that we and our tutors can improve. Usually, issues with a placement can be resolved in discussion between The Profs and the tutor, and the placement can then continue on the right track. Clear and open communication is the most important thing. Where the problems are really insurmountable, we will be happy to arrange an alternative tutor as quickly as we can.
Unfortunately, we don't offer trial sessions for CIMA exam prep, but you will have a chance to speak to your tutor before your first session, usually for around half an hour, to discuss your requirements in more detail and to help them prepare properly for your time together. We also have a student satisfaction policy for the first session, which you can read more about in our Terms and Conditions. CIMA tutors offer individualized guidance, ensuring that students receive the specific support they need. They understand that each student's learning journey is unique and tailor their teaching methods accordingly.
In short, convenience and flexibility. The future of tuition is online, and The Profs are pioneers in this field. See our Online Tutoring Page for more information. The digital age has revolutionized education, and CIMA is no exception. Online CIMA tutors provide the convenience of remote learning, making it accessible to a global audience. This flexibility allows students to access high-quality CIMA lessons from anywhere, breaking geographical barriers.
Online tuition allows students to receive expert subject-specific tutoring from the comfort of their home, no matter where in the world that might be. Sessions are conducted via video call and use online whiteboard software Bitpaper for demonstrations and working. CIMA courses have evolved to include blended learning approaches, combining online and classroom experiences. Tutors facilitate these courses, making use of technology and traditional teaching methods to create well-rounded learning environments. The Profs is a world-leading online tuition company. We train our tutors to teach online, so our students get the very best learning experience. Our tutor network uses purpose-built teaching tools with in-built recording software to provide truly advanced home-learning.
You can read our Privacy Policy here. All our client profiles are anonymous, to everyone except the office team, until we match a student with a tutor, when details will be shared with them alone. The Profs are registered Data Controllers with the Information Commissioner's Office, and comply with all governmental requirements and recommendations on data protection.
No. We undertake to provide the best help and advice that we can, by putting you in touch with the right tutor. We can never guarantee the outcome of the work; however, at the end of the day, a student's success is down to them, to their hard work and ability, and we can only provide support towards achieving that success. CIMA attracts a diverse group of learners, including adults seeking career changes or professional development. CIMA tutors understand the unique needs of adult learners and create supportive environments conducive to their success.
Yes. We are extremely proud of our online reviews, available on TrustPilot and on Facebook. We also store the feedback on all our tutors' work, so we can make sure that we are confident when we put them forward. Unfortunately, we cannot give out details of our students.
It really depends on what you are trying to achieve, but it's very difficult for anyone to make good progress with any topic in less than 5 hours, total, and we don't arrange tuition placements for any less than that. We usually recommend a 2-hour session to begin with, and many students stick with that length. Weekly or twice-weekly sessions are usual, but this is always open to discussion with the tutor, and depending on the time-limit we can always arrange sessions more or less frequently than that. Certified CIMA tutors often have access to a wealth of resources, such as textbooks, study materials, and practice tools, enriching the learning experience for their students. The tutor will be able to discuss your aims with you, and based on their experience with the topics, will be able to give you an estimate of the time needed. They can also help you to structure your study, in between sessions, to ensure that you are making good progress.
The majority of tuition arranged through The Profs takes place online, meaning that students from all over the world can access the best tutors in the UK (and elsewhere). CIMA tutors and students often engage on social media platforms like Facebook and Instagram, creating online communities where members can share experiences and insights. The timing of sessions is always different and depends on your own availability and the tutor's schedule. Let us know any preferences or restrictions on your time, and we will do our best to accommodate.
Popular CIMA Help Requests
Fundamentals of Financial Accounting
Fundamentals of Ethics, Corporate Governance and Business Law
Organisational Management
Management Accounting Tutor
Financial Reporting and Taxation Tutoring
CIMA Past Papers Tuition
CIMA Training
Project and Relationship Management Tutoring
Strategic Management Tutor
Risk Management Tuition
Financial Strategy Tutors
Operational Level Tuition Help
Finance Tutors
Accounting Tutors
Strategic Level Tutors
Strategic Level Tutors
The UK's highest rated tuition company since 2016 on Trustpilot