Call anytime: +44 208 004 7639
Online
Civil Engineering Tutors
The Profs find expert tutors in any subject and for all levels of study. 98% of our students get their target grades.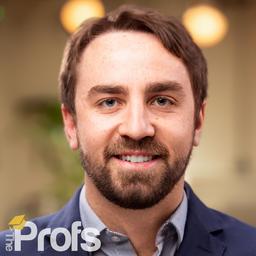 1758 Hours Taught
Qualified Pilot and Cambridge University graduate speci...
98% of our students get a
grade increase
We've helped over 13,000 students boost their grades by an average of 13% in their final examinations.
I want to increase my grades
Work with
the best tutors

in the world

40% of our tutors have PhDs, 90% are postgrads, 100% have over two years tutoring experience.

Find My Tutor
Award-Winning


Institution and Services
Best Tuition Business and Best Tuition Delivery to Private Clients of the Year 2023.
Best Customer Service of the Year 2022.
Contact Us
The
highest-rated

tutoring company on TrustPilot since 2016

9 out of 10 customers said they would recommend us to a friend (and they do!)
Find My Online Civil Engineering Tutors
Please wait until you are redirected, submitting your enquiry can take up to 5 seconds!
Or fill in the form below and we will call you:
We do not facilitate cheating or academic misconduct in any way.
Please do not call or request anything unethical from our team.
Our Top Civil Engineering Tutors
We Can make the difference
Nima
I went from 43% in first year to receiving a masters offer at the LSE! Having almost failed my first year I decided to get tutoring from The Profs in my second year. Thanks to the brilliant quality of the tutors I managed to score a 1st in my second year and receive an offer for the LSE Masters in Management. A big thank you to The Profs.
We Cover All Subjects
We've Got Your Back. From Anthropology to Zoology, we have you covered.
More subjects
Frequently Asked Questions
Our team of experienced civil engineering tutors can assist you with a wide range of topics and subjects, including mathematics, mechanics, and analysing structures. Whether you're struggling with thermodynamics, soil mechanics, or environmental sustainability, our tutors can provide the help you need.
Yes, we offer online civil engineering tutoring sessions. Our top-notch tutors are available to provide expert instruction and guidance, no matter where you are located.
Our civil engineering tutors have the expertise to assist you with your design projects. They can provide guidance, review your work, and help you prepare for oral presentations.
Absolutely! If you're struggling with a specific subject, such as structural engineering or geotechnical engineering, we can provide you with a top civil engineering tutor who specialises in that area.
Our civil engineering tutors are dedicated to helping you succeed in your studies. They will work with you to develop solutions to problems, review past exam papers, and provide support with worksheets and assignments. Our tutors are there to support you every step of the way and to keep you motivated.
Unfortunately, we do not offer trial sessions. However, before your first session, you will have the opportunity to speak with your tutor for around half an hour to discuss your requirements and ensure they are prepared to meet your needs.
Online tuition offers convenience and flexibility. With our online tutoring platform, you can receive expert instruction from the comfort of your own home, no matter where you are in the world.
Online tuition allows you to receive subject-specific tutoring through video calls and online whiteboard software. Sessions can even be recorded for future reference. Our tutors are trained to teach online and use purpose-built teaching tools to provide an advanced home-learning experience.
Your designated Client Success Manager will help select the best tutor for your needs. We interview all our tutors individually and take feedback from every student they work with, ensuring we recommend the right tutor for you.
Yes! We work with only the most qualified and experienced tutors in the business. Many of our tutors have been lecturing at university level for decades, and almost all of them hold at least a Master's degree.
The number of sessions you will need depends on your goals and the topic you are studying. However, it is generally recommended to have at least 5 hours of tuition to make good progress. Your tutor will be able to discuss your aims and provide an estimate of the time needed.
The majority of our tuition is conducted online, allowing students from all over the world to access the best tutors. The timing of sessions is flexible and depends on your availability and the tutor's schedule.
No, our tutors can only provide support that is compatible with ethical guidelines and the Tutors' Association Code of Ethics. They can offer suggestions for improvement, explain concepts, and guide you in your studies, but they cannot complete the work for you.
Matching you with the right tutor takes time, but we aim to do it as quickly as possible. It usually takes around 1-2 working days, so it's best to get in touch as soon as possible.
At The Profs, we take your privacy seriously. All client profiles are anonymous until we match you with a tutor. We are registered Data Controllers and comply with all governmental requirements and recommendations on data protection.
Popular Civil Engineering Help Requests
Structural Testing
Transportation Engineering
Environmental Engineering
Transportation Engineering
Soil Mechanics Help
Water and Waste Management
Surveying and Field Trips Help
Hydraulics Tuition
Designing Concrete Structures
The UK's highest rated tuition company since 2016 on Trustpilot