Call anytime: +44 208 004 7639
Computer Science Tutors
Looking for expert Computer Science Tuition?
Welcome to The Profs
---
We provide face-to-face Computer Science tuition in London and online Computer Science tutors worldwide.
Our Computer Science tutors are hand-picked from the best universities and rigorously interviewed.
They work with students and professionals at all levels – from beginner to advanced – from all over the world.
Contact us for a free initial consultation and we will find you an expert Computer Science tutor tailored to your exact needs.
We have a Not Happy? No Charge policy on your first tutorial.
Our tutoring rates can be found on our pricing page. Our pricing is transparent with no hidden costs.
* We do not facilitate cheating or academic misconduct in any way. Please do not call or request anything unethical from our team. *
Our Top Computer Science Tutors
Veronica
PhD Researcher at the University of London. Specialist in Computer Science and Data Analysis.
( 322 Hours )
Background Check
Face to Face
About Veronica
Attended:
Institute of Education (University of London)
University of Bath
PhD Student. Researcher. Computer Scientist. Data Analyst. Educational Data Mining. Data Science. Education Technology. Brain Science. Cognitive Neuroscience. Critical Thinking. Big Data. Open Source. Interaction Design. Responsible Research. Ethical Data Manipulation.
PhD Learning Analytics @ UCL Institute of Education
Masters Learning Technology @ UCL Institute of Education & Birkbeck
Computer Science @ University of Bath
Worked as a Product Manager @ Pearson Plc
Worked as a Software Developer @ Prospectsoft
EdTech Consultant @ UNESCO
Sean
Experienced Data Scientist and Tutor, MSc Machine Learning (UCL), Part III Mathematics (Cambridge)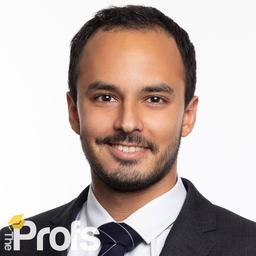 ( 198 Hours )
Background Check
Face to Face or Online
About Sean
Attended:
University College London (University of London)
Imperial College of Science, Technology and Medicine
University of Cambridge
I am a data scientist advising clients on how to make their data come to life using the latest data science and machine learning tools in Python and R.
I provide tutoring services in mathematics, statistics and programming, as well as in standardised testing (GMAT/GRE/AP courses).
I can also help with gaining admission into selective maths- or coding-heavy courses.
Shahidul
Software Engineer at Google with 10 years tutoring experience teaching Maths, Computer Science and Programming.
( 120 Hours )
Online
About Shahidul
Attended:
Queen Mary, University of London (University of London)
I am a Software Engineer at Google and a Computer Engineering Graduate from Queen Mary University of London. I have been teaching Maths, ICT/Computer Science, Data Analytics, Artificial Intelligence, Machine Learning and Programming modules to GCSE, A-Level and University students for more than 11 years.
My main focus is to make sure students achieve higher grades but also make them ready for the real world applications. I teach a wide range of programming languages such as Python, Java, PHP, HTML, CSS, JavaScript, jQuery, Node.JS, MongoDB, reactjs, vueJs, C#, VB, Angular, Node, MySQL, MSSQL, PostgreSQL etc.
I've been helping GCSE and A-Level students as well as students from top universities such as Oxford, Imperial College, Queen Mary, Greenwich, UCL, King's college, Birkbeck, Waterloo etc. I can help you with exam preparaion as well as assistance with assignments, projects etc. As well as teaching students in UK, I have students from many other countries such as Malaysia, Russia, UAE, Switzerland, USA, Canada etc
A few of my previous professional roles are:
1. Lead Application Developer - EB Trade
2. Software Engineer - Imperial College London
3. Web Application Developer - London School of Hygiene and Tropical Medicine (LSHTM)
4. Software Developer - Queen Mary University of London (QMUL)
Reviews
Our Computer Science Tutors Make a Difference
Personable & Reassuring Service
The Profs provide such a great service. From start to finish I felt like they really wanted me to succeed and made sure I was comfortable with my tutor and ready for my exams. I could contact them with any concern and they were happy to tailor to my needs. Oh and I passed!!
Truly Fantastic
What a truly fantastic company! Very friendly to deal with and well organised. I had 2 different tutors, both of whom I would highly recommend, who helped me to achieve me a grade I never thought I could.
The Profs are a great company with a…
The Profs are a great company with a great Team of tutors. From the initial contact to working with the Tutor , everyone that I worked with was helpful , practical & worked to get the best solution for me !!
Very happy with The Profs
Very happy with The Profs, from my initial query to achieving my final grades, it has been all good, all the team were very helpful, thorough, kind and friendly, the tutors were great. I would highly recommend this company
Computer Science (IB HL)
My son needs help in his Computer Science for IB and The Profs found Muhammad for us who is proving very supportive. As a tutor, he allows my son to take the time he needs to reach understanding, he breaks down theory, concepts and problems into simpler steps and his sense of humour makes the lessons enjoyable. He is punctual and communicates by email as necessary in between lessons if there is a question that my son needs 'unblocking' in order to study. My son's CS grades are improving.
Testimonial
I had a session with Victoria, who was wonderful. She was patient, clear and encouraging, she also demonstrated a strong knowledge base of research methods when helping me with my dissertation. To begin with I was a bit unsure about the whole thing, but having gone through with it I would encourage anyone who needs some help/guidance to go for this service, they are approachable and all around friendly and helpful.
How Expert Computer Science Tutoring Can Help You