Call anytime: +44 208 004 7639
Cryptocurrency Tutors
Looking for expert Cryptocurrency Tuition?
Welcome to The Profs
---
We provide face-to-face Cryptocurrency tuition in London and online Cryptocurrency tutors worldwide.
Our Cryptocurrency tutors are hand-picked from the best universities and rigorously interviewed.
They work with students and professionals at all levels – from beginner to advanced – from all over the world.
Contact us for a free initial consultation and we will find you an expert Cryptocurrency tutor tailored to your exact needs.
We have a Not Happy? No Charge policy on your first tutorial.
Our tutoring rates can be found on our pricing page. Our pricing is transparent with no hidden costs.
* We do not facilitate cheating or academic misconduct in any way. Please do not call or request anything unethical from our team. *
Our Top Cryptocurrency Tutors
Veronica
PhD Researcher at the University of London. Specialist in Computer Science and Data Analysis.
( 322 Hours )
Background Check
Face to Face
About Veronica
Attended:
Institute of Education (University of London)
University of Bath
PhD Student. Researcher. Computer Scientist. Data Analyst. Educational Data Mining. Data Science. Education Technology. Brain Science. Cognitive Neuroscience. Critical Thinking. Big Data. Open Source. Interaction Design. Responsible Research. Ethical Data Manipulation.
PhD Learning Analytics @ UCL Institute of Education
Masters Learning Technology @ UCL Institute of Education & Birkbeck
Computer Science @ University of Bath
Worked as a Product Manager @ Pearson Plc
Worked as a Software Developer @ Prospectsoft
EdTech Consultant @ UNESCO
Sean
Experienced Data Scientist and Tutor, MSc Machine Learning (UCL), Part III Mathematics (Cambridge)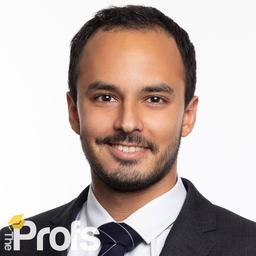 ( 198 Hours )
Background Check
Face to Face or Online
About Sean
Attended:
University College London (University of London)
Imperial College of Science, Technology and Medicine
University of Cambridge
I am a data scientist advising clients on how to make their data come to life using the latest data science and machine learning tools in Python and R.
I provide tutoring services in mathematics, statistics and programming, as well as in standardised testing (GMAT/GRE/AP courses).
I can also help with gaining admission into selective maths- or coding-heavy courses.
Shahidul
Software Engineer at Google with 10 years tutoring experience teaching Maths, Computer Science and Programming.
( 120 Hours )
Online
About Shahidul
Attended:
Queen Mary, University of London (University of London)
I am a Software Engineer at Google and a Computer Engineering Graduate from Queen Mary University of London. I have been teaching Maths, ICT/Computer Science, Data Analytics, Artificial Intelligence, Machine Learning and Programming modules to GCSE, A-Level and University students for more than 11 years.
My main focus is to make sure students achieve higher grades but also make them ready for the real world applications. I teach a wide range of programming languages such as Python, Java, PHP, HTML, CSS, JavaScript, jQuery, Node.JS, MongoDB, reactjs, vueJs, C#, VB, Angular, Node, MySQL, MSSQL, PostgreSQL etc.
I've been helping GCSE and A-Level students as well as students from top universities such as Oxford, Imperial College, Queen Mary, Greenwich, UCL, King's college, Birkbeck, Waterloo etc. I can help you with exam preparaion as well as assistance with assignments, projects etc. As well as teaching students in UK, I have students from many other countries such as Malaysia, Russia, UAE, Switzerland, USA, Canada etc
A few of my previous professional roles are:
1. Lead Application Developer - EB Trade
2. Software Engineer - Imperial College London
3. Web Application Developer - London School of Hygiene and Tropical Medicine (LSHTM)
4. Software Developer - Queen Mary University of London (QMUL)
Reviews
Our Computer Science Tutors Make a Difference
Personable & Reassuring Service
The Profs provide such a great service. From start to finish I felt like they really wanted me to succeed and made sure I was comfortable with my tutor and ready for my exams. I could contact them with any concern and they were happy to tailor to my needs. Oh and I passed!!
Truly Fantastic
What a truly fantastic company! Very friendly to deal with and well organised. I had 2 different tutors, both of whom I would highly recommend, who helped me to achieve me a grade I never thought I could.
The Profs are a great company with a…
The Profs are a great company with a great Team of tutors. From the initial contact to working with the Tutor , everyone that I worked with was helpful , practical & worked to get the best solution for me !!
Very happy with The Profs
Very happy with The Profs, from my initial query to achieving my final grades, it has been all good, all the team were very helpful, thorough, kind and friendly, the tutors were great. I would highly recommend this company
Computer Science (IB HL)
My son needs help in his Computer Science for IB and The Profs found Muhammad for us who is proving very supportive. As a tutor, he allows my son to take the time he needs to reach understanding, he breaks down theory, concepts and problems into simpler steps and his sense of humour makes the lessons enjoyable. He is punctual and communicates by email as necessary in between lessons if there is a question that my son needs 'unblocking' in order to study. My son's CS grades are improving.
Testimonial
Highly Recommended! I worked with The Profs in preparation for my dissertation submission. After my initial contact and the assessment of my needs, I was quickly assigned a tutor with a wealth of expertise in my research area. My tutor was very helpful in critically assessing my project whilst providing resources and constructive feedback along the way. For anyone in search of assistance with there academic studies, The Profs are the way to go!
How Expert Cryptocurrency Tutoring Can Help You
How much is an online tutor with The Profs?
Cryptocurrency tutoring depends on the level, the experience of your selected tutor, and the exact field of study you wish tutoring. Our system works on a
pay-as-you-go model
with a one-time registration fee. Undergraduate tutoring starts from £75 per hour and postgraduate tutoring from £90 per hour. Specialist tutoring in very niche fields begins at £120 per hour. School is £60 per hour. Our prices start at £150 per hour for those seeking university application support.
What do people say about our online tutor services?
We are extremely proud of our
online reviews
, available on Trustpilot and Facebook. We also store the
feedback
on all our tutors' work to ensure that we are confident when we put them forward. Unfortunately, we
cannot
give out details of our students.
How many online sessions will I need?
It depends on what you are trying to achieve, but it's challenging for anyone to make good progress with any topic in less than 5 hours total, and we don't arrange tuition placements for any less than that. We usually recommend a 2-hour session, and many students stick with that length.  Weekly or twice-weekly sessions are usual, but this is always open to discussion with the tutor, and depending on the time limit, we can always arrange sessions more or less frequently.  Part of the service our tutors provide is an initial consultation. The tutor will be able to discuss your aims with you and, based on their experience with the topics, will be able to give you an estimate of the time needed. They can also help you structure your study between sessions to ensure that you are making good progress.
How will Cryptocurrency Tutoring help me?
The Profs Cryptocurrency tutors undertake to provide the best help and advice. You'll be working with an expert who has taught in the crypto space at an advanced level for many years. The tutoring will be tailored to your exact and unique needs and scheduled to suit any timeframe or deadline you may have.  Your tutor will arrange an initial consultation to establish your goals and time limit for the tutoring. After that point, you can use their recommendations and can book as many sessions as you need to achieve your desired objectives. We pride ourselves on our fantastic track record of
helping students
and their high satisfaction levels.
How do I find the best Cryptocurrency Tutor using The Profs?
We find the best Cryptocurrency tutor for you! We only feature a small selection of our tutors on our website. If you see a Cryptocurrency tutor that interests you, you can submit a contact form to book them if they have available.  If your perfect fit isn't online, we'll find you the ideal Cryptocurrency tutor using our expert matching process. Our Client Liaison Managers will use your information to identify the best tutor from our 450 strong tutor base.
How does The Profs Tutors work?
The Profs
will expertly match you with a private tutor from our network of professional and supremely-qualified educators.
Our tutors
are remarkably
experienced
, many of whom have taught at the university level and hold advanced degrees. Before joining our network, we interview all of our tutors and assess their teaching standards. Only the
top 3% of tutors
that apply make it through to work with The Profs. Our Client Liaison Managers will take our requirements and approach the best tutors with the relevant experience. We will provide a shortlist of tutors. We are proud that
90% of our students
work with a specialist in their exact field of study. Most of our tutoring sessions take place online but can, in some cases, be face-to-face. The lessons will take place at times that suit your schedule and your tutor's. We'll call you after your first tutorial to check that everything is going well. In the unlikely event that you're unhappy with your match, please do let us know your
feedback
.