Call anytime: +44 208 004 7639
Online
CTMUA Tutors
The Profs find expert tutors in any subject and for all levels of study. 98% of our students get their target grades.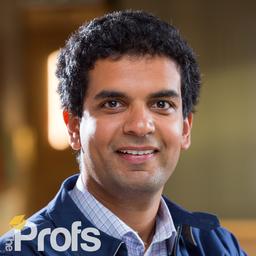 6300 Hours Taught
Highly experienced Mathematics, Statistics and admissio...
98% of our students get a
grade increase
We've helped over 13,000 students boost their grades by an average of 13% in their final examinations.
I want to increase my grades
Work with
the best tutors

in the world

40% of our tutors have PhDs, 90% are postgrads, 100% have over two years tutoring experience.

Find My Tutor
Award-Winning


Institution and Services
Best Tuition Business and Best Tuition Delivery to Private Clients of the Year 2023.
Best Customer Service of the Year 2022.
Contact Us
The
highest-rated

tutoring company on TrustPilot since 2016

9 out of 10 customers said they would recommend us to a friend (and they do!)
Find My Online CTMUA Tutors
Please wait until you are redirected, submitting your enquiry can take up to 5 seconds!
Or fill in the form below and we will call you:
We do not facilitate cheating or academic misconduct in any way.
Please do not call or request anything unethical from our team.
Our Top CTMUA Tutors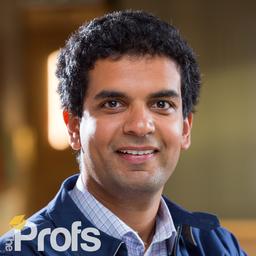 Background Checked
Face to Face or Online
Fast Response Time
Highly experienced Mathematics, Statistics and admissions test tutor with a PhD from the University of Sheffield
Dr Arjun has been a full-time tutor for more than a decade. He has a Master's in Mathematics from the University of Bath and completed his PhD at the University of Sheffield. Dr Arjun has successfully supported students with preparation for admissions tests including the SAT, GMAT and GRE, as well as on Mathematics and Statistics courses at top universities, including LSE, King's College London, and Oxford. In addition to being an expert in his subject, Dr Arjun encourages students to find their own interests and equips them with the tools to enhance their own knowledge and self-confidence throughout their education.
Attended:
University of Sheffield
University of Bath
Background Checked
Online
Fast Response Time
Mathematics, Physics and Data Science tutor with a Master's in Astrophysics and a PhD in Mathematics
Dr Paul is a professional tutor with over 15 years' experience. He has a Master's in Astrophysics from Queen Mary University and a PhD in Mathematics from the University of New South Wales, and has 8 years' experience in industry working at an investment bank. Dr Paul specialises in quantitative subjects, including Mathematics, Statistics, Econometrics, Physics, Data Science, and Programming, at levels ranging from A-level to PhD. He has supported students at top universities in the UK and around the world, including Oxbridge, LSE, Imperial, Harvard, Cornell, and Macquarie.
Attended:
Queen Mary, University of London (University of London)
We Can make the difference
Nima
I went from 43% in first year to receiving a masters offer at the LSE! Having almost failed my first year I decided to get tutoring from The Profs in my second year. Thanks to the brilliant quality of the tutors I managed to score a 1st in my second year and receive an offer for the LSE Masters in Management. A big thank you to The Profs.
We Cover All Subjects
We've Got Your Back. From Anthropology to Zoology, we have you covered.
More subjects
Frequently Asked Questions
If your aim is to study a Maths, Computing, or Economics-based subject at one of the UK's highest ranking universities, scoring well on the CTMUA is key to getting a good offer. The Profs' CTMUA tutors can help you maximise your score and simplify your journey to university.
The Profs' CTMUA tutors can accelerate your reasoning skills and mathematical thinking beyond school level and teach you how to apply it to new types of questions. Our CTMUA tutors will familiarise you with new question formats and train you in making the best use of your time in the exam. We provide tutoring for all topics covered in the examination, from Algebra and Differentiation, to Integration and Trigonometry. Our CTMUA tutors also work to enhance your ability to justify and interpret mathematical arguments and understand logic.
Our knowledgeable Maths and Physics tutors can help you develop the problem-solving techniques you need to be in for a chance to win a Cambridge place, or a place at one of the nine other universities that use this test. All our CTMUA tutoring sessions are conducted one on one, so you have the most personalised and effective learning experience. All our CTMUA tutors hold advanced degrees from the world's most elite universities, meaning you can be confident in the premium tutoring provided by The Profs. We have a dedicated university admissions department and are the UK's higher education tutoring specialists, which allows us to deliver better quality CTMUA tuition than any other tutoring agency or training programme.
Our tutors are the best in the business. Of all the tutors that apply to join our network, we only choose to work with the top 3%. Let us help you ace your CTMUA and gain a top university place. Contact us to arrange a consultation.
Popular CTMUA Help Requests
TMUA
Cambridge Assessment Admissions Testing
CSAT
TMUA syllabus
CTMUA tuition
How to prepare for the CTMUA
How to revise for TMUA
The UK's highest rated tuition company since 2016 on Trustpilot