Call us 24/7: +44 208 004 7639
Design Tutors
Looking for expert Design Tuition?
Welcome to The Profs
---
We provide face-to-face Design tuition in London and online Design tutors worldwide.
Our Design tutors are hand-picked from the best universities and rigorously interviewed.
They work with students and professionals at all levels – from beginner to advanced – from all over the world.
Contact us for a free initial consultation and we will find you an expert Design tutor tailored to your exact needs.
We have a Not Happy? No Charge policy on your first tutorial.
Design tutoring rates start from £55 per hour with a one-off matching fee of £50 – our pricing is transparent with no hidden costs.
* We do not facilitate cheating or academic misconduct in any way. Please do not call or request anything unethical from our team. *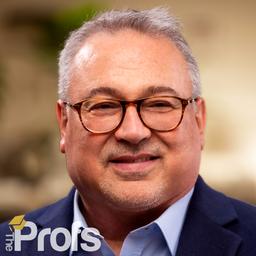 Our Top Design Tutors
Archana
Architect and Experienced Tutor With a Specialisation in Design For Manufacture.
Online
About Archana
I started my design journey back in 2012. Since then, I have worked in multi-disciplinary design fields, both in academic and professional realms. I completed my masters in design for manufacture at Bartlett, University College London. After spending some time in architecture firms, I currently work as a design expert with a tech company in India. My education and work experience has been consistently focusing on various aspects in the world of design.
I spend my free time making digital art, cooking or caught in discussions about innovative design trends in the market.
I passionately enjoy working with individuals in finding creative opportunities within projects. Absolutely love engaging with and inspiring students!
Mark
Over 20 Years Teaching Experience, Ex-Senior Lecturer at Australian University. Member of The Chartered Institute of Marketing, UK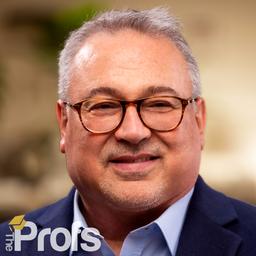 Background Check
Face to Face or Online
About Mark
Undergraduate and postgraduate university instructor for 20 years, the last 6 as Programme Leader/Senior lecturer for a variety of business and creative design subjects. I enjoy mentoring in individual, team or group capacity and I especially enjoy teaching those committed to learning pathways.
Testimonial
The profs have been an amazing service to use, just what I needed to give me boost in reaching my potential in my studies. Vyvyan was very warm, helpful, patient and proactive and made the whole process very simple and straightforward. He ensured that I received exactly the right prof for my needs and he was spot on! Bernice is very experienced, kind, understanding and easy to talk to. She has been brilliant so far and very helpful and I'm very happy to be working with her as she has given me a renewed sense of self confidence and morale. I would definitely recommend her and the profs to anyone who wants to reach their optimum potential. They are absolutely fantastic and will provide you with what you need and more!
The Profs Reviews: Live Feed
Contact us to find out more
We are here to help
Contact Us