Call us 24/7: +44 208 004 7639
Dissertation Tutors
Looking for expert Dissertation Tuition?
Welcome to The Profs
---
We provide face-to-face Dissertation tuition in London and online Dissertation tutors worldwide.
Our Dissertation tutors are hand-picked from the best universities and rigorously interviewed.
They work with students and professionals at all levels – from beginner to advanced – from all over the world.
Contact us for a free initial consultation and we will find you an expert Dissertation tutor tailored to your exact needs.
We have a Not Happy? No Charge policy on your first tutorial.
Dissertation tutoring rates start from £55 per hour with a one-off matching fee of £50 – our pricing is transparent with no hidden costs.
* We do not facilitate cheating or academic misconduct in any way. Please do not call or request anything unethical from our team. *
Our Top Dissertation Tutors
Christoph
10 Years Economics and Management Tutoring Experience
Online
About Christoph
I have been supporting Bachelor, Master and PhD students in the fields of Economics and Management for over 10 years. I have also successfully advised students on academic and professional applications and career choices.
I have been working in financial services (asset management, banking and fintechs) for 9 years as well as founding and running consulting and technology companies. I graduated from LSE with an MSc in International Political Economy.
Dr Bianca
Lecturer, Research Consultant & Tutor, Ph.D in Health Psychology/ Psychobiology.
Background Check
Face to Face or Online
About Dr Bianca
I am an experienced lecturer in health-sciences, psychology, and social science-related fields with a demonstrated history of working in the higher education industry. I am the founder of Evidence it - Evidence-based research.
I am skilled in Research Design, Quantitative Data Analytical Skills & Management, Academic Supervision. On top of this I provide E-Learning Support and Training.
Dr Claire
Full-time tutor with over 10 years teaching experience, DPhil in Biochemistry from University of Oxford.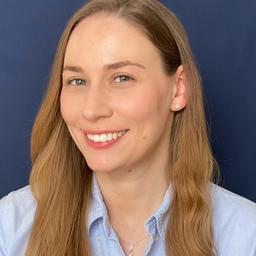 Background Check
Online
About Dr Claire
I am an erudite and very capable educator with over 10 years of teaching experience in Biology, Chemistry, Physics and Mathematics at both GCSE-level and A-level.
I gained my DPhil in Molecular Biochemistry and Chemical Biology from the University of Oxford. During my DPhil I published first-author papers in highly-regarded journals and filed a patent on my research. I also gave undergraduate tutorials and I was an admissions interviewer in the Biochemistry department for three years.
I work full-time as a private tutor and educational consultant. I am highly organized and plan my lessons thoroughly to ensure my students gain in both knowledge and confidence. I also ensure my students develop good examination technique with plenty of practice answering exam-style questions. I am an Assessment Specialist with both CIE and OCR and thus have an excellent understanding of the examination process.
Testimonial
Working on my dissertation with The Profs was a smart decision. They helped me understand how to go about every stage of the dissertation successfully, making it easier to mould the whole work together. I am very pleased with my overall results and experience with The Profs.
The Profs Reviews: Live Feed
Contact us to find out more
We are here to help
Contact Us