Call anytime: +44 208 004 7639
Econometrics Tutors
Looking for expert Econometrics Tuition?
Welcome to The Profs
---
We provide face-to-face Econometrics tuition in London and online Econometrics tutors worldwide.
Our Econometrics tutors are hand-picked from the best universities and rigorously interviewed.
They work with students and professionals at all levels – from beginner to advanced – from all over the world.
Contact us for a free initial consultation and we will find you an expert Econometrics tutor tailored to your exact needs.
We have a Not Happy? No Charge policy on your first tutorial.
Econometrics tutoring rates start from £55 per hour with a one-off matching fee of £50 – our pricing is transparent with no hidden costs.
* We do not facilitate cheating or academic misconduct in any way. Please do not call or request anything unethical from our team. *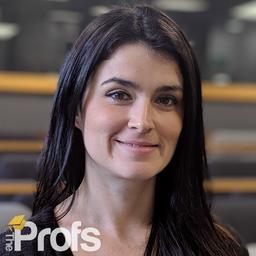 Our Top Econometrics Tutors
Dr Paul
Over 15 Years of Tutoring Experience with an MSc in Astrophysics and PhD in Mathematics
( 3,939 Hours )
Online
About Dr Paul
Attended:
Queen Mary, University of London (University of London)
I have been tutoring and can teach all levels for Mathematics, statistics and econometrics up to PhD, as well as all for Physics up to Masters level. I have worked with students from a variety of UK universities (e.g. LSE, Cambridge, Oxford, Imperial, Warwick, UCL etc) as well as international universities such as Harvard, Cornell, Macquarie (Sydney).
I have an undergraduate degree in applied physics and mathematics, a PhD in mathematics, and have recently completed a masters in astrophysics. I worked for eight years in an investment bank, developing and coding up option pricing models.
Dr Don
Over 12 Years' Experience as a Full-time Tutor, PhD in Philosophy of Maths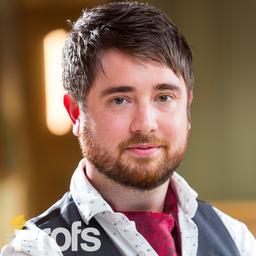 ( 2,874 Hours )
Background Check
Face to Face or Online
About Dr Don
Attended:
University of Cambridge
University College London (University of London)
I am a full-time economics, mathematics, philosophy and psychology and tutor, Cambridge and UCL graduate, and researcher. I am looking to build new relationships with students who are looking for online tuition, via Skype and Bitpaper. I can help with exam preparation in the subjects that i study as well as support for essays and dissertations. CV and references are available on request.
I am an experienced, reliable and punctual tutor. I am able to work flexible hours and deliver a personalised service that caters to the individual needs of my students in an engaging way. I have one PhD in philosophy of maths and am presently writing a second PhD thesis on well-being (economics and psychology).
Dan
Over 2,000 Hours Experience Teaching at Undergraduate Through to PhD level. MSc in Finance, BSc in Physics from Imperial College London.
( 2,721 Hours )
Online
About Dan
Attended:
Imperial College of Science, Technology and Medicine
I have been teaching for more than 10 years, working exclusively with The Profs for the last 5. I teach finance, statistics, econometrics, and a broad range of other topics from applied mathematics and statistics up to PhD level. I have an extensive familiarity with the undergraduate and postgraduate syllabuses of many UK institutions, including LSE, Durham, Bristol, UCL and Warwick.
An early and enthusiastic adopter of online teaching methods, I pioneered their use at The Profs. I now teach more or less exclusively online, believing this to be the superior teaching solution in most cases. Before teaching I worked in data analytics, and still enjoy doing some freelance data science in my spare time, using many of the same ideas I teach my students.
Testimonial
My tutor's intuitive teaching has not only helped me grasp the difficult course material, but the extra supplementary notes created for me have proved to be great revision materials, and saved me precious note-making hours nearer the time of the exam.