Call anytime: +44 208 004 7639
Education Studies Tutors
Looking for expert Education Studies Tuition?
Welcome to The Profs
---
We provide face-to-face Education Studies tuition in London and online Education Studies tutors worldwide.
Our Education Studies tutors are hand-picked from the best universities and rigorously interviewed.
They work with students at all levels – from beginner to advanced – from all over the world.
Contact us for a free initial consultation and we will find you an expert Education Studies tutor tailored to your exact needs.
We have a Not Happy? No Charge policy on your first tutorial.
Our tutoring rates can be found on our pricing page. Our pricing is transparent with no hidden costs.
* We do not facilitate cheating or academic misconduct in any way. Please do not call or request anything unethical from our team. *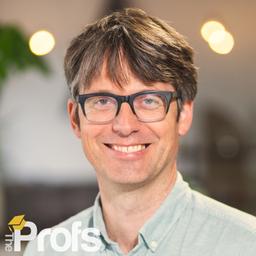 Our Top Education Studies Tutors
Tormod
Five Years Tutoring Experience in a wide range of Arts & Humanities Subjects, Trained and Experienced Anthropologist.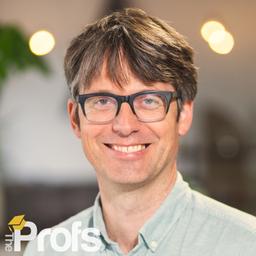 ( 3,213 Hours )
Background Check
Face to Face or Online
About Tormod
Attended:
Roehampton University
As a trained anthropologist lecturer and researcher I have worked extensively on research methods, ethics, minority and human rights issues as well as nationalism, terrorism and conflict issues.
During my research on the Basque conflict in Spain I learned how to conduct research ethically and safely in a difficult political climate. Based on fieldwork in the Basque country, I have presented papers at several international conferences on themes such as political violence, the anthropology of Human Rights and doing fieldwork in conflict zones.
Dr Bess
Academic writing specialist with a proven track record in supporting essays and disserations in the humanities and the arts, PhD from UWE Bristol and Fellow of Higher Education Academy.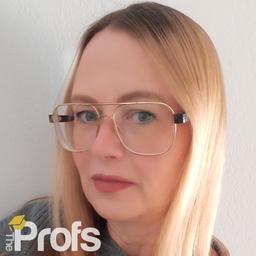 ( 983 Hours )
Background Check
Online
About Dr Bess
Attended:
Higher Education Academy
University of the West of England
London Metropolitan University
I hold extensive experience in teaching academic writing and research at BA, MA and PhD level, successfully supporting students at Sotheby's MA Art Theory and Business of the Arts, UAL, RCA, Goldsmiths BA Media Studies, SOAS Curatorial Museum Studies, University of Nottingham and Bristol University BA Art History.
I support students in developing critical, analytical thinking and ways to structure ideas which the higher-order and complex thinking that academic research and writing demand. Working internationally, I practice a deep understanding of the challenges that a student with English as a second language face in studying in the UK.
Students tell me that: "I am hopeful you will be around to help with tutoring (what you are so good at)!
" I just wanted to let you know that I got my results back for the thesis and I got a 1st! (78.5%!) I could not have done it without you, and I am so grateful."
"I remember and benefit from Bess's inspiring, encouraging and empowering approach. She just gave me that extra nudge to go for the goals that I want to achieve and to have the courage to "cross the Rubicon."
Professional feedback states that: "Bess has proved she is a flexible and responsive teacher. She looks carefully at the needs of the student and responds accordingly, devising and structuring schemes of work and lesson plans which meet the differentiated needs of the learners. Bess also uses enjoyable and relevant topics which motivate the learners and help them access the experience in a fun and stimulating way.
Martin
Retired Senior Lecturer in Restorative Dentistry, With MA and EdD in Education Studies.
( 50 Hours )
Background Check
Face to Face or Online
About Martin
Attended:
University of Birmingham
Cardiff University
University of Newcastle
I qualified as a dentist a long time ago.
I began my love affair with teaching while doing a spell as a charity worker in a developing country, beginning in 1985. I enjoyed it so much that, once back in the UK, I took up a post teaching dental therapist and dental hygienists in Cardiff, where I remained for 20 years, retiring in 2017
During those 20 years, my love of teaching led me to undertake a masters degree and a doctorate in education, so I could learn a bit about the processes of teaching and learning. I made use of this knowledge and also gave back to the dental community by spending a few years as the external examiner on a PGCert programme for clinicians (Doctors, Dentists, Nurses etc) who wanted to further their own knowledge of teaching and learning. I also contributed by spending 6 years as an inspector for the General Dental Council, helping to ensure that dental therapy and hygiene programmes around the UK were of a high standard.
One of the privileges of being a teacher is to watch students develop their knowledge and skills and I have enjoyed observing and contributing to that development throughout my career. I keep in touch with a number of my ex-students via facebook, and am very proud to see how many of them have gone on to fulfilling careers. In fact, several of them are now teaching on the Cardiff dental hygiene and therapy programmes themselves.
Once I retired in 2017, I found that I missed teaching, and so joined the Profs to offer my expertise in teaching, dentistry and biological sciences. I offer private tuition in A level biology, help undergraduate students with writing skills for final year dissertations and provide writing support for the occasional student undertaking a masters degree.
Testimonial
From beginning to end my experience with The Profs has been excellent. The administrative staff were all so helpful and friendly, making the matching process quick and enjoyable. My tutor was also very knowledgeable and helped me understand topics I previously struggled with. I am confident that the service I received and the help from my tutor played a pivotal role in my success. All in all, I have been really impressed with The Profs and have no hesitation in recommending them to every student at any level. I am sure the team will also be able to help you!