Call anytime: +44 208 004 7639
Online
ELAT Tutors
The Profs find expert tutors in any subject and for all levels of study. 98% of our students get their target grades.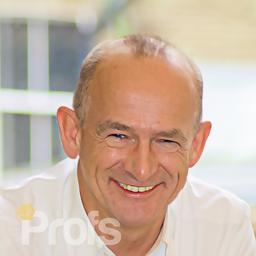 384 Hours Taught
Established English and Creative Writing tutor with a 3...
98% of our students get a
grade increase
We've helped over 13,000 students boost their grades by an average of 13% in their final examinations.
I want to increase my grades
Work with
the best tutors

in the world

40% of our tutors have PhDs, 90% are postgrads, 100% have over two years tutoring experience.

Find My Tutor
Award-Winning


Institution and Services
Best Tuition Business and Best Tuition Delivery to Private Clients of the Year 2023.
Best Customer Service of the Year 2022.
Contact Us
The
highest-rated

tutoring company on TrustPilot since 2016

9 out of 10 customers said they would recommend us to a friend (and they do!)
Find My Online ELAT Tutors
Please wait until you are redirected, submitting your enquiry can take up to 5 seconds!
Or fill in the form below and we will call you:
We do not facilitate cheating or academic misconduct in any way.
Please do not call or request anything unethical from our team.
Our Top ELAT Tutors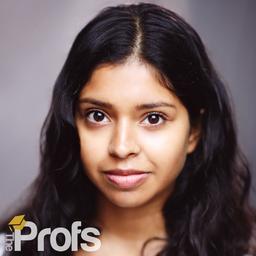 Background Checked
Face to Face or Online
Fast Response Time
Professional actor and highly experienced tutor with an English and Spanish degree from Oxford
Anushka is a professional actor and highly experienced tutor. She has a Bachelor's degree in English and Spanish from the University of Oxford and a Master's in Acting (Contemporary) from the Royal Central School of Speech and Drama. Anushka has extensive experience tutoring English Literature, English language and Spanish at GCSE, A-level and IB-level on all of the major examination boards. She has also successfully supported students applying to Oxford and Cambridge to study English and Modern Languages courses, including developing their academic profile and personal statement, preparing them for admissions tests (such as the ELAT) and interviews.
Attended:
Central School of Speech and Drama (University of London)
University of Oxford
King Edward VI High School for Girls
Background Checked
Face to Face or Online
Fast Response Time
Experienced Humanities tutor and Oxford graduate
Christian is a first-class Oxford graduate and experienced Humanities tutor. After graduating with a degree in English Language and Literature, he began a full-time tutoring career, specialising in tuition for English, History, Politics, Religious Studies and Philosophy subjects, as well as university admissions. Christian has successfully supported students in applying to top UK universities, including Oxbridge, working with them throughout the admissions process and helping them secure top grades in their exams. Christian is passionate about education and, alongside tutoring, has also worked on creating an online, AI-powered learning platform covering the key pillars of the school curriculum.
Attended:
The Skinners' School
University of Oxford
We Can make the difference
Nima
I went from 43% in first year to receiving a masters offer at the LSE! Having almost failed my first year I decided to get tutoring from The Profs in my second year. Thanks to the brilliant quality of the tutors I managed to score a 1st in my second year and receive an offer for the LSE Masters in Management. A big thank you to The Profs.
We Cover All Subjects
We've Got Your Back. From Anthropology to Zoology, we have you covered.
More subjects
Frequently Asked Questions
Get into Oxford or Cambridge University to study your chosen English with the help of our ELAT tutors.
The English Literature Admissions Test is one of the crucial first steps to a student's English Literature and Language or Classics education and later professional success. Whether you're looking to apply for the English Language and Literature, Classics and English, or English and Modern Languages at Oxford or English at Cambridge, preparing for the ELAT requires a good study plan, excellent time management, and some encouragement.
We at The Profs are specialised in all areas of English language and literature and deliver high-quality ELAT tuition to students at all levels. Our expert ELAT tutoring will help you improve your close-reading ability which will help you articulately compare two passages in the ELAT.
Whether you need all-around intensive support or a brush up on language, imagery, syntax, form, or structure, your ELAT tutor can help you reach your goals and get you access to your chosen English course at Oxford or Cambridge University.
Our specialist English Language Admissions Test tutors consist of distinguished academics from the UK's top English departments. They have expertise in helping students develop their skills in the adoption of an analytical and quick-thinking approach, in developing a deeper understanding of their subject, and in approaching the ELAT tactfully and efficiently.
Our English Language Admissions Test tutors will work with you to make you feel comfortable and confident with any difficult concepts within your degree by extensively going through ELAT past papers and will also assist you with improving your general knowledge of English, both language and literature. High-quality tuition (online or in London) in ELAT can be delivered in ELAT tutorials.
All our tutoring sessions are designed specifically based on students' needs and aims. Our ELAT tutors will work with you to improve on past papers, will review worksheets and help you plan and implement your ELAT preparation and ultimate ELAT success.
Popular ELAT Help Requests
ELAT Revision
ELAT Sample Papers
ELAT Sample Essay
ELAT Past Papers
ELAT Preparation
The UK's highest rated tuition company since 2016 on Trustpilot