Call anytime: +44 208 004 7639
ENGAA Tutors
Looking for expert ENGAA Tuition?
Welcome to The Profs
---
We provide face-to-face ENGAA tuition in London and online ENGAA tutors worldwide.
Our ENGAA tutors are hand-picked from the best universities and rigorously interviewed.
They work with students and professionals at all levels – from beginner to advanced – from all over the world.
Contact us for a free initial consultation and we will find you an expert ENGAA tutor tailored to your exact needs.
We have a Not Happy? No Charge policy on your first tutorial.
ENGAA tutoring rates start from £100 per hour – our pricing is transparent with no hidden costs.
* We do not facilitate cheating or academic misconduct in any way. Please do not call or request anything unethical from our team. *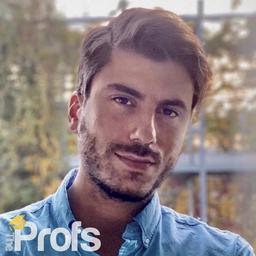 Our Top ENGAA Tutors
Dr Claire
Full-time tutor with over 10 years teaching experience, DPhil in Biochemistry from University of Oxford.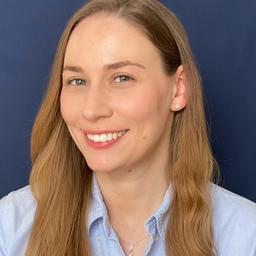 ( 223 Hours )
Background Check
Online
About Dr Claire
Attended:
Cardiff University
University of Oxford
I am an erudite and very capable educator with over 10 years of teaching experience in Biology, Chemistry, Physics and Mathematics at both GCSE-level and A-level.
I gained my DPhil in Molecular Biochemistry and Chemical Biology from the University of Oxford. During my DPhil I published first-author papers in highly-regarded journals and filed a patent on my research. I also gave undergraduate tutorials and I was an admissions interviewer in the Biochemistry department for three years.
I work full-time as a private tutor and educational consultant. I am highly organized and plan my lessons thoroughly to ensure my students gain in both knowledge and confidence. I also ensure my students develop good examination technique with plenty of practice answering exam-style questions. I am an Assessment Specialist with both CIE and OCR and thus have an excellent understanding of the examination process.
Leonardo
Friendly and flexible Physics and Math tutor; M. Sci. at Trinity College, University of Cambridge; PhD at ETH Zurich, Switzerland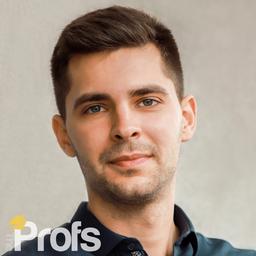 ( 50 Hours )
Background Check
Online
About Leonardo
Attended:
ETH Zurich
University of Cambridge
I was born and grew up in sunny Croatia. In high school, I successfully participated in many science competitions, winning two bronze medals, one at the International Astronomy Olympiad in Hangzhou, China (2009) and one at the International Olympiad on Astronomy and Astrophysics in Katowice, Poland (2011).
In 2012, I received a full scholarship and an additional bursary for living costs to study Natural Sciences at Trinity College, University of Cambridge. I finished my Bachelor's and Master's with First Class Honours and proceeded to do my PhD at ETH Zurich, Switzerland in the area of magnetism and electron microscopy.
I am easygoing, talkative and friendly. In my spare time, I like hiking, swimming, cycling, learning new languages (finally able to speak German!) and spending time in nature. I am a huge fan of animals, and I would be very happy to meet your pets online.
Testimonial
Nick provided excellent preparation for my Cambridge application; he coached me expertly through example problems in preparation for the interview and helped me greatly with the admissions assessment. I now have a confirmed place at Cambridge. He was also very organised and had a professional teaching regimen.