Call anytime: +44 208 004 7639
Online Engineering Tutors
Looking for expert Engineering Tuition?
Welcome to The Profs
---
We provide face-to-face Engineering tuition in London and online Engineering tutors worldwide.
Our Engineering tutors are hand-picked from the best universities and rigorously interviewed.
They work with students and professionals at all levels – from beginner to advanced – from all over the world.
Contact us for a free initial consultation and we will find you an expert Engineering tutor tailored to your exact needs.
We have a Not Happy? No Charge policy on your first tutorial.
Our tutoring rates can be found on our pricing page. Our pricing is transparent with no hidden costs.
* We do not facilitate cheating or academic misconduct in any way. Please do not call or request anything unethical from our team. *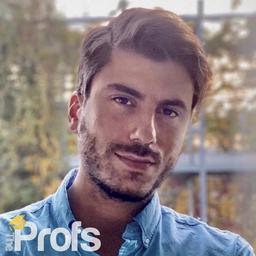 Our Top Engineering Tutors
Dr Chin
MEng and PhD in Chemical Engineering from Imperial College London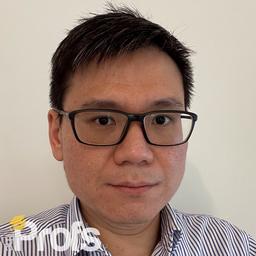 ( 648 Hours )
Background Check
Face to Face or Online
About Dr Chin
Attended:
Imperial College of Science, Technology and Medicine
I'm from Malaysia, and I can speak in English, Mandarin and Malay. I graduated from Imperial College London with my PhD in Chemical Engineering. I enjoy teaching, and I feel the need to help students who require further clarification or have the desire to know more.
I have been in the UK for more than 15 years, and I had many juniors who seek advice from me in terms of preparation for exams, writing reports, preparing presentation and thesis writing. I like to relate advice based on my personal experience, because I believe that is the best way to communicate.
Benjamin
PhD candidate in Aerodynamics with a Master's of Engineering (Aerospace and Aerothermal Engineering) from the University of Cambridge.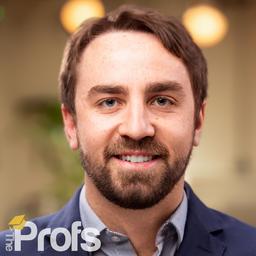 ( 634 Hours )
Background Check
Online
About Benjamin
Attended:
University of Southampton
University of Cambridge
I am studying for a PhD in the Aerodynamics and Flight mechanics group at Southampton University and have a Masters of Engineering in Aerospace and Aerothermal engineering from the University of Cambridge (Trinity College). I am an award-winning engineer with national and Cambridge departmental prizes in computational modelling, mechatronics, and software development.
Outside of academia I am a qualified private pilot and experienced technical scuba diver. I am also a reservist in the British Army's Royal Engineers where I support their national airfields infrastructure team.
Dr Federico
PhD in Aeronautics from Imperial College London and a Formula One Stress Engineer.
( 210 Hours )
Face to Face or Online
About Dr Federico
Attended:
Imperial College of Science, Technology and Medicine
I'm a mechanical engineer, with a PhD in Aeronautics from Imperial College London, and MSc in MechEng, currently working as a Stress Engineer in a F1 team.
I like having a proactive approach to tutoring, I enjoy preparing extra material ahead of the lectures, and I'm always easy to reach by email/phone for any doubts or clarifications.
Testimonial
I was lucky enough to be tutored by The Profs in the run up to my exams. I'm not the biggest fan of university lecture styles and found individual tuition made a huge difference to my understanding. The Profs helped me get through my modules and my grades improved dramatically.