Call anytime: +44 208 004 7639
Essay Tutors
Looking for expert Essay Tuition?
Welcome to The Profs
---
We provide face-to-face Essay tuition in London and online Essay tutors worldwide.
Our Essay tutors are hand-picked from the best universities and rigorously interviewed.
They work with students and professionals at all levels – from beginner to advanced – from all over the world.
Contact us for a free initial consultation and we will find you an expert Essay tutor tailored to your exact needs.
We have a Not Happy? No Charge policy on your first tutorial.
Essay tutoring rates start from £55 per hour with a one-off matching fee of £50 – our pricing is transparent with no hidden costs.
* We do not facilitate cheating or academic misconduct in any way. Please do not call or request anything unethical from our team. *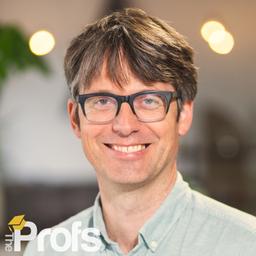 Our Top Essay Tutors
Tormod
Five Years Tutoring Experience in a wide range of Arts & Humanities Subjects, Trained and Experienced Anthropologist.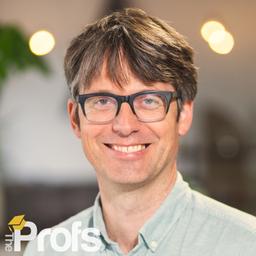 ( 3,213 Hours )
Background Check
Face to Face or Online
About Tormod
Attended:
Roehampton University
As a trained anthropologist lecturer and researcher I have worked extensively on research methods, ethics, minority and human rights issues as well as nationalism, terrorism and conflict issues.
During my research on the Basque conflict in Spain I learned how to conduct research ethically and safely in a difficult political climate. Based on fieldwork in the Basque country, I have presented papers at several international conferences on themes such as political violence, the anthropology of Human Rights and doing fieldwork in conflict zones.
Dr Helen
PhD in criminology and social psychology, Oxford graduate, fully qualified barrister, and extensive experience in social research and public policy.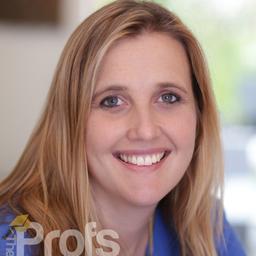 ( 493 Hours )
Background Check
Face to Face or Online
About Dr Helen
Attended:
University of Oxford
University of Edinburgh
University of Kent
I have a background in law, social policy, sociology, social psychology and criminology. However, I also support a range of subject areas and currently teach a numeracy and computer skills course, as well as tutoring social work, business, and law/social science students.
I offer:
- academic tutoring and skills development, including essay writing, engaging with subject matter, and how to form arguments
- dissertation/coursework support from inception to completion
- holistic support, addressing any aspect of a student's life so that they are better able to focus on their studies
- career and future planning
I have a strong academic background and an in-depth knowledge of universities and what it takes to perform academically. I help my students to succeed on their own merit and to develop transferable skills such as writing and critical thinking. I work holistically with each student so that they can bring any aspect of their lives to the tutoring sessions to be addressed. This provides a confidential space and has a wider focus than more conventional forms of tutoring. My sessions are designed to support, challenge, inspire, and build confidence.
Christian
First class Oxford English Graduate, tutoring up to Degree level.
( 103 Hours )
Background Check
Face to Face or Online
About Christian
Attended:
The Skinners' School
University of Oxford
After graduating with a First Class English degree from Oxford, I am a full-time English, History, Politics and Philosophy tutor with five years of tutoring experience. I specialise in helping students get to their first choice universities, working with them throughout the admissions process and helping them secure top grades in exams.
Testimonial
The Profs have really helped me get through my final year of uni, I have received invaluable advice and help with my undergraduate dissertation and essays. All my tutors were very professional, friendly, extremely intelligent, helpful and always available and willing to go the extra mile to help me. I would definitely recommend!
How Expert Essay Tutoring Can Help You
How do I find an Online Essay Writing tutor using The Profs?
We find the best Essay tutor for you! We only feature a small selection of our tutors on our website. If you see an Essay tutor that interests you, you can submit a contact form to book them if they have available.  If your perfect fit isn't online, we'll find you the ideal Essay tutor using our
expert matching process
. Our Client Liaison Managers will use your information to identify the best tutor from our
450 solid tutor base
.
How do The Profs Online lessons work?
The Profs will expertly match you with a private tutor from our network of
professional and supremely-qualified educators
. Our tutors are incredibly experienced teachers, many of whom have taught at the
university level
and hold advanced degrees. Before joining our network, we
interview
all of our tutors and assess their teaching standards. Only the top 3% of tutors that apply make it through to work with
The Profs
. Our Client Liaison Managers will
take our requirements and approach
the best tutors with the relevant experience. We will provide a
shortlist of tutors
. We are proud that
90% of our students
work with a specialist in their exact field of study. Most of our tutoring sessions take place online but can, in some cases, be
face-to-face
. The lessons will take place at times that
suit your schedule
and your tutor's. After your first tutorial, we'll call you to check that everything is
going well
. In the unlikely event that you're unhappy with your match, please do let us know your
feedback
.