Call us 24/7: +44 208 004 7639
Finance Tutors
Looking for expert Finance Tuition?
Welcome to The Profs
---
We provide face-to-face Finance tuition in London and online Finance tutors worldwide.
Our Finance tutors are hand-picked from the best universities and rigorously interviewed.
They work with students and professionals at all levels – from beginner to advanced – from all over the world.
Contact us for a free initial consultation and we will find you an expert Finance tutor tailored to your exact needs.
We have a Not Happy? No Charge policy on your first tutorial.
Finance tutoring rates start from £55 per hour with a one-off matching fee of £50 – our pricing is transparent with no hidden costs.
* We do not facilitate cheating or academic misconduct in any way. Please do not call or request anything unethical from our team. *
Our Top Finance Tutors
Dan
Over 2,000 Hours Experience Teaching at Undergraduate Through to PhD level. MSc in Finance, BSc in Physics from Imperial College London.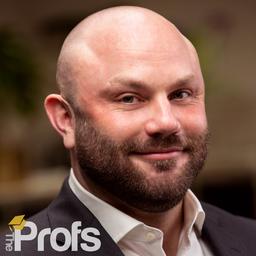 Online
About Dan
I have been teaching for more than 10 years, working exclusively with The Profs for the last 5. I teach finance, statistics, econometrics, and a broad range of other topics from applied mathematics and statistics up to PhD level. I have an extensive familiarity with the undergraduate and postgraduate syllabuses of many UK institutions, including LSE, Durham, Bristol, UCL and Warwick.
An early and enthusiastic adopter of online teaching methods, I pioneered their use at The Profs. I now teach more or less exclusively online, believing this to be the superior teaching solution in most cases. Before teaching I worked in data analytics, and still enjoy doing some freelance data science in my spare time, using many of the same ideas I teach my students.
Dr Amar
CFA Charter Holder, Former lecturer of Economics at Stanford University, PhD in Economics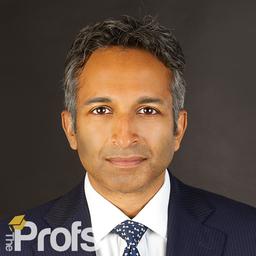 Background Check
Face to Face or Online
About Dr Amar
I have extensive experience of over 20 years teaching in lecture, classroom and one-on-one settings. I have been teaching with The Profs since April 2017 with undergraduates, postgraduates and professionals across multiple disciplines in economics and finance.
My career has covered strategy consulting, finance, and economics. My consulting background includes McKinsey & Company in New York, and the corporate strategy group at BlackRock Inc. in London. Previous to this, I did M&A work at Lazard and private equity work at The Blackstone Group, both in New York. I am a CFA charter holder.
Dr Leonard
Top Rated Finance Lecturer, MSc And PhD In Finance From Imperial College London.
Background Check
Online
About Dr Leonard
I am the founder of several Education Technology companies focussed on tutoring and distance-learning including The Profs, Spires and BitPaper. My platforms are used by thousands of teachers, tutors and students globally and I have won several national and international awards along with my other co-founders.
In addition, having completed a PhD in Finance, I have also lectured on the MSc Finance Programmes at Imperial College Business School, where I repeatedly scored top rankings in student evaluations. My research focused on informational inefficiencies in credit markets and I have published papers in leading peer-reviewed academic journals. I presented my doctoral thesis at the American Finance Association. Professionally, I was a vice president in the bond trading department of JP Morgan, London. I was a global market strategist and provided research and commentary across all major markets including bonds, credit, equities, FX and commodities.
Testimonial
I had a successful experience with The Profs. They have highly qualified finance teachers who take their time to understand their finance students and they always go the extra mile to ensure their students excel. I recommend The Profs to everyone! They have the best finance tutors in the world! Francis, Aston Business School (achieved 71% at MSc)
The Profs Reviews: Live Feed
Contact us to find out more
We are here to help
Contact Us