Call anytime: +44 208 004 7639
Find A Tutor
Please select a subject and level
A Level English Language Tutors
3 Tutors Found
Graeme
Current Literary Fellow at Goldsmiths University, 1st Class Degree in English and French, Has Been Published in The Times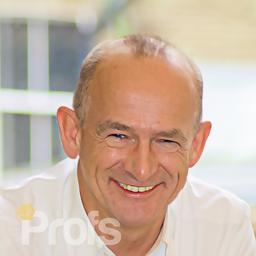 ( 396 Hours )
Background Check
Face to Face
About Graeme
Attended:
University of Edinburgh
I have a first-class honours degree in English and French from the University of Edinburgh and, in the thirty years since graduating, have worked as a publisher, copywriter, journalist, books editor and ghostwriter, with some thirty books published under various pseudonyms. Much of my work in the past was for television and film companies, and I have a great deal of experience in working on film sets abroad and in interviewing cast and crew, including major Hollywood stars.
I have taught creative writing at the University of Westminster, where I also tutored undergraduate and post-graduate students on a one-to-one basis in essay and dissertation skills. I have travelled widely and have written travel articles for, amongst other publications, Conde Nast Traveller, the Times and the Independent I speak fluent French.I have been studying classical portraiture and life drawing for several years at London Fine Art Studios.
Christian
First class Oxford English Graduate, tutoring up to Degree level.
( 103 Hours )
Background Check
Face to Face or Online
About Christian
Attended:
The Skinners' School
University of Oxford
After graduating with a First Class English degree from Oxford, I am a full-time English, History, Politics and Philosophy tutor with five years of tutoring experience. I specialise in helping students get to their first choice universities, working with them throughout the admissions process and helping them secure top grades in exams.
Eloise
First Class Law graduate from Cambridge University and qualified solicitor (corporate law with five years of experience at a leading US law firm).
( 50 Hours )
Background Check
Face to Face or Online
About Eloise
Attended:
University of Law
University of Cambridge
I am a qualified solicitor, specialising in the field of corporate tax. I studied Law at Cambridge University, graduated with a triple First Class degree and was named 'Cambridge Law Student of the Year' in recognition of academic excellence.
I am also passionate about wellness, and I am a qualified Pilates, yoga and meditation teacher. My first book was published by The Law Society in 2019. My second book will be published by Practical Inspiration Titles in 2021.