Call anytime: +44 208 004 7639
Find A Tutor
Please select a subject and level
A Level Human Biology Tutors
3 Tutors Found
Dr Claire
Full-time tutor with over 10 years teaching experience, DPhil in Biochemistry from University of Oxford.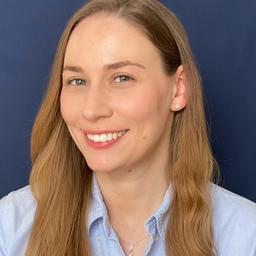 ( 223 Hours )
Background Check
Online
About Dr Claire
Attended:
Cardiff University
University of Oxford
I am an erudite and very capable educator with over 10 years of teaching experience in Biology, Chemistry, Physics and Mathematics at both GCSE-level and A-level.
I gained my DPhil in Molecular Biochemistry and Chemical Biology from the University of Oxford. During my DPhil I published first-author papers in highly-regarded journals and filed a patent on my research. I also gave undergraduate tutorials and I was an admissions interviewer in the Biochemistry department for three years.
I work full-time as a private tutor and educational consultant. I am highly organized and plan my lessons thoroughly to ensure my students gain in both knowledge and confidence. I also ensure my students develop good examination technique with plenty of practice answering exam-style questions. I am an Assessment Specialist with both CIE and OCR and thus have an excellent understanding of the examination process.
Will
Medical Degree from University College London, Science Communicator and Specialist in Medical Admissions Support.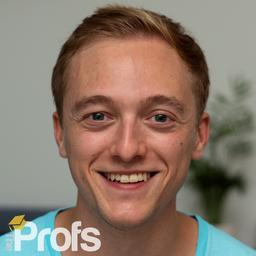 ( 54 Hours )
Background Check
Online
About Will
Attended:
University College London (University of London)
I currently work in Scientific Communications. I spend my day 'translating' complicated medical and research topics into engaging and informative content. With a great eye for detail I can quickly pinpoint ways to improve your personal statement and help you tick the right boxes for an admissions team.
I teach researchers how best to communicate their research to various audiences, ranging from healthcare professionals to patients. As the leader of several teams I look to get the best out of all my teammates; by nurturing strengths and identifying areas of improvement I do the same for my tutees.
Martin
Retired Senior Lecturer in Restorative Dentistry, With MA and EdD in Education Studies.
( 50 Hours )
Background Check
Face to Face or Online
About Martin
Attended:
University of Birmingham
Cardiff University
University of Newcastle
I qualified as a dentist a long time ago.
I began my love affair with teaching while doing a spell as a charity worker in a developing country, beginning in 1985. I enjoyed it so much that, once back in the UK, I took up a post teaching dental therapist and dental hygienists in Cardiff, where I remained for 20 years, retiring in 2017
During those 20 years, my love of teaching led me to undertake a masters degree and a doctorate in education, so I could learn a bit about the processes of teaching and learning. I made use of this knowledge and also gave back to the dental community by spending a few years as the external examiner on a PGCert programme for clinicians (Doctors, Dentists, Nurses etc) who wanted to further their own knowledge of teaching and learning. I also contributed by spending 6 years as an inspector for the General Dental Council, helping to ensure that dental therapy and hygiene programmes around the UK were of a high standard.
One of the privileges of being a teacher is to watch students develop their knowledge and skills and I have enjoyed observing and contributing to that development throughout my career. I keep in touch with a number of my ex-students via facebook, and am very proud to see how many of them have gone on to fulfilling careers. In fact, several of them are now teaching on the Cardiff dental hygiene and therapy programmes themselves.
Once I retired in 2017, I found that I missed teaching, and so joined the Profs to offer my expertise in teaching, dentistry and biological sciences. I offer private tuition in A level biology, help undergraduate students with writing skills for final year dissertations and provide writing support for the occasional student undertaking a masters degree.