Call anytime: +44 208 004 7639
Find A Tutor
Please select a subject and level
A Level Physics and Astronomy Tutors
3 Tutors Found
Dr Nicholas
Experienced Examiner of Physics and Mathematics, Teacher of All Levels, Ex-Principle University Lecturer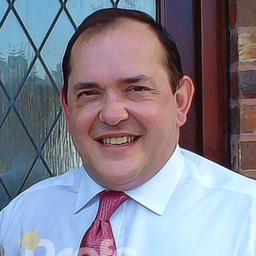 ( 3,415 Hours )
Background Check
Face to Face
About Dr Nicholas
Attended:
Queen Mary, University of London (University of London)
Cardiff University
After obtaining 15 O levels, 5 A levels and 2 S levels at School I obtained a first class honours degree in physics and mathematics with my major physics topic being astrophysics from London University. I am friendly, compassionate and approachable. I am passionate about education, always striving for the best in every student, allowing them to reach their maximum potential. I teach A Level, STEP, NSAA, MAT, as well as undergraduate and higher levels.
I am a very experienced teacher and tutor who has helped numerous students of all abilities in Physics, Mathematics and Chemistry. I was previously a Headteacher of a Secondary school and believe that effort is more important than natural ability. I have tutored up to university level in Mathematics and Physics and taught Chemistry to students up to age 18.
Dr David
Over 30 Years Teaching Experience, Deputy Director of the Graduate School at Imperial College
( 1,342 Hours )
Background Check
Face to Face or Online
About Dr David
Attended:
University College London (University of London)
Imperial College of Science, Technology and Medicine
University of Bristol
I am a highly experienced Physics and Mathematics tutor. I tutor students between the ages of 10 and 18, preparing them for entrance exams, GCSE and A levels. I also assist students with UCAS applications and university interviews and have recent experience of teaching mid-career students for exams such as GAMSAT.
Recently I won a prize as the best new tutor in 2019 at the Profs, and last academic year my six A level Physics students achieved five A Stars and an A respectively.
Benjamin
PhD candidate in Aerodynamics with a Master's of Engineering (Aerospace and Aerothermal Engineering) from the University of Cambridge.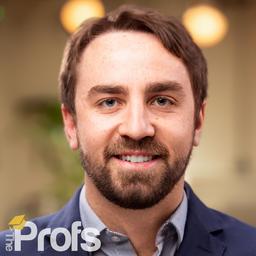 ( 634 Hours )
Background Check
Online
About Benjamin
Attended:
University of Southampton
University of Cambridge
I am studying for a PhD in the Aerodynamics and Flight mechanics group at Southampton University and have a Masters of Engineering in Aerospace and Aerothermal engineering from the University of Cambridge (Trinity College). I am an award-winning engineer with national and Cambridge departmental prizes in computational modelling, mechatronics, and software development.
Outside of academia I am a qualified private pilot and experienced technical scuba diver. I am also a reservist in the British Army's Royal Engineers where I support their national airfields infrastructure team.