Call anytime: +44 208 004 7639
Find A Tutor
Please select a subject and level
A Level STEP Tutors
3 Tutors Found
Dr Arjun
Masters And Ph.D In Mathematics, Tutors at All Levels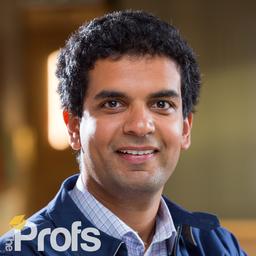 ( 4,585 Hours )
Background Check
Face to Face or Online
About Dr Arjun
Attended:
University of Sheffield
University of Bath
I believe my role as a tutor is to provide my students with individual assistance and support with their problems, and equally importantly, to try and ignite their interest in studying. I try and engage my students, to stimulate them, while still making them feel comfortable around me. It is essential that students not only get good grades, but also understand concepts, learn to think mathematically and solve problems themselves.
Rather than just showing them how to solve problems, I encourage students to think and work through things themselves, while only gently prodding them in the right direction. This tends to greatly enhance their knowledge and self-confidence, and many are surprised at how well they do.
Dr Nicholas
Experienced Examiner of Physics and Mathematics, Teacher of All Levels, Ex-Principle University Lecturer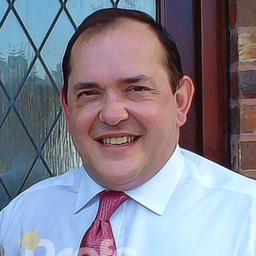 ( 3,415 Hours )
Background Check
Face to Face
About Dr Nicholas
Attended:
Queen Mary, University of London (University of London)
Cardiff University
After obtaining 15 O levels, 5 A levels and 2 S levels at School I obtained a first class honours degree in physics and mathematics with my major physics topic being astrophysics from London University. I am friendly, compassionate and approachable. I am passionate about education, always striving for the best in every student, allowing them to reach their maximum potential. I teach A Level, STEP, NSAA, MAT, as well as undergraduate and higher levels.
I am a very experienced teacher and tutor who has helped numerous students of all abilities in Physics, Mathematics and Chemistry. I was previously a Headteacher of a Secondary school and believe that effort is more important than natural ability. I have tutored up to university level in Mathematics and Physics and taught Chemistry to students up to age 18.
Dr Jack
PhD (QMUL), MMath (with Distinction) and BA (First Class) (University of Cambridge) in Mathematics, Over 2,000 Hours Experience Tutoring.
( 2,029 Hours )
Background Check
Face to Face or Online
About Dr Jack
Attended:
Queen Mary, University of London (University of London)
Prior Pursglove College
University of Cambridge
I have been a full time Mathematics tutor since March 2018 and have over 2500 hours of experience with private tuition. In this time I have received nine five-star TrustPilot reviews (for The Profs) as well as being nominated for The Profs' "Best Newcomer Award" 2017-2018.
My research specialism is in Combinatorics (sometimes known as discrete mathematics) and Probability. Specifically, graph theory and the theory of random graphs, including geometric random graphs.