Call anytime: +44 208 004 7639
Find A Tutor
Please select a subject and level
Anatomy Tutors - All Levels
5 Tutors Found
Dr Joe
PhD in Molecular Oncology, Examination Marker at Queen Mary University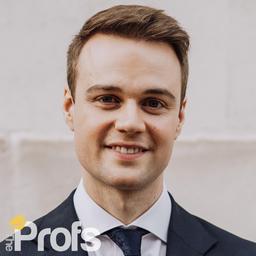 ( 2,150 Hours )
Online
About Dr Joe
Attended:
Queen Mary, University of London (University of London)
During my PhD at Barts Cancer Institute I successfully supervised Masters and Undergraduate students for Barts and the London School of Medicine and Dentistry, all of whom obtained either at least a Merit or a First Class degree, respectively.
I have presented research at national and international academic conferences, for which I have received recognition and awards. Additionally, I have published numerous peer-reviewed scientific journal articles, including two first author publications.
Dr Ramsay
My overall philosophy of teaching is simple: I hope to make the students that I interact with some how richer from their experience(s) with me. A part of my role as a teacher is to facilitate the learning of factual information and key principles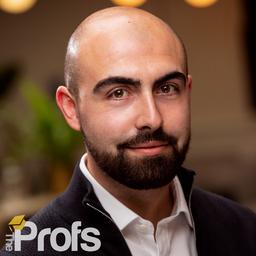 ( 1,526 Hours )
Background Check
Face to Face or Online
About Dr Ramsay
Attended:
Queen Mary, University of London (University of London)
Queen Margaret University
I am an enthusiastic and energetic individual who is both self-motivated and proactive. An excellent communicator at all levels internal & external can be relied on to work well both as part of a team and individually. I thrive on a challenge and have delivered my best results when faced with pressing targets.
As well as possessing a BSc, MSc, and PhD from Queen Margaret's University and The London School of Medicine, I have a vast experience of teaching at all levels. Currently I teach two days a week, lecturing in Critical Analysis.
Gareth
Highly experienced and engaging Science teacher with an excellent track record of results.
( 312 Hours )
Online
About Gareth
Attended:
University of Leeds
I have been tutoring and teaching for over 14 years, and over half of that has been spent in the position of Head of Science or assistant principal. I believe that I am easy to be around and students feel comfortable when working with me and are confident that they can ask any question, no matter how silly they may perceive it to be. I always try to think of relevant and engaging ways to tackle a topic to enable all abilities to understand.
Having left teaching in September 2018 to spend more time with my baby daughter, I've set up my own business that designs lesson resources for other teachers. This not only means that I have access to hundreds of resources that I share during lessons to back up the learning but also means that I'm aware of the intricacies and key details of all of the specifications, including the International ones
Dr Claire
Full-time tutor with over 10 years teaching experience, DPhil in Biochemistry from University of Oxford.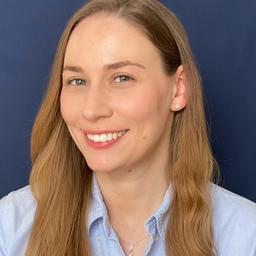 ( 223 Hours )
Background Check
Online
About Dr Claire
Attended:
Cardiff University
University of Oxford
I am an erudite and very capable educator with over 10 years of teaching experience in Biology, Chemistry, Physics and Mathematics at both GCSE-level and A-level.
I gained my DPhil in Molecular Biochemistry and Chemical Biology from the University of Oxford. During my DPhil I published first-author papers in highly-regarded journals and filed a patent on my research. I also gave undergraduate tutorials and I was an admissions interviewer in the Biochemistry department for three years.
I work full-time as a private tutor and educational consultant. I am highly organized and plan my lessons thoroughly to ensure my students gain in both knowledge and confidence. I also ensure my students develop good examination technique with plenty of practice answering exam-style questions. I am an Assessment Specialist with both CIE and OCR and thus have an excellent understanding of the examination process.
Jack
Adept PhD student, specialising in biochemistry and oncology, from University College London
( 120 Hours )
Background Check
Face to Face or Online
About Jack
Attended:
University College London (University of London)
University of Nottingham
Imperial College of Science, Technology and Medicine
My motivation for science, coupled with my ambition has led me to pursing a research career in the biosciences that I hope will lead to teaching the next generation of scientists. I have written for the Imperial College student newspaper, Felix, to convey interesting and relevant ideas in medical biology. I have obtained a thorough understanding of biology, chemistry and biochemistry during my six years of higher education. My strengths lie in my communication and clarity with students, detailed understanding of biological and chemical sciences and analysis of examination questions to devise appropriate answers.