Call anytime: +44 208 004 7639
Find A Tutor
Please select a subject and level
Art Tutors - All Levels
3 Tutors Found
Mark
Over 20 Years Teaching Experience, Ex-Senior Lecturer at Australian University. Member of The Chartered Institute of Marketing, UK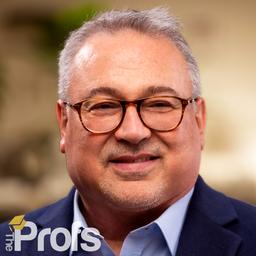 ( 3,224 Hours )
Background Check
Face to Face or Online
About Mark
Attended:
Swinburne University of Technology, Melbourne Australia
Academy of Design Australia
RMIT University Melbourne Australia
Undergraduate and postgraduate university instructor for 20 years, the last 6 as Programme Leader/Senior lecturer for a variety of business and creative design subjects. I enjoy mentoring in individual, team or group capacity and I especially enjoy teaching those committed to learning pathways.
Dr Bess
Academic writing specialist with a proven track record in supporting essays and disserations in the humanities and the arts, PhD from UWE Bristol and Fellow of Higher Education Academy.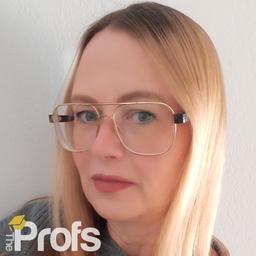 ( 983 Hours )
Background Check
Online
About Dr Bess
Attended:
Higher Education Academy
University of the West of England
London Metropolitan University
I hold extensive experience in teaching academic writing and research at BA, MA and PhD level, successfully supporting students at Sotheby's MA Art Theory and Business of the Arts, UAL, RCA, Goldsmiths BA Media Studies, SOAS Curatorial Museum Studies, University of Nottingham and Bristol University BA Art History.
I support students in developing critical, analytical thinking and ways to structure ideas which the higher-order and complex thinking that academic research and writing demand. Working internationally, I practice a deep understanding of the challenges that a student with English as a second language face in studying in the UK.
Students tell me that: "I am hopeful you will be around to help with tutoring (what you are so good at)!
" I just wanted to let you know that I got my results back for the thesis and I got a 1st! (78.5%!) I could not have done it without you, and I am so grateful."
"I remember and benefit from Bess's inspiring, encouraging and empowering approach. She just gave me that extra nudge to go for the goals that I want to achieve and to have the courage to "cross the Rubicon."
Professional feedback states that: "Bess has proved she is a flexible and responsive teacher. She looks carefully at the needs of the student and responds accordingly, devising and structuring schemes of work and lesson plans which meet the differentiated needs of the learners. Bess also uses enjoyable and relevant topics which motivate the learners and help them access the experience in a fun and stimulating way.
Amy
Top Rated Architecture Lecturer, BA + MA (Cantab) Architecture (The University of Cambridge) MSc Environment and Sustainable Development (The Bartlett, University College London).
( 50 Hours )
Background Check
Face to Face or Online
About Amy
Attended:
The Grammar School At Leeds
University College London (University of London)
University of Cambridge
I am a Cambridge University graduate with an MSc from The Bartlett, UCL. I am an experienced architecture tutor with 2+ years of experience and first class reviews from all my tutees. I teach all elements of architecture with specialisation in sustainable design. I also offer specific mentorship for Cambridge University applicants.