Call anytime: +44 208 004 7639
Find A Tutor
Please select a subject and level
NSAA Tutors - All Levels
2 Tutors Found
Dr Fraser
PhD in Structural Biology and 1st class Biochemistry degree from the University of Manchester, Published in the Journal *Nature*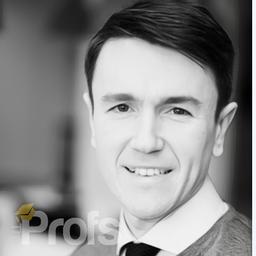 ( 224 Hours )
Background Check
Online
About Dr Fraser
Attended:
Arnold Hill School and Technology College
University of Manchester
I am an expert tutor specialising in teaching Biology and Chemistry at all levels. My background is in Biochemistry; I gained a PhD in Structural Biology from one of the most prestigious labs in the world; teaching and publishing my research in the journals *Nature* and *Biochemistry*. As well as being a professional tutor I also contribute as a medical writer for the medical communications agency, AXON; writing scientific manuscripts and other academic publications.
I have expert knowledge in Biochemistry and a deep understanding of the natural sciences, which I am excited to impart on students. I have a 1st class Biochemistry degree from the University of Manchester and A levels in Mathematics, Chemistry and Physics. I am very much enjoying my tutoring journey with The Profs.
Leonardo
Friendly and flexible Physics and Math tutor; M. Sci. at Trinity College, University of Cambridge; PhD at ETH Zurich, Switzerland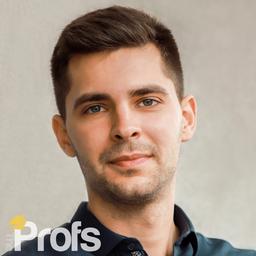 ( 50 Hours )
Background Check
Online
About Leonardo
Attended:
ETH Zurich
University of Cambridge
I was born and grew up in sunny Croatia. In high school, I successfully participated in many science competitions, winning two bronze medals, one at the International Astronomy Olympiad in Hangzhou, China (2009) and one at the International Olympiad on Astronomy and Astrophysics in Katowice, Poland (2011).
In 2012, I received a full scholarship and an additional bursary for living costs to study Natural Sciences at Trinity College, University of Cambridge. I finished my Bachelor's and Master's with First Class Honours and proceeded to do my PhD at ETH Zurich, Switzerland in the area of magnetism and electron microscopy.
I am easygoing, talkative and friendly. In my spare time, I like hiking, swimming, cycling, learning new languages (finally able to speak German!) and spending time in nature. I am a huge fan of animals, and I would be very happy to meet your pets online.