Call anytime: +44 208 004 7639
Find A Tutor
Please select a subject and level
Statistics Tutors - All Levels
12 Tutors Found
Dr Arjun
Masters And Ph.D In Mathematics, Tutors at All Levels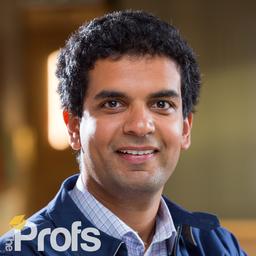 ( 4,585 Hours )
Background Check
Face to Face or Online
About Dr Arjun
Attended:
University of Sheffield
University of Bath
I believe my role as a tutor is to provide my students with individual assistance and support with their problems, and equally importantly, to try and ignite their interest in studying. I try and engage my students, to stimulate them, while still making them feel comfortable around me. It is essential that students not only get good grades, but also understand concepts, learn to think mathematically and solve problems themselves.
Rather than just showing them how to solve problems, I encourage students to think and work through things themselves, while only gently prodding them in the right direction. This tends to greatly enhance their knowledge and self-confidence, and many are surprised at how well they do.
Dr Don
Over 12 Years' Experience as a Full-time Tutor, PhD in Philosophy of Maths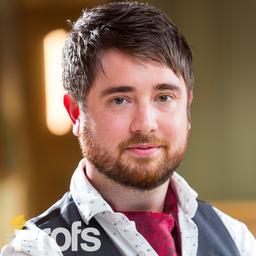 ( 3,030 Hours )
Background Check
Face to Face or Online
About Dr Don
Attended:
University of Cambridge
University College London (University of London)
I am a full-time economics, mathematics, philosophy and psychology tutor, a Cambridge and UCL graduate, and an academic researcher. As well as two Master's degrees, I also hold a PhD in the philosophy of maths, which focused on probabilistic arguments, and I am presently writing a second PhD on economics and psychology, which looks at well-being in the context of deliberation.
I am an experienced, reliable, and punctual tutor that delivers a personalised service, catering to the individual needs of my students in an engaging way. I am looking to build new relationships with students for online tuition via Zoom and Bitpaper. I can help with exam preparation as well as provide support for essays and dissertations.
Dan
Over 2,000 Hours Experience Teaching at Undergraduate Through to PhD level. MSc in Finance, BSc in Physics from Imperial College London.
( 2,819 Hours )
Online
About Dan
Attended:
Imperial College of Science, Technology and Medicine
I have been teaching for more than 10 years, working exclusively with The Profs for the last 5. I teach finance, statistics, econometrics, and a broad range of other topics from applied mathematics and statistics up to PhD level. I have an extensive familiarity with the undergraduate and postgraduate syllabuses of many UK institutions, including LSE, Durham, Bristol, UCL and Warwick.
An early and enthusiastic adopter of online teaching methods, I pioneered their use at The Profs. I now teach more or less exclusively online, believing this to be the superior teaching solution in most cases. Before teaching I worked in data analytics, and still enjoy doing some freelance data science in my spare time, using many of the same ideas I teach my students.
Dr Nikhil
Cambridge Graduate, PhD in Financial Econometrics, More Than 1,000 Hours Taught with The Profs
( 1,464 Hours )
Online
About Dr Nikhil
Attended:
University of Cambridge
Imperial College of Science, Technology and Medicine
I specialise in consulting and training in quantitative subjects. Through my PhD and research I have gained extensive computing skills, namely in C++, MQL4, Python, Matlab, and SQL. I have been a quantitative tutor for The Profs for over 6 years (over 80 clients and over 1000 sessions completed).
Previously, I worked at Accenture in the area of Data Warehousing / Business Intelligence. I delivered onsite training for Warner Bros. Italy (client of Accenture UK) and through The Profs I have delivered Python training for WiredScore for 2 years,
Tavis
Professional Psychologist. Accredited Counsellor. Qualified Teacher. Tavis is the highly qualified "triple threat" player of The Profs' private tuition team.
( 1,396 Hours )
Background Check
Face to Face
About Tavis
Attended:
NCFE
Kingston College
Birkbeck College (University of London)
I am an award winning veteran psychology tutor with classroom experience teaching GCSE, A-Level and University-level Psychology, Social Sciences and Counselling Theory & Skills. Furthermore, I am a qualified teacher as well as a qualified, accredited and insured counsellor able to provide emotional support or teaching counselling skills inclusive of research. I specialise in supporting vulnerable, LDD and mature learners.
Lucia
Data Scientist, Mentor and Professional Tutor with MSc in Maths and Statistics from LSE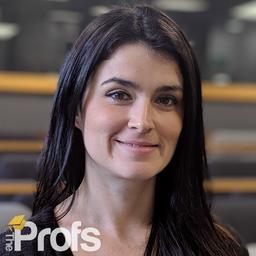 ( 921 Hours )
Face to Face or Online
About Lucia
Attended:
Universidad de Buenos Aires
London School of Economics and Political Science (University of London)
I am a Data Scientist working in the industry for 6+ years. I graduated from London School of Economics with a Distinction in MSc Management Science (Applied Stats), and from University of Buenos Aires with Distinction in MSc in Applied Mathematics, with focus in Econometrics, Statistics and Probability, Data Science, Machine Learning and coding.
I have been an Assistant Professor at several Universities, as well as a tutor and a Research Assistant. I currently run my own Data Science outsourcing services.
My main interest is to tutor Professionals in all Data Science related areas - coding, Statistics, best practices, Machine Learning and Algorithms, Quantitative and Qualitative Methods. Being Data Science such a dynamic discipline and so hot the industry at the moment, I believe there is a lot of room for advising professionals of all areas on how to improve their day-to-day tasks with the use of data.
On the other hand, I am interested in tutoring Undergrads and Graduate students in Mathematics, Statistics and Computer Science: with regard to the last one, I can teach:
-Foundations of coding - logical structures, algorithm design and optimisation
-Specific package usage in Python, R, SPSS and others.
Sam
1st Class in Economics with Economic History from LSE, Ex-Top Private Equity Fund Manager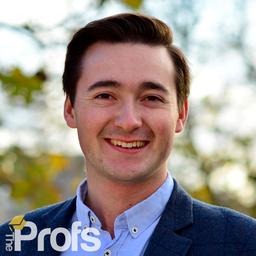 ( 828 Hours )
Background Check
Online
About Sam
Attended:
London School of Economics and Political Science (University of London)
I am a recent LSE graduate with a 1st class degree in Economics with Economic History. I have a background in finance, having worked in private equity and asset management at Ardian and JP Morgan.
I teach Economics and Economic History up to and including undergraduate. This includes ensuring clarity amongst students in terms of research, understanding econometrics/models, essay writing.
Dr Chin
MEng and PhD in Chemical Engineering from Imperial College London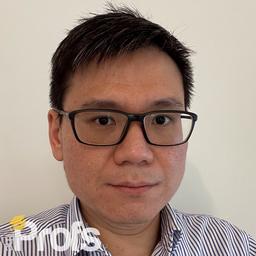 ( 648 Hours )
Background Check
Face to Face or Online
About Dr Chin
Attended:
Imperial College of Science, Technology and Medicine
I'm from Malaysia, and I can speak in English, Mandarin and Malay. I graduated from Imperial College London with my PhD in Chemical Engineering. I enjoy teaching, and I feel the need to help students who require further clarification or have the desire to know more.
I have been in the UK for more than 15 years, and I had many juniors who seek advice from me in terms of preparation for exams, writing reports, preparing presentation and thesis writing. I like to relate advice based on my personal experience, because I believe that is the best way to communicate.
Amir
LSE BSc Economics (First Class), UCL MSc Machine Learning (Distinction). Specialising in Economics, Mathematics and Machine Learning.
( 341 Hours )
Background Check
Face to Face or Online
About Amir
Attended:
UCL
London School of Economics and Political Science (University of London)
I studied BSc Economics at LSE, where I graduated with a First Class Honours in 2017.
In 2019, I returned to university to pursue an MSc degree in Data Science and Machine Learning from UCL.
I am able to cover the following modules at university level:
Econometrics, Microeconomics, Statistics, Mathematics (Linear Algebra and Calculus), Machine Learning, Deep Learning, Data Science/Analysis
Sean
Experienced Data Scientist and Tutor, MSc Machine Learning (UCL), Part III Mathematics (Cambridge)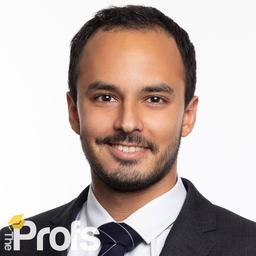 ( 198 Hours )
Background Check
Face to Face or Online
About Sean
Attended:
University College London (University of London)
Imperial College of Science, Technology and Medicine
University of Cambridge
I am a data scientist advising clients on how to make their data come to life using the latest data science and machine learning tools in Python and R.
I provide tutoring services in mathematics, statistics and programming, as well as in standardised testing (GMAT/GRE/AP courses).
I can also help with gaining admission into selective maths- or coding-heavy courses.
Dr Sian
Experienced Physics and Maths tutor, MSci and PhD in Physics from Imperial College London
( 152 Hours )
Online
About Dr Sian
Attended:
Imperial College of Science, Technology and Medicine
As a qualified science teacher with a PhD in Atmospheric Physics from Imperial College, I have experience tutoring a range of students, from Year 5 students preparing for the 11+ exams right through to postgraduate students who need some support with their research.
I have taught science at schools in London and was graded Outstanding in my PGCE.
Dr Franz
Former Lecturer and Highly Experienced Tutor Specialising in Statistics, Mathematics and Actuarial Science.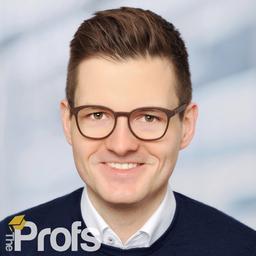 ( 50 Hours )
Face to Face or Online
About Dr Franz
Attended:
University of Oxford
I'm currently working as a consultant in New York City, working at the intersection of management consulting and data science. Prior to this, I obtained a PhD in Mathematics/Statistics from the University of Oxford. I combine a broad range of experience that enables me to teach both a theoretical as well as an applied content to students. Having taught at various Oxford departments and colleges, I am familiar with the whole mathematics and statistics curriculum for undergraduate students, and gained knowledge on the effectiveness of a variety of teaching methods. As part of my work, I apply modern statistical methods and artificial intelligence, combining mathematical expertise with a business angle. Part of my role is explaining these models to client users, often to a non-technical audience.