Call anytime: +44 208 004 7639
Find A Tutor
Please select a subject and level
International Baccalaureate Admissions Advice Tutors
2 Tutors Found
Tavis
Professional Psychologist. Accredited Counsellor. Qualified Teacher. Tavis is the highly qualified "triple threat" player of The Profs' private tuition team.
( 1,396 Hours )
Background Check
Face to Face
About Tavis
Attended:
NCFE
Kingston College
Birkbeck College (University of London)
I am an award winning veteran psychology tutor with classroom experience teaching GCSE, A-Level and University-level Psychology, Social Sciences and Counselling Theory & Skills. Furthermore, I am a qualified teacher as well as a qualified, accredited and insured counsellor able to provide emotional support or teaching counselling skills inclusive of research. I specialise in supporting vulnerable, LDD and mature learners.
Rhys
Informal and friendly Languages & Linguistics expert, specialising in Spanish, Phonetics, and Oxbridge Admissions (including MLAT Preparation).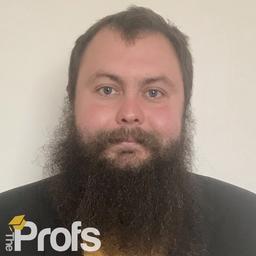 ( 50 Hours )
Background Check
Face to Face or Online
About Rhys
Attended:
Háskóli Íslands / University of Iceland, Reykjavík
University of Oxford
I fell into tutoring when offered some part-time tuition work, during my study of Linguistics and Spanish at St Catherine's College, Oxford. Roughly eight years later, tutoring has become my full-time profession, still with a focus on those two subjects, as well as university entrance to Oxbridge and Russell Group universities for a range of subjects. I am lucky to teach language and linguistics - two subjects which dovetail each other and continually provide new avenues for exploration. I have helped students improve their language grades at all levels, and achieve university offers from Oxbridge, Edinburgh, Bristol, and others. I take an informal but rigorous approach to tutoring, taking advantage of the personal, non-classroom relationship that tuition allows. I have a special (but rarely indulged!) interest in Old Norse and modern Icelandic.