Call anytime: +44 208 004 7639
Find A Tutor
Please select a subject and level
Key Stage 3 Personal Statement Tutors
2 Tutors Found
Jack
Adept PhD student, specialising in biochemistry and oncology, from University College London
( 120 Hours )
Background Check
Face to Face or Online
About Jack
Attended:
University College London (University of London)
University of Nottingham
Imperial College of Science, Technology and Medicine
My motivation for science, coupled with my ambition has led me to pursing a research career in the biosciences that I hope will lead to teaching the next generation of scientists. I have written for the Imperial College student newspaper, Felix, to convey interesting and relevant ideas in medical biology. I have obtained a thorough understanding of biology, chemistry and biochemistry during my six years of higher education. My strengths lie in my communication and clarity with students, detailed understanding of biological and chemical sciences and analysis of examination questions to devise appropriate answers.
Rhys
Informal and friendly Languages & Linguistics expert, specialising in Spanish, Phonetics, and Oxbridge Admissions (including MLAT Preparation).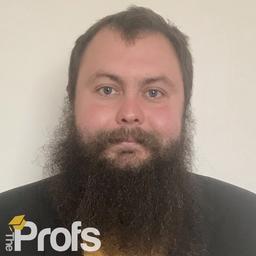 ( 50 Hours )
Background Check
Face to Face or Online
About Rhys
Attended:
Háskóli Íslands / University of Iceland, Reykjavík
University of Oxford
I fell into tutoring when offered some part-time tuition work, during my study of Linguistics and Spanish at St Catherine's College, Oxford. Roughly eight years later, tutoring has become my full-time profession, still with a focus on those two subjects, as well as university entrance to Oxbridge and Russell Group universities for a range of subjects. I am lucky to teach language and linguistics - two subjects which dovetail each other and continually provide new avenues for exploration. I have helped students improve their language grades at all levels, and achieve university offers from Oxbridge, Edinburgh, Bristol, and others. I take an informal but rigorous approach to tutoring, taking advantage of the personal, non-classroom relationship that tuition allows. I have a special (but rarely indulged!) interest in Old Norse and modern Icelandic.