Call anytime: +44 208 004 7639
Find A Tutor
Please select a subject and level
Lecturer Personal Statement Tutors
2 Tutors Found
Dr Leonard
Top Rated Finance Lecturer, MSc And PhD In Finance From Imperial College London.
( 1,160 Hours )
Background Check
Online
About Dr Leonard
Attended:
Imperial College of Science, Technology and Medicine
I am the founder of several Education Technology companies focussed on tutoring and distance-learning including The Profs, Spires and BitPaper. My platforms are used by thousands of teachers, tutors and students globally and I have won several national and international awards along with my other co-founders.
In addition, having completed a PhD in Finance, I have also lectured on the MSc Finance Programmes at Imperial College Business School, where I repeatedly scored top rankings in student evaluations. My research focused on informational inefficiencies in credit markets and I have published papers in leading peer-reviewed academic journals. I presented my doctoral thesis at the American Finance Association. Professionally, I was a vice president in the bond trading department of JP Morgan, London. I was a global market strategist and provided research and commentary across all major markets including bonds, credit, equities, FX and commodities.
Rhys
Informal and friendly Languages & Linguistics expert, specialising in Spanish, Phonetics, and Oxbridge Admissions (including MLAT Preparation).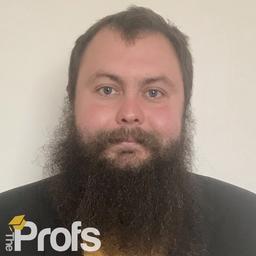 ( 50 Hours )
Background Check
Face to Face or Online
About Rhys
Attended:
Háskóli Íslands / University of Iceland, Reykjavík
University of Oxford
I fell into tutoring when offered some part-time tuition work, during my study of Linguistics and Spanish at St Catherine's College, Oxford. Roughly eight years later, tutoring has become my full-time profession, still with a focus on those two subjects, as well as university entrance to Oxbridge and Russell Group universities for a range of subjects. I am lucky to teach language and linguistics - two subjects which dovetail each other and continually provide new avenues for exploration. I have helped students improve their language grades at all levels, and achieve university offers from Oxbridge, Edinburgh, Bristol, and others. I take an informal but rigorous approach to tutoring, taking advantage of the personal, non-classroom relationship that tuition allows. I have a special (but rarely indulged!) interest in Old Norse and modern Icelandic.