Call anytime: +44 208 004 7639
Find A Tutor
Please select a subject and level
Master's Business Management Tutors
3 Tutors Found
Dr Keely
Chartered Psychologist with 8 Years' Tutoring Experience and a PhD in Organisational Psychology from King's College London.
( 2,219 Hours )
Background Check
Online
About Dr Keely
Attended:
Goldsmiths College (University of London)
King's College London (University of London)
I am a researcher, tutor and practitioner working in the field of Organisational Psychology. I have a wide collaboration network with Russell Group and other highly ranked universities in the UK. My research interests are eclectic, including organisational recruitment, selection and assessment, individual differences, consumer behaviour, and employee health and well-being. I have published in the International Journal of Selection and Assessment and produced an array of non-academic publications for a host of universities and organisations. My practitioner experience includes Graduate Talent Assessment for a global investment management firm and I have extensive experience working in Higher Education Marketing, Recruitment and Admissions.
I have been tutoring for the past eight years. This has included working as an International Programme Tutor for the University of London, Associate Lecturer at Goldsmiths, and Visiting Tutor at King's College London. I have worked as a private tutor for the past six years and have a consistent track record of five star student evaluations. Additionally, I have successfully mentored students in securing offers on undergraduate and postgraduate (including doctoral) courses at top universities.
Christoph
10 Years Economics and Management Tutoring Experience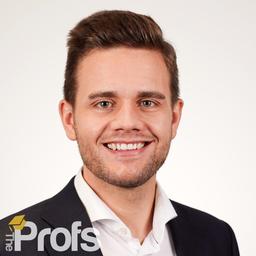 ( 1,606 Hours )
Online
About Christoph
Attended:
London School of Economics and Political Science (University of London)
I have been supporting Bachelor, Master and PhD students in the fields of Economics and Management for over 10 years. I have also successfully advised students on academic and professional applications and career choices.
I have been working in financial services (asset management, banking and fintechs) for 9 years as well as founding and running consulting and technology companies. I graduated from LSE with an MSc in International Political Economy.
Lola
Top rated Management/Organisation Studies Tutor, Doctoral Researcher at Queen Mary University of London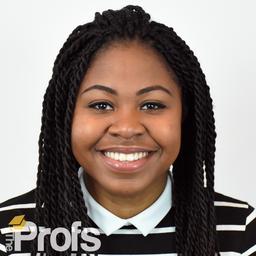 ( 581 Hours )
Background Check
Face to Face or Online
About Lola
Attended:
Queen Mary, University of London (University of London)
London School of Economics and Political Science (University of London)
I am a professional tutor with over 6 years' experience tutoring Business and specialist Management courses ranging from Management studies, Human Resource Management, Organisation Behaviour and Analysis, Employment Relations, Diversity, Critical Analysis of Organisations to Business Ethics. My background is in Management with a 1st class degree from Queen Mary, University of London and a Masters (with Distinction) in HR from the London School of Economics. I am currently studying for my Doctorate degree in Management at Queen Mary, University of London, where I also teach seminars and mark assessments for undergraduate courses in the Business School.
I have experience tutoring students in the UK, EU and Asia from GCSE level to Master's level; with over 70% of my students reporting an improvement to at least a B grade.