Call us 24/7: +44 208 004 7639
Find A Tutor
Master's Econometrics Tutors
3 Tutors Found
Dan
Over 2,000 Hours Experience Teaching at Undergraduate Through to PhD level. MSc in Finance, BSc in Physics from Imperial College London.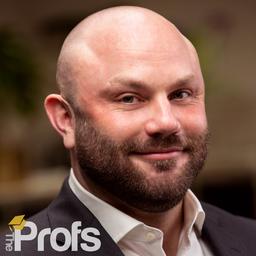 Online
About Dan
I have been teaching for more than 10 years, working exclusively with The Profs for the last 5. I teach finance, statistics, econometrics, and a broad range of other topics from applied mathematics and statistics up to PhD level. I have an extensive familiarity with the undergraduate and postgraduate syllabuses of many UK institutions, including LSE, Durham, Bristol, UCL and Warwick.
An early and enthusiastic adopter of online teaching methods, I pioneered their use at The Profs. I now teach more or less exclusively online, believing this to be the superior teaching solution in most cases. Before teaching I worked in data analytics, and still enjoy doing some freelance data science in my spare time, using many of the same ideas I teach my students.
Dr Don
Over 12 Years' Experience as a Full-time Tutor, PhD in Philosophy of Maths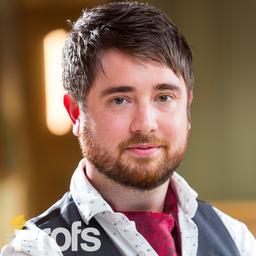 Background Check
Face to Face or Online
About Dr Don
I am a full-time economics, mathematics, philosophy and psychology and tutor, Cambridge and UCL graduate, and researcher. I am looking to build new relationships with students who are looking for online tuition, via Skype and Bitpaper. I can help with exam preparation in the subjects that i study as well as support for essays and dissertations. CV and references are available on request.
I am an experienced, reliable and punctual tutor. I am able to work flexible hours and deliver a personalised service that caters to the individual needs of my students in an engaging way. I have one PhD in philosophy of maths and am presently writing a second PhD thesis on well-being (economics and psychology).
Dr Paul
Over 15 Years of Tutoring Experience with an MSc in Astrophysics and PhD in Mathematics
Online
About Dr Paul
I have been tutoring and can teach all levels for Mathematics, statistics and econometrics up to PhD, as well as all for Physics up to Masters level. I have worked with students from a variety of UK universities (e.g. LSE, Cambridge, Oxford, Imperial, Warwick, UCL etc) as well as international universities such as Harvard, Cornell, Macquarie (Sydney).
I have an undergraduate degree in applied physics and mathematics, a PhD in mathematics, and have recently completed a masters in astrophysics. I worked for eight years in an investment bank, developing and coding up option pricing models.
The Profs Reviews: Live Feed
Contact us to find out more
We are here to help
Contact Us