Call anytime: +44 208 004 7639
Find A Tutor
Please select a subject and level
Master's Physics Tutors
3 Tutors Found
Dr Nicholas
Experienced Examiner of Physics and Mathematics, Teacher of All Levels, Ex-Principle University Lecturer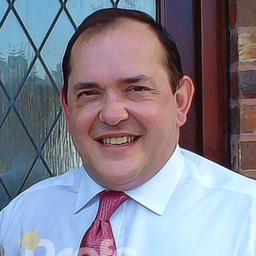 ( 3,415 Hours )
Background Check
Face to Face
About Dr Nicholas
Attended:
Queen Mary, University of London (University of London)
Cardiff University
After obtaining 15 O levels, 5 A levels and 2 S levels at School I obtained a first class honours degree in physics and mathematics with my major physics topic being astrophysics from London University. I am friendly, compassionate and approachable. I am passionate about education, always striving for the best in every student, allowing them to reach their maximum potential. I teach A Level, STEP, NSAA, MAT, as well as undergraduate and higher levels.
I am a very experienced teacher and tutor who has helped numerous students of all abilities in Physics, Mathematics and Chemistry. I was previously a Headteacher of a Secondary school and believe that effort is more important than natural ability. I have tutored up to university level in Mathematics and Physics and taught Chemistry to students up to age 18.
Dr Priscilla
BSc in Astrophysics, MSc in theoretical Physics, PhD in Physics with specialization in Neuroscience/Computational Physics. Currently working in theoretical physics.
( 584 Hours )
Background Check
Face to Face or Online
About Dr Priscilla
Attended:
Università degli studi di Roma La Sapienza
Università degli studi dell'Aquila
I've started my journey in Physics at La Sapienza university of Rome, studying Astrophysics during my BSc, then Theoretical Physics for my MSc, graduating in 2014 with an experimental thesis on beta-amyloids, the fibrils causing Alzheimer's disease. Following my interest in the Neuroscience field, for my PhD work I focused on neurorehabilitation from spinal cord injury, producing a computational model of the locomotor neural network in humans and rats. Now I'm back working on theoretical physics focusing on quantum field theory.
My main strengths are theoretical physics, basic physics (classical mechanics, electromagnetism, thermodynamics), quantum and statistical mechanics, matter physics, computational physics (mainly Python and Neuron) and Neuroscience. I'm also interested in the cognitive side of neuroscience, mostly in unexplained phenomena such as sleep paralysis and in memory systems.
Since 2019 I've been also working as a proofreader for MSc and PhD theses and I've been a scientific advisor for an MA Choreography thesis at Trinity Laban Conservatoire of Music and Dance, London.
Leonardo
Friendly and flexible Physics and Math tutor; M. Sci. at Trinity College, University of Cambridge; PhD at ETH Zurich, Switzerland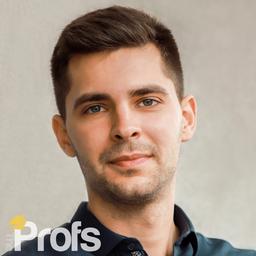 ( 50 Hours )
Background Check
Online
About Leonardo
Attended:
ETH Zurich
University of Cambridge
I was born and grew up in sunny Croatia. In high school, I successfully participated in many science competitions, winning two bronze medals, one at the International Astronomy Olympiad in Hangzhou, China (2009) and one at the International Olympiad on Astronomy and Astrophysics in Katowice, Poland (2011).
In 2012, I received a full scholarship and an additional bursary for living costs to study Natural Sciences at Trinity College, University of Cambridge. I finished my Bachelor's and Master's with First Class Honours and proceeded to do my PhD at ETH Zurich, Switzerland in the area of magnetism and electron microscopy.
I am easygoing, talkative and friendly. In my spare time, I like hiking, swimming, cycling, learning new languages (finally able to speak German!) and spending time in nature. I am a huge fan of animals, and I would be very happy to meet your pets online.