Call anytime: +44 208 004 7639
Find A Tutor
Please select a subject and level
PhD Essay Writing Tutors
2 Tutors Found
Dr Bess
Academic writing specialist with a proven track record in supporting essays and disserations in the humanities and the arts, PhD from UWE Bristol and Fellow of Higher Education Academy.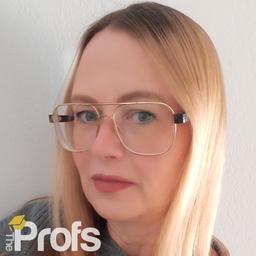 ( 983 Hours )
Background Check
Online
About Dr Bess
Attended:
Higher Education Academy
University of the West of England
London Metropolitan University
I hold extensive experience in teaching academic writing and research at BA, MA and PhD level, successfully supporting students at Sotheby's MA Art Theory and Business of the Arts, UAL, RCA, Goldsmiths BA Media Studies, SOAS Curatorial Museum Studies, University of Nottingham and Bristol University BA Art History.
I support students in developing critical, analytical thinking and ways to structure ideas which the higher-order and complex thinking that academic research and writing demand. Working internationally, I practice a deep understanding of the challenges that a student with English as a second language face in studying in the UK.
Students tell me that: "I am hopeful you will be around to help with tutoring (what you are so good at)!
" I just wanted to let you know that I got my results back for the thesis and I got a 1st! (78.5%!) I could not have done it without you, and I am so grateful."
"I remember and benefit from Bess's inspiring, encouraging and empowering approach. She just gave me that extra nudge to go for the goals that I want to achieve and to have the courage to "cross the Rubicon."
Professional feedback states that: "Bess has proved she is a flexible and responsive teacher. She looks carefully at the needs of the student and responds accordingly, devising and structuring schemes of work and lesson plans which meet the differentiated needs of the learners. Bess also uses enjoyable and relevant topics which motivate the learners and help them access the experience in a fun and stimulating way.
Dr Toby
University of Oxford-trained teacher and admissions tutor for humanities, bestselling author with over 5000 hours of tutoring logged with a 'perfect' five-star rating, a proven track record of improved results and successful university applications, PhD in History and an internship with NASA.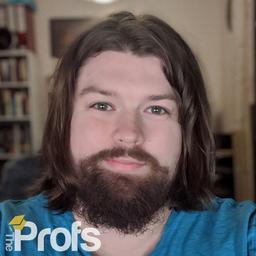 ( 76 Hours )
Background Check
Online
About Dr Toby
Attended:
University of Oxford
University College London (University of London)
Archaeology, which I studied for my first degree, remains a passion of mine. As my academic career has progressed, I have moved slightly away from it in recent years but it remains an area of study which I still value a lot and try to engage with on a volunteer basis as regularly as possible. The shift I have experienced myself, changing from a science based degree to a far more humanities orientated degree, has really helped me to gain an insight into the scale of change many students can feel moving from GCSE to A-level and then to university and this has been reflected in my approach to tutoring. I always try to show my students that learning should be fun and not as daunting or intimidating as it may first seem. My greatest passion is teaching and I have always loved helping students find their own way around new concepts and also for me to learn from them, which is something with makes one-to-one teaching so fun.
Outside of education my other passions lie in the fields of art and computers. I combine these two interests in my own digital art which is something is really really enjoy. I believe that it is vial for people, no matter what stage of their life they are at, to remain in touch with the things they love and are passionate about, beyond their own schooling or career.