Call anytime: +44 208 004 7639
Find A Tutor
Please select a subject and level
PhD Interview Training Tutors
4 Tutors Found
Christoph
10 Years Economics and Management Tutoring Experience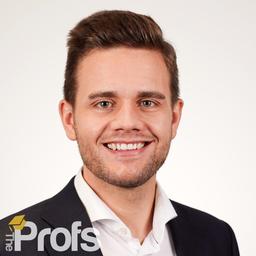 ( 1,606 Hours )
Online
About Christoph
Attended:
London School of Economics and Political Science (University of London)
I have been supporting Bachelor, Master and PhD students in the fields of Economics and Management for over 10 years. I have also successfully advised students on academic and professional applications and career choices.
I have been working in financial services (asset management, banking and fintechs) for 9 years as well as founding and running consulting and technology companies. I graduated from LSE with an MSc in International Political Economy.
Dr David
Over 30 Years Teaching Experience, Deputy Director of the Graduate School at Imperial College
( 1,342 Hours )
Background Check
Face to Face or Online
About Dr David
Attended:
University College London (University of London)
Imperial College of Science, Technology and Medicine
University of Bristol
I am a highly experienced Physics and Mathematics tutor. I tutor students between the ages of 10 and 18, preparing them for entrance exams, GCSE and A levels. I also assist students with UCAS applications and university interviews and have recent experience of teaching mid-career students for exams such as GAMSAT.
Recently I won a prize as the best new tutor in 2019 at the Profs, and last academic year my six A level Physics students achieved five A Stars and an A respectively.
Dr Chin
MEng and PhD in Chemical Engineering from Imperial College London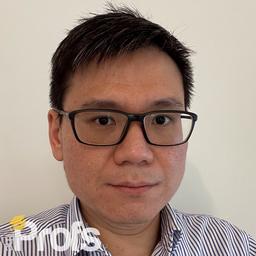 ( 648 Hours )
Background Check
Face to Face or Online
About Dr Chin
Attended:
Imperial College of Science, Technology and Medicine
I'm from Malaysia, and I can speak in English, Mandarin and Malay. I graduated from Imperial College London with my PhD in Chemical Engineering. I enjoy teaching, and I feel the need to help students who require further clarification or have the desire to know more.
I have been in the UK for more than 15 years, and I had many juniors who seek advice from me in terms of preparation for exams, writing reports, preparing presentation and thesis writing. I like to relate advice based on my personal experience, because I believe that is the best way to communicate.
Dr Christopher
An experienced University teacher and admissions tutor of many years standing, winner of a Provosts teaching award and student choice teaching awards from UCL.
( 564 Hours )
Background Check
Face to Face or Online
About Dr Christopher
Attended:
University College London (University of London)
I have recently retired from a Senior lectureship position (associate professorship) after 45 years at University College London. I was a senior lecturer in Biochemistry, enzymology, biotechnology, molecular biology and medical biochemistry. I was a degree programme tutor for many years and was an admissions tutor for the last 27 years of my career. I have vast experience of the entire UCAS process in my capacity as admissions tutor and have spoken publicly on numerous occasions at schools and colleges. I have critically read more than 20,000 UCAS forms and advised many students on personal statement writing, careers, higher education, medical applications and degree programme applications. I spent 35 years as a cancer research and enzymology research scientist, publishing papers and patents throughout my career, supervised PhD students and undergraduate students through complex research projects and acted as a mentor to thousands of students. Whilst my skill set is mainly in the biosciences, I have much experience of natural sciences, medicine and biochemical engineering but have a generic feel for writing and reading UCAS forms. I was personally involved in interviewing thousands of undergraduate students for university places and so know the stresses of these processes on young people. I have also been on medical interview panels and carried out numerous mock interviews with students applying for medicine at undergraduate and graduate level. I have been involved in curriculum design both at UCL and for AQA as an expert on the biological sciences A2 curriculum (current curriculum). In my former role as outreach and admissions lead in the biosciences at UCL I have spoken to many parents and applicants about the university environment, applications and the whole experience of university life and have been actively involved with young people from disadvantaged backgrounds in my outreach activities.
I have a wealth of experience in the whole process of thinking about, applying, coping and succeeding in higher education. As a personal tutor it was my role to look after the well-being, both academically and pastorally of my students. I am a student-friendly and affable person who strongly believes that any young person given the right help can be succesful.