Call anytime: +44 208 004 7639
Find A Tutor
Please select a subject and level
PhD Mechanics Tutors
2 Tutors Found
Dr Nicholas
Experienced Examiner of Physics and Mathematics, Teacher of All Levels, Ex-Principle University Lecturer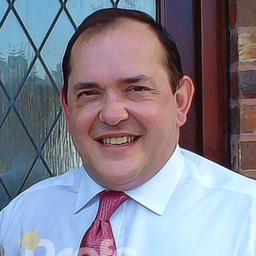 ( 3,415 Hours )
Background Check
Face to Face
About Dr Nicholas
Attended:
Queen Mary, University of London (University of London)
Cardiff University
After obtaining 15 O levels, 5 A levels and 2 S levels at School I obtained a first class honours degree in physics and mathematics with my major physics topic being astrophysics from London University. I am friendly, compassionate and approachable. I am passionate about education, always striving for the best in every student, allowing them to reach their maximum potential. I teach A Level, STEP, NSAA, MAT, as well as undergraduate and higher levels.
I am a very experienced teacher and tutor who has helped numerous students of all abilities in Physics, Mathematics and Chemistry. I was previously a Headteacher of a Secondary school and believe that effort is more important than natural ability. I have tutored up to university level in Mathematics and Physics and taught Chemistry to students up to age 18.
Dr Alexander
Top rated graduate teaching assistant in Engineering at Imperial College London for 4 consecutive years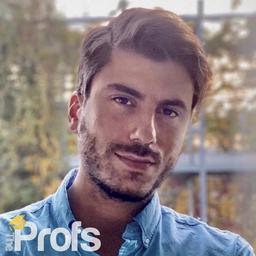 ( 209 Hours )
Online
About Dr Alexander
Attended:
National Technical University of Athens
Imperial College of Science, Technology and Medicine
I specialise in assisting undergraduate BSc/MEng and postgraduate MSc students with exam preparation, dissertation writing and courseworks. All my students attained an exam performance within the range of 68-92% , including cases of resit students with initial performance below 15%.
My educational background:
* Diploma in Civil Engineering - National Technical University of Athens (2008-2013) - Mark 94% - Graduated second amongst 230 students (top 1%).
* MSc in Advanced Structrural and Earthquake Engineering - Imperial College London - Distinction - received four scholarships amounting to £ 30,000 and graduated top of the class, cluster and department, receiving three awards for outstanding performance.
* PhD in Computational Structural Mechanics - Imperial College London - currently author of four journal and five peer-reviewed conference papers and co-owner of a patent - received 7 highly commended awards for teaching excellence at the departmental and engineering faculty levels and ranked top graduate teaching assistant for 4 consecutive years - selected as Global Fellow of Imperial College London and MIT.