Call anytime: +44 208 004 7639
Find A Tutor
Please select a subject and level
Professional Qualification Business Management Tutors
2 Tutors Found
Christoph
10 Years Economics and Management Tutoring Experience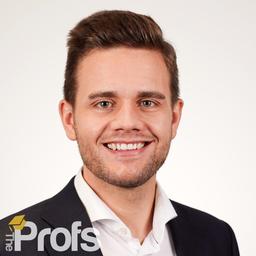 ( 1,606 Hours )
Online
About Christoph
Attended:
London School of Economics and Political Science (University of London)
I have been supporting Bachelor, Master and PhD students in the fields of Economics and Management for over 10 years. I have also successfully advised students on academic and professional applications and career choices.
I have been working in financial services (asset management, banking and fintechs) for 9 years as well as founding and running consulting and technology companies. I graduated from LSE with an MSc in International Political Economy.
Michael
Chartered Certified Accountant and a Top-Rated Business and Finance Tutor.
( 732 Hours )
Background Check
Online
About Michael
Attended:
University of Birmingham
University of Manchester
An experienced chartered accountant with a "Big Four" background and a top-class MBA, I have a wealth of professional experience, having worked with businesses ranging from start-ups to multinationals, across a wide range of sectors.
I am based in Granada, Spain and mainly teach online. I am currently completing my PhD at the University of Granada, investigating the use of advanced quantitative methods to measure the impact of corporate governance on company performance.