Call anytime: +44 208 004 7639
Find A Tutor
Please select a subject and level
Professional Qualification CFA Tutors
2 Tutors Found
Dr Amar
CFA Charter Holder, Former lecturer of Economics at Stanford University, PhD in Economics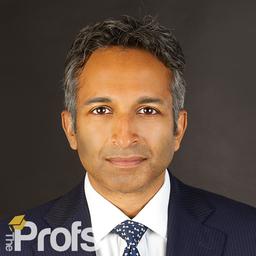 ( 1,706 Hours )
Background Check
Face to Face or Online
About Dr Amar
Attended:
Stanford University
Princeton University
I have extensive experience of over 20 years teaching in lecture, classroom and one-on-one settings. I have been teaching with The Profs since April 2017 with undergraduates, postgraduates and professionals across multiple disciplines in economics and finance.
My career has covered strategy consulting, finance, and economics. My consulting background includes McKinsey & Company in New York, and the corporate strategy group at BlackRock Inc. in London. Previous to this, I did M&A work at Lazard and private equity work at The Blackstone Group, both in New York. I am a CFA charter holder.
Simon
Ex-CEO of London Stock Exchange Broking Firm, Ex-Global Head at Commerzbank and Professor at Cass Business School, Teaches All Higher Education Levels.
( 856 Hours )
Background Check
Face to Face
About Simon
Attended:
Frankfurt School of Finance & Management
IE Business School
Cass Business School
I used to be the CEO of a London Stock Exchange Broking Firm, as well as the Global Head at Commerzbank. Prior to this I also worked for the Lehman Brothers. On top of this I have received various teaching awards for my teaching in Finance.
I teach MBAs, Masters in Finance and Postgraduates in Corporate Finance, Accounting, Mergers & Acquisitions and Private Equity. I also provide dissertation support and job-interview support.