Call anytime: +44 208 004 7639
Find A Tutor
Please select a subject and level
Undergraduate Academic Writing Tutors
14 Tutors Found
Dr Leonard
Top Rated Finance Lecturer, MSc And PhD In Finance From Imperial College London.
( 1,160 Hours )
Background Check
Online
About Dr Leonard
Attended:
Imperial College of Science, Technology and Medicine
I am the founder of several Education Technology companies focussed on tutoring and distance-learning including The Profs, Spires and BitPaper. My platforms are used by thousands of teachers, tutors and students globally and I have won several national and international awards along with my other co-founders.
In addition, having completed a PhD in Finance, I have also lectured on the MSc Finance Programmes at Imperial College Business School, where I repeatedly scored top rankings in student evaluations. My research focused on informational inefficiencies in credit markets and I have published papers in leading peer-reviewed academic journals. I presented my doctoral thesis at the American Finance Association. Professionally, I was a vice president in the bond trading department of JP Morgan, London. I was a global market strategist and provided research and commentary across all major markets including bonds, credit, equities, FX and commodities.
Dr Bess
Academic writing specialist with a proven track record in supporting essays and disserations in the humanities and the arts, PhD from UWE Bristol and Fellow of Higher Education Academy.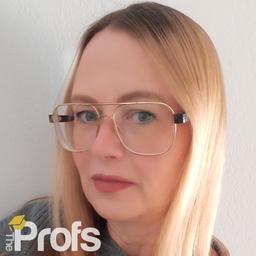 ( 983 Hours )
Background Check
Online
About Dr Bess
Attended:
Higher Education Academy
University of the West of England
London Metropolitan University
I hold extensive experience in teaching academic writing and research at BA, MA and PhD level, successfully supporting students at Sotheby's MA Art Theory and Business of the Arts, UAL, RCA, Goldsmiths BA Media Studies, SOAS Curatorial Museum Studies, University of Nottingham and Bristol University BA Art History.
I support students in developing critical, analytical thinking and ways to structure ideas which the higher-order and complex thinking that academic research and writing demand. Working internationally, I practice a deep understanding of the challenges that a student with English as a second language face in studying in the UK.
Students tell me that: "I am hopeful you will be around to help with tutoring (what you are so good at)!
" I just wanted to let you know that I got my results back for the thesis and I got a 1st! (78.5%!) I could not have done it without you, and I am so grateful."
"I remember and benefit from Bess's inspiring, encouraging and empowering approach. She just gave me that extra nudge to go for the goals that I want to achieve and to have the courage to "cross the Rubicon."
Professional feedback states that: "Bess has proved she is a flexible and responsive teacher. She looks carefully at the needs of the student and responds accordingly, devising and structuring schemes of work and lesson plans which meet the differentiated needs of the learners. Bess also uses enjoyable and relevant topics which motivate the learners and help them access the experience in a fun and stimulating way.
Dr Christopher
An experienced University teacher and admissions tutor of many years standing, winner of a Provosts teaching award and student choice teaching awards from UCL.
( 564 Hours )
Background Check
Face to Face or Online
About Dr Christopher
Attended:
University College London (University of London)
I have recently retired from a Senior lectureship position (associate professorship) after 45 years at University College London. I was a senior lecturer in Biochemistry, enzymology, biotechnology, molecular biology and medical biochemistry. I was a degree programme tutor for many years and was an admissions tutor for the last 27 years of my career. I have vast experience of the entire UCAS process in my capacity as admissions tutor and have spoken publicly on numerous occasions at schools and colleges. I have critically read more than 20,000 UCAS forms and advised many students on personal statement writing, careers, higher education, medical applications and degree programme applications. I spent 35 years as a cancer research and enzymology research scientist, publishing papers and patents throughout my career, supervised PhD students and undergraduate students through complex research projects and acted as a mentor to thousands of students. Whilst my skill set is mainly in the biosciences, I have much experience of natural sciences, medicine and biochemical engineering but have a generic feel for writing and reading UCAS forms. I was personally involved in interviewing thousands of undergraduate students for university places and so know the stresses of these processes on young people. I have also been on medical interview panels and carried out numerous mock interviews with students applying for medicine at undergraduate and graduate level. I have been involved in curriculum design both at UCL and for AQA as an expert on the biological sciences A2 curriculum (current curriculum). In my former role as outreach and admissions lead in the biosciences at UCL I have spoken to many parents and applicants about the university environment, applications and the whole experience of university life and have been actively involved with young people from disadvantaged backgrounds in my outreach activities.
I have a wealth of experience in the whole process of thinking about, applying, coping and succeeding in higher education. As a personal tutor it was my role to look after the well-being, both academically and pastorally of my students. I am a student-friendly and affable person who strongly believes that any young person given the right help can be succesful.
Dr Laurie
PhD in International Relations and MA in International Conflict Studies from King's College London.
( 494 Hours )
Face to Face
About Dr Laurie
Attended:
King's College London (University of London)
I hold a PhD (no corrections) in International Relations from the Department of War Studies, King's College London. I hold an MA in International Conflict Studies (distinction) from King's College London and an MA (hons.) in Modern History from the University of St Andrews. I grew up in the international environment of Brussels, appreciating the dynamic community and languages on offer, whilst also attending the British School of Brussels and following the A-Level curriculum. Outside of my academic life I enjoy sports, notably tennis and skiing, and am an avid theatre and art goer. I was heavily involved in societies during my undergraduate degree being a part of a musical production at the Edinburgh Fringe Festival and gaining the St Andrews Music Department Vocal Scholarship in 2006-2007.
I am an approachable, sensitive, and competent tutor who always takes a considered approach tailored to the needs of a given student. I maintain a balance of academic rigor and making learning and revision fun.
Graeme
Current Literary Fellow at Goldsmiths University, 1st Class Degree in English and French, Has Been Published in The Times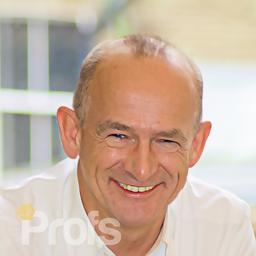 ( 396 Hours )
Background Check
Face to Face
About Graeme
Attended:
University of Edinburgh
I have a first-class honours degree in English and French from the University of Edinburgh and, in the thirty years since graduating, have worked as a publisher, copywriter, journalist, books editor and ghostwriter, with some thirty books published under various pseudonyms. Much of my work in the past was for television and film companies, and I have a great deal of experience in working on film sets abroad and in interviewing cast and crew, including major Hollywood stars.
I have taught creative writing at the University of Westminster, where I also tutored undergraduate and post-graduate students on a one-to-one basis in essay and dissertation skills. I have travelled widely and have written travel articles for, amongst other publications, Conde Nast Traveller, the Times and the Independent I speak fluent French.I have been studying classical portraiture and life drawing for several years at London Fine Art Studios.
Benjamin
Specialist tutor of English Literature, SAT/ACT prep, and university admissions from the University of Cambridge and University College London.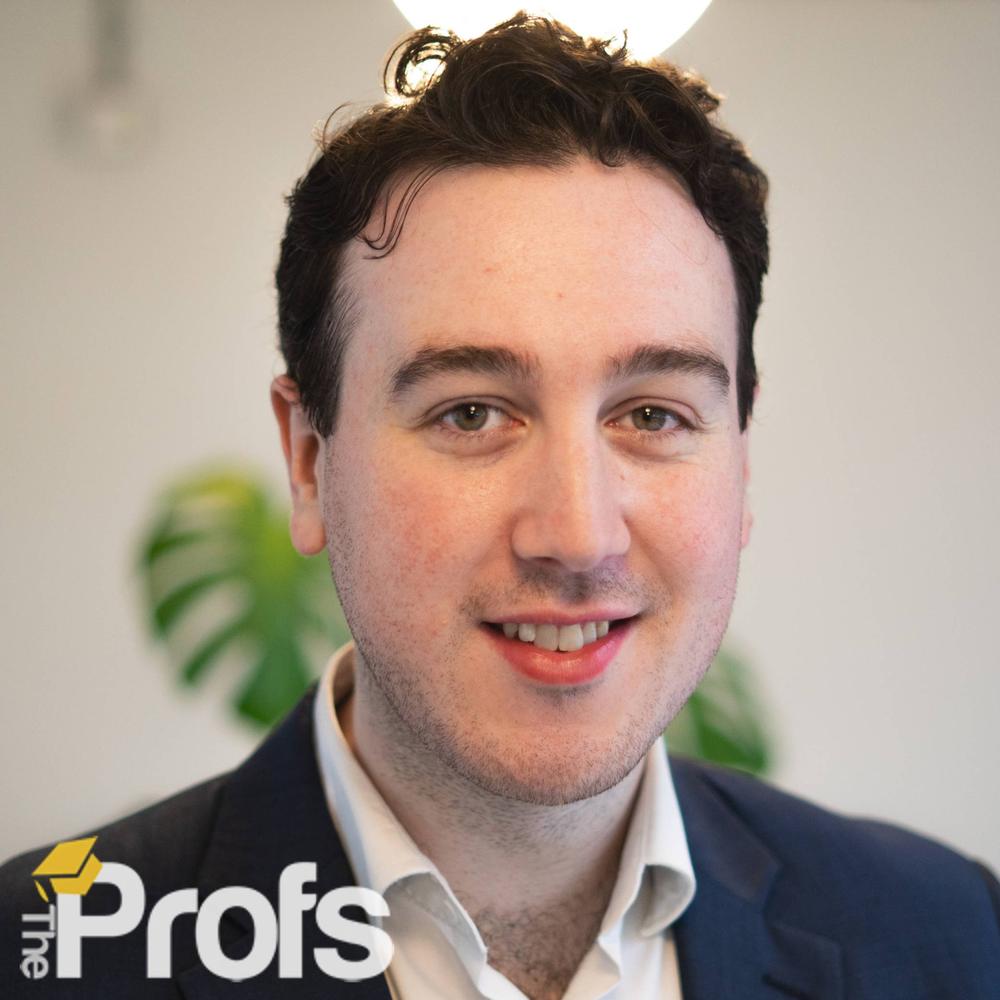 ( 360 Hours )
London
About Benjamin
Attended:
University College London (University of London)
University of Cambridge
Ilford County High School
I am a PhD student in English at the University of Cambridge, having previously attained a BA (Hons) in English at Cambridge; I also hold a Master's degree in English, awarded with distinction, from University College London. I have extensive experience both in the UK and internationally as a tutor of English, Philosophy, Academic and Creative Writing, and the SAT/ACT.
Eva
Dissertation, Academic Writing, Criminology and Psychology Tutor: MSc Forensic Psychology, published in International Journal of Law, Crime & Justice, working for the International Criminal Court, Office of the Prosecutor.
( 331 Hours )
Background Check
Online
About Eva
Attended:
John Jay College of Criminal Justice
Yamanashi Gakuin Daigaku
Utrecht University
I'm a Forensic Psychologist and published Human Trafficking researcher, currently based in The Hague working for the International Criminal Court. I'm half-Dutch, half-Slovak, speak seven languages and have lived and studied all over the world. I specialise in dissertation tutoring and academic writing skills, especially in the fields of Criminology and Psychology. I tailor my teaching style to each of my students, suited to their learning wants and needs. My aim is not to lecture or teach necessarily, but to foster tools and skills that can help a student develop the ability to learn independently from me!
Dr Karl
Lecturer with extensive online teaching experience, PhD in Philosophy and Oxbridge experience
( 281 Hours )
Background Check
Online
About Dr Karl
Attended:
Birkbeck College (University of London)
University of Cambridge
University College London (University of London)
I am an experienced and passionate teacher whose practice is informed by my work as both a Lecturer and a Tutor at university level (with the University of Nottingham, the University of London and the University of Hertfordshire), as well as by my work in academic philosophy. Having taught throughout my doctoral studies both within my core academic expertise and in other areas, I am highly adaptable in my approach and have a keen understanding of the skills required for any student to write well, especially to meet the demands of higher education. Having studied at both the University of London and the University of Cambridge I also have an intimate understanding of the expectations and characters of different academic institutions.
I have published academic work in Philosophy as well as more publicly accessible work in the subject (for instance, writing for *The Philosophers' Magazine*), and I have also published several pieces of fiction. This has helped to build my strong understanding of the qualities required for clear and effective writing, which I integrate with all of my teaching. I have taught students online both one-to-one and in group settings, from secondary school to undergraduate level.
I am also experienced in teaching at pre-university level, having tutored A-Level and GCSE students in Philosophy, Religious Studies, English and Mathematics. I recently started working with a charity offering tutoring catered to students having to re-take GCSE English or Mathematics, which has given me valuable insight into some of the obstacles students can face when trying to study these subjects.
Jack
Adept PhD student, specialising in biochemistry and oncology, from University College London
( 120 Hours )
Background Check
Face to Face or Online
About Jack
Attended:
University College London (University of London)
University of Nottingham
Imperial College of Science, Technology and Medicine
My motivation for science, coupled with my ambition has led me to pursing a research career in the biosciences that I hope will lead to teaching the next generation of scientists. I have written for the Imperial College student newspaper, Felix, to convey interesting and relevant ideas in medical biology. I have obtained a thorough understanding of biology, chemistry and biochemistry during my six years of higher education. My strengths lie in my communication and clarity with students, detailed understanding of biological and chemical sciences and analysis of examination questions to devise appropriate answers.
Christian
First class Oxford English Graduate, tutoring up to Degree level.
( 103 Hours )
Background Check
Face to Face or Online
About Christian
Attended:
The Skinners' School
University of Oxford
After graduating with a First Class English degree from Oxford, I am a full-time English, History, Politics and Philosophy tutor with five years of tutoring experience. I specialise in helping students get to their first choice universities, working with them throughout the admissions process and helping them secure top grades in exams.
Elena
Specialist Research Methods Tutor. Research Scientist with a PhD in Developmental Cognitive Neuroscience | Associate Lecturer and Fellow of the Higher Education Academy.
( 84 Hours )
Background Check
Online
About Elena
Attended:
Birkbeck College (University of London)
I am a Research Scientist in Developmental Cognitive Neuroscience, Associate Lecturer and Fellow of the Higher Education Academy. I have more than 6 years of experience teaching and tutoring undergraduate and postgraduate students with diverse educational backgrounds.
I am currently in charge of teaching undergraduate and postgraduate students the following academic modules:
1) Introduction to Research Methods (Undergraduate);
2) Advanced Research Methods (Postgraduate);
3) Statistics (Undergraduate & Postgraduate);
4) Data analysis packages – SPSS (Undergraduate & Postgraduate);
5) EEG, ERP data analysis toolboxes – EEGLAB, Netstation (Undergraduate & Postgraduate);
6) Psychology (Undergraduate & Postgraduate);
7) Developmental Cognitive Neuroscience (Undergraduate & Postgraduate)
Given my academic position, I have a strong experience 1) preparing and presenting talks to academic audiences; 2) writing, reviewing and submitting scientific manuscripts for publication in international journals; 3) supervising and supporting undergraduate and postgraduate dissertations.
Dr Toby
University of Oxford-trained teacher and admissions tutor for humanities, bestselling author with over 5000 hours of tutoring logged with a 'perfect' five-star rating, a proven track record of improved results and successful university applications, PhD in History and an internship with NASA.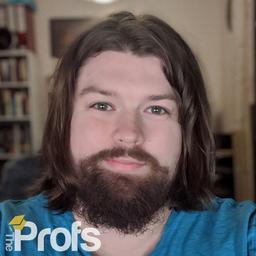 ( 76 Hours )
Background Check
Online
About Dr Toby
Attended:
University of Oxford
University College London (University of London)
Archaeology, which I studied for my first degree, remains a passion of mine. As my academic career has progressed, I have moved slightly away from it in recent years but it remains an area of study which I still value a lot and try to engage with on a volunteer basis as regularly as possible. The shift I have experienced myself, changing from a science based degree to a far more humanities orientated degree, has really helped me to gain an insight into the scale of change many students can feel moving from GCSE to A-level and then to university and this has been reflected in my approach to tutoring. I always try to show my students that learning should be fun and not as daunting or intimidating as it may first seem. My greatest passion is teaching and I have always loved helping students find their own way around new concepts and also for me to learn from them, which is something with makes one-to-one teaching so fun.
Outside of education my other passions lie in the fields of art and computers. I combine these two interests in my own digital art which is something is really really enjoy. I believe that it is vial for people, no matter what stage of their life they are at, to remain in touch with the things they love and are passionate about, beyond their own schooling or career.
Will
Medical Degree from University College London, Science Communicator and Specialist in Medical Admissions Support.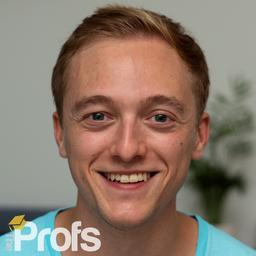 ( 54 Hours )
Background Check
Online
About Will
Attended:
University College London (University of London)
I currently work in Scientific Communications. I spend my day 'translating' complicated medical and research topics into engaging and informative content. With a great eye for detail I can quickly pinpoint ways to improve your personal statement and help you tick the right boxes for an admissions team.
I teach researchers how best to communicate their research to various audiences, ranging from healthcare professionals to patients. As the leader of several teams I look to get the best out of all my teammates; by nurturing strengths and identifying areas of improvement I do the same for my tutees.
Archana
Architect and Experienced Tutor With a Specialisation in Design For Manufacture.
( 50 Hours )
Online
About Archana
Attended:
R.V College of engineering
University College London (University of London)
I started my design journey back in 2012. Since then, I have worked in multi-disciplinary design fields, both in academic and professional realms. I completed my masters in design for manufacture at Bartlett, University College London. After spending some time in architecture firms, I currently work as a design expert with a tech company in India. My education and work experience has been consistently focusing on various aspects in the world of design.
I spend my free time making digital art, cooking or caught in discussions about innovative design trends in the market.
I passionately enjoy working with individuals in finding creative opportunities within projects. Absolutely love engaging with and inspiring students!